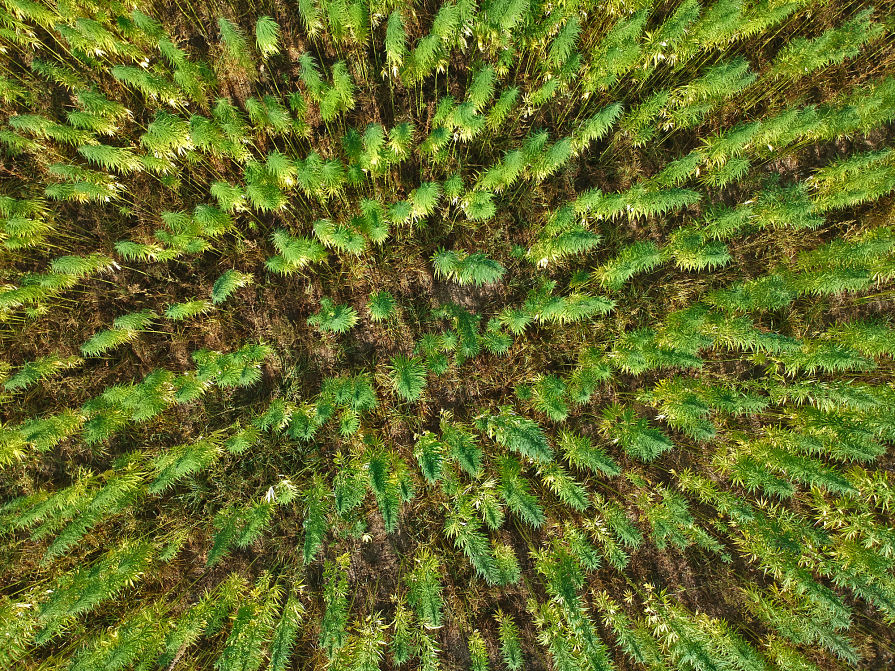 Photo courtesy of iStockphoto.com/user:fstockluk
As I noted in a previous article, New Cannabis Ventures' Canadian Cannabis LP and American Cannabis Operator Indexes, two fairly solid barometers for the two markets, are both down to their lowest marks of the year (not that you exactly need an index to tell you that). In addition, the Global Cannabis Stock Index is down 48% from its March high.
All of this downward pressure is happening during a time when the political environment is actually slightly better. The SAFE Banking Act just recently passed the House with bipartisan support, although, the bill faces an uncertain future in the Senate.
Obviously, the cannabis news is dour as the vaping crisis is affecting the market – as I wrote about in my cannabis article last week, reports from the Mayo Clinical showed chemical burns inside the lungs – but a recent report from the Marijuana Policy Project included a very interesting conclusion: the best way to protect citizens from black market vaping oil products or altogether dangerous vaping products was to legalize cannabis on the federal level to allow for more comprehensive testing. The report also said banning already tested cannabis vaping products was a short-sighted approach.
"Consumers who choose to responsibly consume cannabis deserve to know that the products they are using are tested and safe. This is only possible through legal and regulated markets," Steve Hawkins said, the Executive Director at the Marijuana Policy Project.
However, until this vaping crisis passes or there is a positive catalyst in the market, investors need to be looking at cannabis stocks in 2019 with disruptive business models or even might need to be contrarian in their approach to the sector. I explored this idea a little in the article I posted last week pushing forward the theory that ancillary service providers in the cannabis industry are not the answer right now, and, often, they have performed worse than the industry average.
One company with interesting drivers is Village Farms International. The company originally started as a vertically-integrated vegetable grower focusing on cucumbers, peppers, and tomatoes. As you might assume, vegetables offer small margins, so the company shifted to growing cannabis – a much higher profit margin commodity.
Recently, the company linked up with Emerald Health Therapeutics for a 50-50 joint venture, Pure Sunfarms, which essentially combines the growing expertise of Village Farms alongside Emerald Health's cannabis expertise, license and cash. Since the announcement of the joint venture, Pure Sunfarms has been expanding.
In April, the two companies agreed to add an additional 75,000 kilograms per year in growing space. The reason for this is because it only makes sense for Village Farms International to migrate away from the legacy grocery business – which actually lost $3 million in Q2 – and focus more directly on cannabis because the company demonstrated impressive margins per gram. Village Farms reported its total growing costs were $0.49 per gram and their average sale price was $3 – that is a nice margin. And most expect those to go up as Pure Sunfarms will soon begin to sell to Canadian provinces directly starting with British Columbia.
"Pure Sunfarms (PSF) has taken another important step shipping its first branded cannabis product for the British Columbia market," said Riaz Bandali, CEO of Emerald, the other half of this 50-50 joint venture. "As PSF's quality products become available directly to Canadian consumers, and as the PSF brand continues to penetrate the Canadian recreational cannabis retail market, we look forward to seeing continued growth in sales and shareholder value."
It had been selling to LPs wholesale, which comes with lower margins. In total, the Q2 numbers for Village Farms International were impressive. The Pure Sunfarms cannabis joint venture made $32.4 million in Canadian dollars ($24.2 million), a 125% increase over its first-quarter revenue. Village Farms International recorded half that total in its consolidated Q2 results. Another driver that could also boost Village Farms' sales is that they will now be rolling out oils and derivatives in the Canadian market.
In addition, the company is also working to enter the U.S. market through a hemp and CBD product line. "We remain firmly on track to begin sales of hemp biomass this year, transitioning to sales of CBD crude oil early in 2020, and then commence CBD product manufacturing," Village Farms' CEO Michael DeGiglio said in the company press release.
So, to review, here are some interesting catalysts for the Pure Sunfarms JV ahead for the rest of the year and early 2020:
Improved margins as the JV will sell to Canadian provinces rather than LPs
A new greenhouse is being converted to reach a larger capacity
Hemp production and selling products directly to major retailers in 2020
Village Farms International was listed as one of the best cannabis stocks of 2019 by Yahoo, and we certainly still view it as a cannabis stock to watch for the rest of the year.
___
Equities Contributor: Stephen L. Kanaval
Source: Equities News