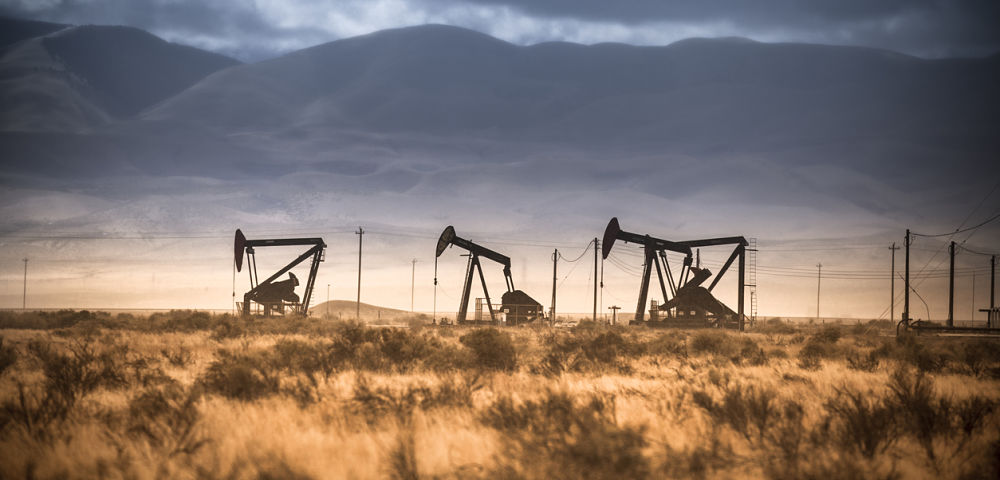 Continued cooperation, not exiting, was the message being spread by Mohammad Barkindo, Secretary-General of the Organization of Petroleum Exporting Countries (OPEC), earlier this month in Cairo with respect to ongoing pacts to support crude oil prices through production caps. The accord struck in December 2106 amongst the world's top oil producers has helped thin global stockpiles over the last 15 months, underscoring a recovery in oil prices from a 2017 low of $44.35 for Brent Crude, the world's benchmark, to a multi-year high of $71.28 last month.
There are many forces in play—the upcoming initial public offering for Saudi Aramco notwithstanding—that are spearheading Saudi Arabia's goal to do what it takes to maintain $70 oil, a price point that Morgan Stanley analysts Martijn Rats and Amy Sergeant also deem as appropriate going forward. Rats and Sergeant foresee a global supply shortage as supportive of $75 oil in September.
Against this backdrop of a favorable energy atmosphere once again emerging, Viking Energy Group, Inc. (VKIN) finds itself in an enviable position after utilizing dips in oil prices to build a formidable portfolio of low-cost, long-life projects in the Midwest U.S. Timing couldn't be better for the junior producer, as the markets focus on Russia and Saudi Arabia putting their differences aside to shepherd high oil prices, rather than U.S. increasing field production numbers to over 10,000 barrels per day, a level not seen since 1970, as the nation changes its stance as an oil exporter.
According to the International Energy Agency, Organisation for Economic Co-operation and Development (OECD) inventories have been cut to approximately 52 million barrels above the five-year average, down substantially from 264 million barrels only a year ago. Because OECD figures can be a little opaque and a five-year average a dynamic target, some pundits believe that inventories are already balanced, including analysts at Citigroup and Goldman Sachs.
To that point, Goldman this month raised its three-month crude oil price expectations to $75 per barrel, adding it forecasts oil to climb to $82.50 per barrel within six months as the market rebalances. The bank had previously called for oil to max out at $62 per barrel for both time frames.
The rising predictions are part of a broader trend aligning analysts, including JPMorgan recently hiking its expectations for oil to $78 a barrel in 2018. By large, stronger global economies generating greater demand and the united efforts of OPEC and non-OPEC countries to curb output are driving durability in higher crude prices.
Oil prices haven't exceeded $80 a barrel since mid-2014 when they were accelerating a downward spiral from over $100.
Capitalizing on the Underappreciated and Overlooked

Viking management has made a science out of identifying properties in the heartbeat of U.S. oil that are aren't getting the attention that they deserve. While maintaining assets in Alberta, Canada, the New York City-based company has spent the last five months fattening its oil and gas leases portfolio in Kansas, Missouri, Mississippi, Texas and Louisiana to the tune of thousands of acres and a large amount of oil and gas reserves and doing so with remarkable efficiency.
The savvy leadership of Viking and its subsidiaries, which is diversified into over a century of E&P in the region, capital markets, legal and finance, resulted in six acquisitions within a span of about 130 days (Sept. 12, 2107 – Jan. 23, 2018) at a time when crude prices were gaining about 40 percent.
The first five acquisitions were heavily focused in Kansas, adding over 60 leases across more than 5,000 acres to Viking's assets. There was a common theme for the purchases, namely an undivided interest in the oil and gas wells and quick transaction closings, as well as taking ownership of all the associated equipment, fixtures, personal property, etc. located on the properties. Importantly, the wells are producing and offer several future drilling targets plus enhancement opportunities to stimulate production, a specialty of Viking's operators on the projects.
The multi-month acquisition spree by Viking was highlighted by the buyout of Houston-based Petrodome Energy, LLC, a deal completed late in December that brought about 1.5 million barrels of oil and 993.4 million cubic feet of natural gas in reserves to Viking. The buyout of the privately-held conventional producer included current production of approximately 350 barrels per day (75% oil) and 11,629 in gross lease acres (9,360 net) as well as data pinpointing additional drill targets across Texas, Louisiana and Mississippi.
At the time of analysis of the acquisition in October – when oil was around $50 a barrel – the estimated value of proved producing reserves (discounted at a PV9 basis) was about $16.3 million. Speaking even more to the acumen of Viking CEO James Doris and the advisory team is the fact that Viking snapped up Petrodome for only about $3.7 million in cash and stock.
When factoring in production from other leases, such as the 5,160 barrels produced on average each month (172 per day) through the first nine months of 2017 at the new Viking leases in Ellis and Rooks Counties in Kansas, the potential of company starts to shine bright at a time when higher energy prices look like they are here to stay.
Sticking with the basic math and reported production of 350 boepd from Petrodome and 172 boepd from the Ellis and Rooks assets equates to 522 barrels of oil equivalent per day. Using pricing for West Texas Intermediate Crude, the U.S. staple, at about $61 a barrel, that's $31,842 a day or $11.62 million annually, on a gross (before overriding royalty interest) basis. While the broader energy markets are experiencing a recalibration, it seems that such a rebalancing should also be in the cards for Viking as it quietly trades as a market capitalization beneath is pro forma revenue production from the two aforementioned projects.
---
In the interest of full disclosure, we call the reader's attention to the fact that Equities.com, Inc. is compensated by the companies profiled in the Spotlight Companies section. The purpose of these profiles is to provide awareness of these companies to investors in the micro, small-cap and growth equity community and should not in any way be considered as a recommendation to buy, sell or hold these securities. Equities.com is not a registered broker dealer, investment advisor, financial analyst, investment banker or other investment professional. We are a publisher of original and third party news and information. All profiles are based on information that is available to the public. The information contained herein should not be considered to be complete and is not guaranteed by Equities.com to be free from misstatement or errors. The views expressed are our own and not intended to be the basis for any investment decision. Readers are reminded to do their own due diligence when researching any companies mentioned on this website. Always bear in mind that investing in early-stage companies is risky and you are encouraged to only invest an amount that you can afford to lose completely without any change in your lifestyle. Equities has been compensated with cash, common shares and/or warrants for market awareness services provided.