​Viking Energy's Oil-Producing Portfolio Soars by $36.2 Million as Bullish Cycle Continues
Spotlight Companies Follow |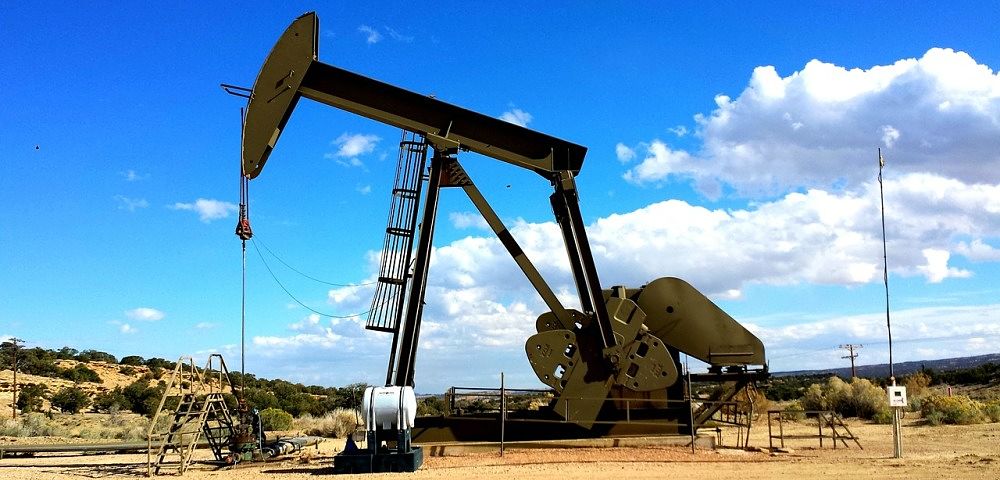 For oil prices, the path of least resistance continues to favor a bullish outlook. There are several fundamental catalysts currently buoying sentiment. First, global consumption is still at a high rate, especially from the Asian economies; OPEC continues to support the market with sustained production cuts; and geopolitical conflicts are dramatically aligning on the chessboard.
For example, in Latin America, a faltering government in Venezuela is accelerating the possibility of a humanitarian and economic crisis, increasing the chances that Caracas will default on its debt. In effect, the oil industry in Venezuela is crumbling as production fell by 29% last year and international investors are losing their desire to invest. In the Middle East, Donald Trump is weighing the prospect of withdrawing from the Iran nuclear deal and re-imposing sanctions on the company's oil exports. Israel's Prime Minister Benjamin Netanyahu certainly reinforced Trump's concerns about the Obama-era deal when he presented evidence claiming the Iranians have been lying about their nuclear ambitions. Looking at these political tailwinds converge along with accelerating global demand, the hedge fund community's wager on oil has become exceedingly long.
According to Reuters analyst Jack Kemp, across the six major contracts, portfolio managers hold almost 14 long positions for every short and, in total, funds hold 1.520 billion barrels of long positions across Brent, NYMEX and ICE WTI, U.S. gasoline, U.S. heating oil and European gasoil. One company that saw this bullish environment coming together long ago was the quietly undervalued Viking Energy Group Inc. (VKIN).
President and CEO James A. Doris and the team at Viking spent all of 2017 acquiring a deep portfolio of assets with low-cost, long-life appeal, and now as oil gains momentum, that steady strategy is paying off. The company announced this week a net comprehensive income for 2017 of $17.8 million, plus a $36.2 million increase in the value of their oil and gas leases from the prior year.
How a Momentous Six Months is Now Paying Dividends
"Our acquisition strategy in the latter part of 2017 has served us well in terms of not only increasing immediate oil and gas production but also with facilitating future growth as there are enhancement methods we can implement to improve production from existing wells, and the majority of our properties have several in-field drillable locations," Doris said.
This milestone in corporate growth can be traced back to the beginning of September 2017, when Viking kicked off a cascade of acquisitions netting them 60 working leases and an entire Houston-based oil company procured at a bargain price. The purchase of Petrodome Energy, LLC, a privately-held conventional producer, included current production of approximately 350 barrels per day (75% oil) and 11,629 in gross lease acres (9,360 net) as well as data pinpointing additional drill targets across Texas, Louisiana and Mississippi. Doris and his team inked the deal for $3.7 million in cash and stock and at today's prices they are enjoying a $27 million purchase gain.
However, Petrodome was just one deal made during September 2017 and January 2018. The remaining five purchases total to more than 5,000 acres across Kansas all sharing a similar profile: proven production with immediate appreciation, developmental opportunities and taking ownership of all the associated infrastructure, equipment, fixtures, personal property, etc. located on the properties. Furthermore, these deals were accomplished with two commercial banks, three FINRA-member broker dealers and an energy-focused hedge fund.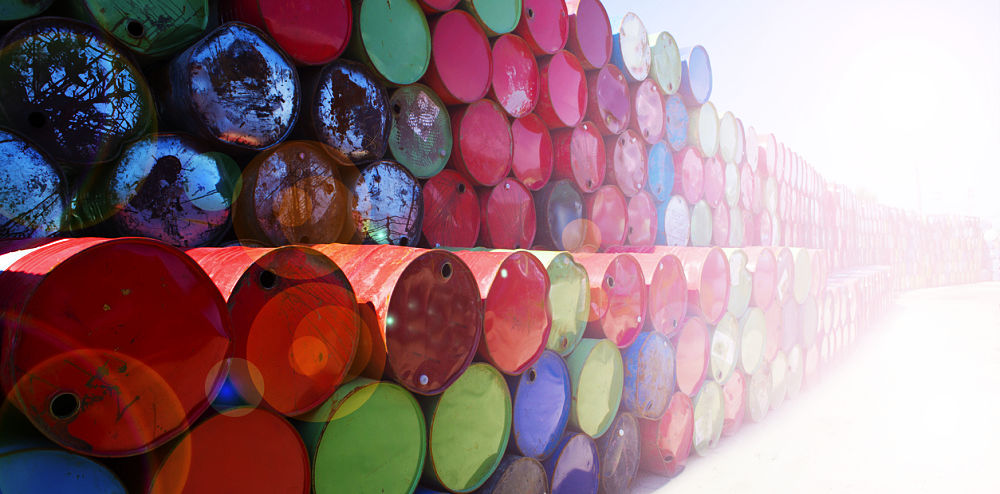 A Leadership Team with a Keen Eye
Viking has successfully employed a disciplined and conservative approach to growth because Doris and his advisory board have experienced the ups and downs of the sector. But, rather than folding, they researched and identified distressed vendors with appreciation potential, waited until the time was right and then started stockpiling wells.
"The sector is cyclical and over the last two years—with oil prices falling to below $30 a barrel at one point early last year from over a $100 a barrel—it was a huge adjustment for existing players," Doris told Equities.com last year. "But for us, as a company in its infancy, and with low overhead and low infrastructure costs, it was a great opportunity to acquire assets at today's prices."
Few domestic energy companies have executed generating positive cash flow with low-cost assets quite like Viking. Even so, while the sector languishes in record highs and the company watches their holdings grow at top cycle prices, their metrics are still safely hedged against an unpredictable commodity market.
"We have programs in place to mitigate risk on the downside if there is another downturn for oil prices," Doris explained in the interview. "We put a hedge on a portion of our production where the lowest price we could achieve on our current hedge is $47 a barrel. So, if oil goes for $30, we'll still receive $47 a barrel for at least the duration of our hedge, which is a two-year hedge."
With the acquisitions from 2017 producing and the consensus forecasting oil to continue rallying, Viking is waiting for Wall Street to adjust the math on their market valuation. The company's current market capitalization is near one-third of their oil and gas portfolio's estimated value. Yet, Doris and his management team do not seem like the type to wait around for recognition, but rather keep looking ahead to the next piece of property that needs their attention.
---
In the interest of full disclosure, we call the reader's attention to the fact that Equities.com, Inc. is compensated by the companies profiled in the Spotlight Companies section. The purpose of these profiles is to provide awareness of these companies to investors in the micro, small-cap and growth equity community and should not in any way be considered as a recommendation to buy, sell or hold these securities. Equities.com is not a registered broker dealer, investment advisor, financial analyst, investment banker or other investment professional. We are a publisher of original and third party news and information. All profiles are based on information that is available to the public. The information contained herein should not be considered to be complete and is not guaranteed by Equities.com to be free from misstatement or errors. The views expressed are our own and not intended to be the basis for any investment decision. Readers are reminded to do their own due diligence when researching any companies mentioned on this website. Always bear in mind that investing in early-stage companies is risky and you are encouraged to only invest an amount that you can afford to lose completely without any change in your lifestyle. Equities has been compensated with cash, common shares and/or warrants for market awareness services provided.

DISCLOSURE: The views and opinions expressed in this article are those of the authors, and do not represent the views of equities.com. Readers should not consider statements made by the author as formal recommendations and should consult their financial advisor before making any investment decisions. To read our full disclosure, please go to: http://www.equities.com/disclaimer
Companies