We've been following Viking Energy VKIN, an independent oil and and natural gas exploration and production company, for some time. The company targets undervalued assets in the Mid-Continent region that generate positive cash flow and offer realistic potential for development and appreciation. We note with interest the recent progress that Viking has been making on the operations side that indicate positive corporate momentum.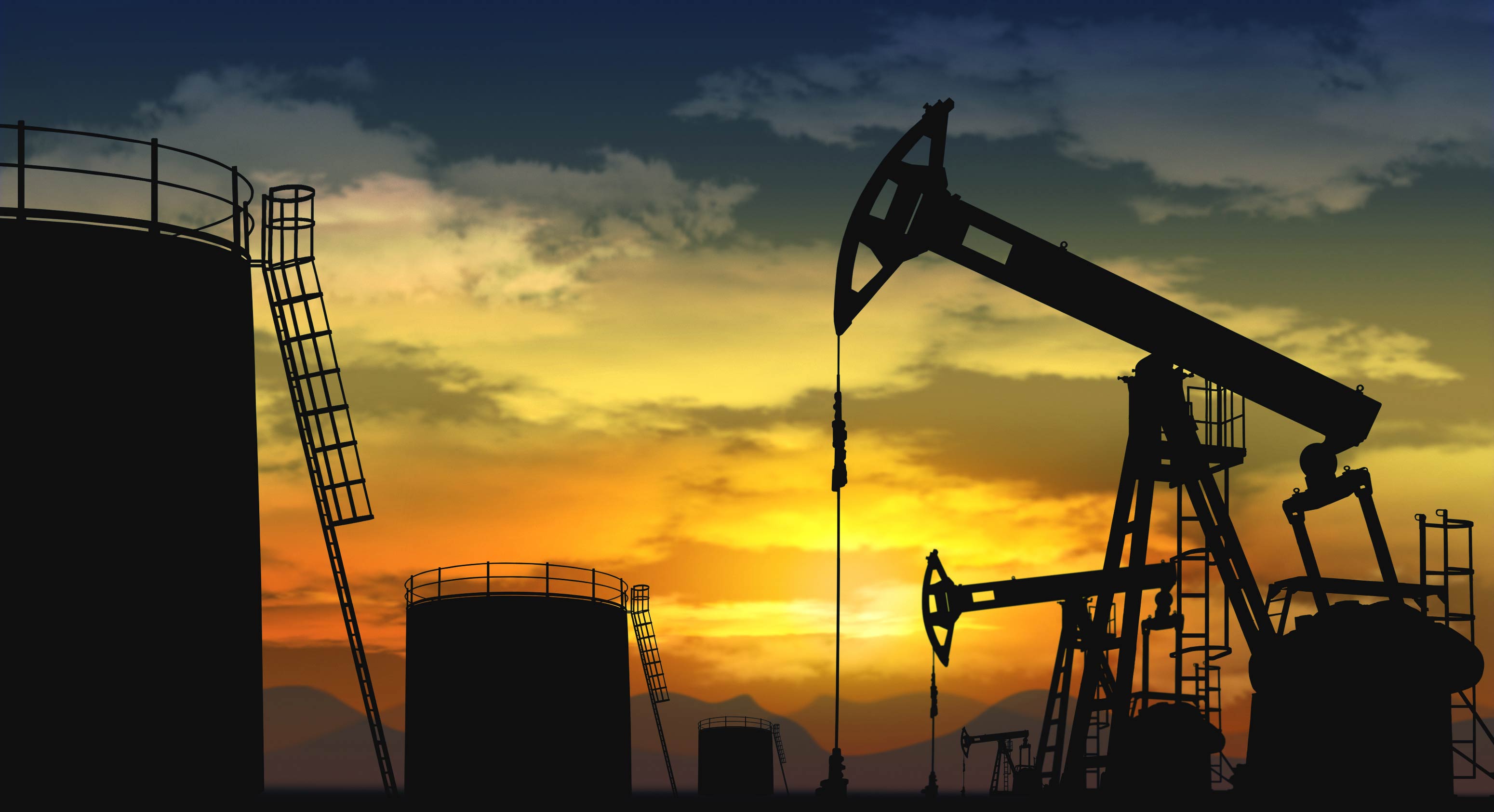 Source: Viking Energy
Corporate progress
In July 2018, Viking announced that Timothy Swift had joined from Cantor Fitzgerald to be Chief Operating Officer at Viking, overseeing overall business operations. Mr. Swift was a founding partner and Managing Director of the Debt Capital Markets group at Cantor and was previously a VP on Cowen's Debt Capital Markets team. He has 17+ years experience in research, trading and structured products with a focus on energy and energy related companies.
Earlier this month, Viking announced that it filed notice with the Kansas Corporation Commission, Oil & Gas Conservation Division regarding the "intent to drill" 21 new oil producing wells and water injection wells on leases in Douglas, Franklin, Miami and Allen counties in Kansas. These new wells are the product of judicious property acquisitions that the company has made over the last couple of years.
Today, Viking announced that it has appointed two new independent directors to its board: Lawrence B. Fisher, a retired securities attorney with over 50 years of experience, most recently as a Partner with Orrick, Herrington & Sutcliffe, where he was Partner-In-Charge of the New York office and a member of the firm's Executive Committee, and David Herskovits, a retired audit partner of Deloitte & Touche. Viking Energy expects that Mr. Fisher will assist with forming and serve as the initial chairperson of the Company's Compensation Committee, and that Mr. Herskovits will assist with forming and serve as the initial chairperson of the Company's Audit Committee.
Concurrent with the appointment of the independent directors, the company announced that Frank Barker had resigned as a director. These changes now create a board that consists of a majority of independent directors, with CEO James Doris as the third board member, which is consistent with requirements of US exchanges. In his resignation letter to Mr. Doris, which is filed as an exhibit to the Form 8-K, Mr. Barker wrote, "I continue to remain as CFO of the company, and if and when the Company or its stakeholders decide to appoint a third independent Director I would be pleased to rejoin the Board at that time."
Oil prices
As with any company in this industry, the key macro factor will of course be oil prices. Even with the recent softness, the outlook for oil remains healthy. According to the US Energy Information Administration, Brent crude oil spot prices averaged $74 per barrel in July 2018, largely unchanged from June's average. The Administration expects Brent spot prices will average $72 per barrel in 2018 and $71 per barrel in 2019. West Texas Intermediate crude oil prices are expected to continue to average about $6 per barrel lower than Brent prices, or about $66 per barrel in 2018 and $65 per barrel in 2019.
Outlook
We are encouraged by the recent corporate actions of Viking Energy, and we believe that the current market valuation of less than $18 million presents an interesting risk-reward proposition for investors. The notice of intent to drill 21 new wells in Kansas is a positive indicator that may prove to justify the company's strategy of acquiring undervalued assets, and the recent additions to the management team and board speak to a potential uplisting from the OTC Market in the company's future. We'll continue to follow Viking Energy with keen interest.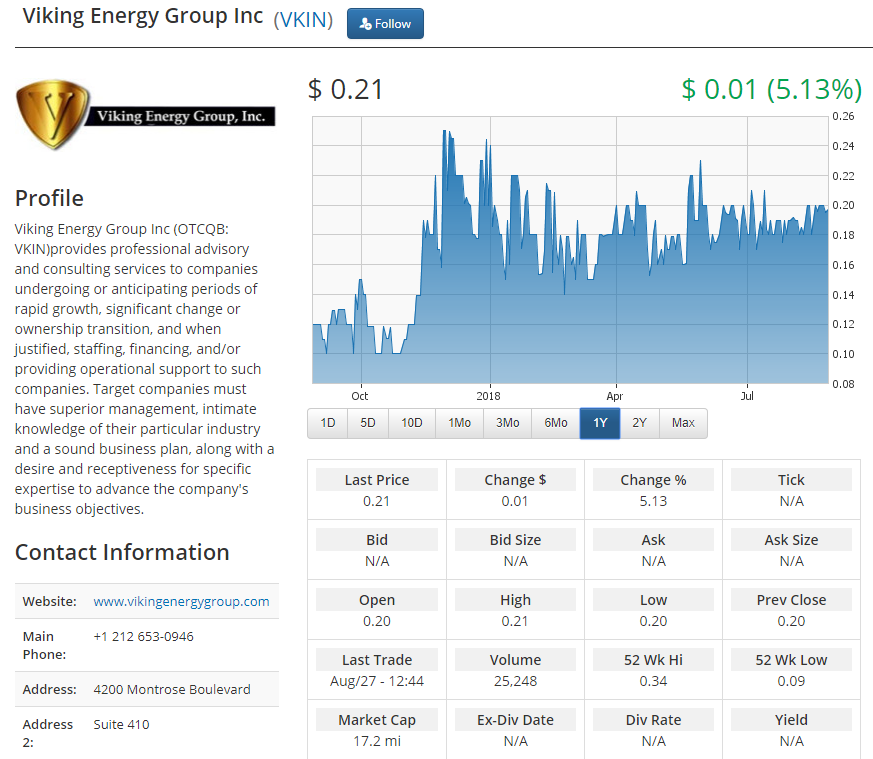 Please email us at [email protected] to see our Case Studies and Testimonials.
Please click here for information on our new trading platform.
Please click here to see our daily newsletter.