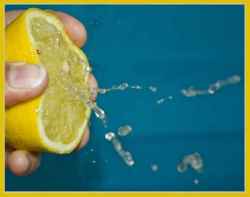 Few investors know that if you are short a stock, the objective is to never cover the short because you have a capital gain event at the time you cover. In fact, most portfolio managers would prefer to have the company just to go zero, de-list and go out of business entirely so they can mark it at zero. It is preferable that the stock trade sub penny – forever – because of the capital-gain event, which occurs when a trade is closed out.
Viggle (VGGL) has been a short for managers in 2014 and 2015 when it started volatile downside action in Q2 and Q3 last year, watching shares trade down from near $6 to the $1 level several times and settling in, creating a perception of a company with a broken business model.
This kind of action is what you want from your short names. You are forced to action when a stock becomes a cancer to your performance and gets larger and larger in percentage of your core short position. So when a stock moves up 50% and then 100%, it draws the attention of the portfolio manager because it throws his/her hedge out of whack and there are only two things you can do. They can buy more of the stock they are long against it or they can cover the short and take the cap gain hit. The scenario is the same for all managers and eventually you get a short squeeze, where all managers are doing exactly the same thing….. This is the case with Viggle – all managers are trying to fit through the same door. Shares in Viggle have rallied 125% in three weeks and traded the entire value of the company 4x over today.
Short covering aside, the arc of the story is about the CEO consolidating the business and reporting third quarter revenue that increased 52% year-over-year to $5 million as nearly one million new users registered with the company during the quarter. The company said that net registered user increased to 8.95 million, more than double the 4.14 million the company had in the year ago period.
The company also reported a EBITDA loss of $8.74 million, missing analysts expectations of a $7.35 million loss, which the company attributed to a rise in marketing costs.
"As we celebrate our three-year milestone of operations this quarter, the Viggle experience has become more rewarding for our users and advertising partners. During this quarter, we spent a lot of time and energy preparing for our upgrade of Wetpaint, which took place this past week with celebrity enthusiasm and support," said COO Greg Consiglio. "Now fully optimized for mobile, Wetpaint delivers timely celebrity news and entertainment and the best part is that it's now fully integrated with the Viggle platform."
Viggle operates as a mobile and Web-based entertainment marketing platform for media companies, brands, and consumers in the United States. It guides users towards various forms of media consumption with television enhancement, music discovery, entertainment content publishing, and distributed viewing reminders. The company allows its consumers to play TV shows, share comments through social media, answer trivia questions or polls, chat with friends, play games, or discover more about the show, while watching TV through a free application that works on various types of mobile phones and tablets. Its users receive points for each check-in and engagement, such as poll, video quiz, game, or slide show and could redeem the points. Viggle, through its wetpaint.com, reports news stories and publishes information content covering top television shows, music, celebrities, entertainment news, and fashion.
DISCLOSURE: The views and opinions expressed in this article are those of the authors, and do not represent the views of equities.com. Readers should not consider statements made by the author as formal recommendations and should consult their financial advisor before making any investment decisions. To read our full disclosure, please go to: http://www.equities.com/disclaimer