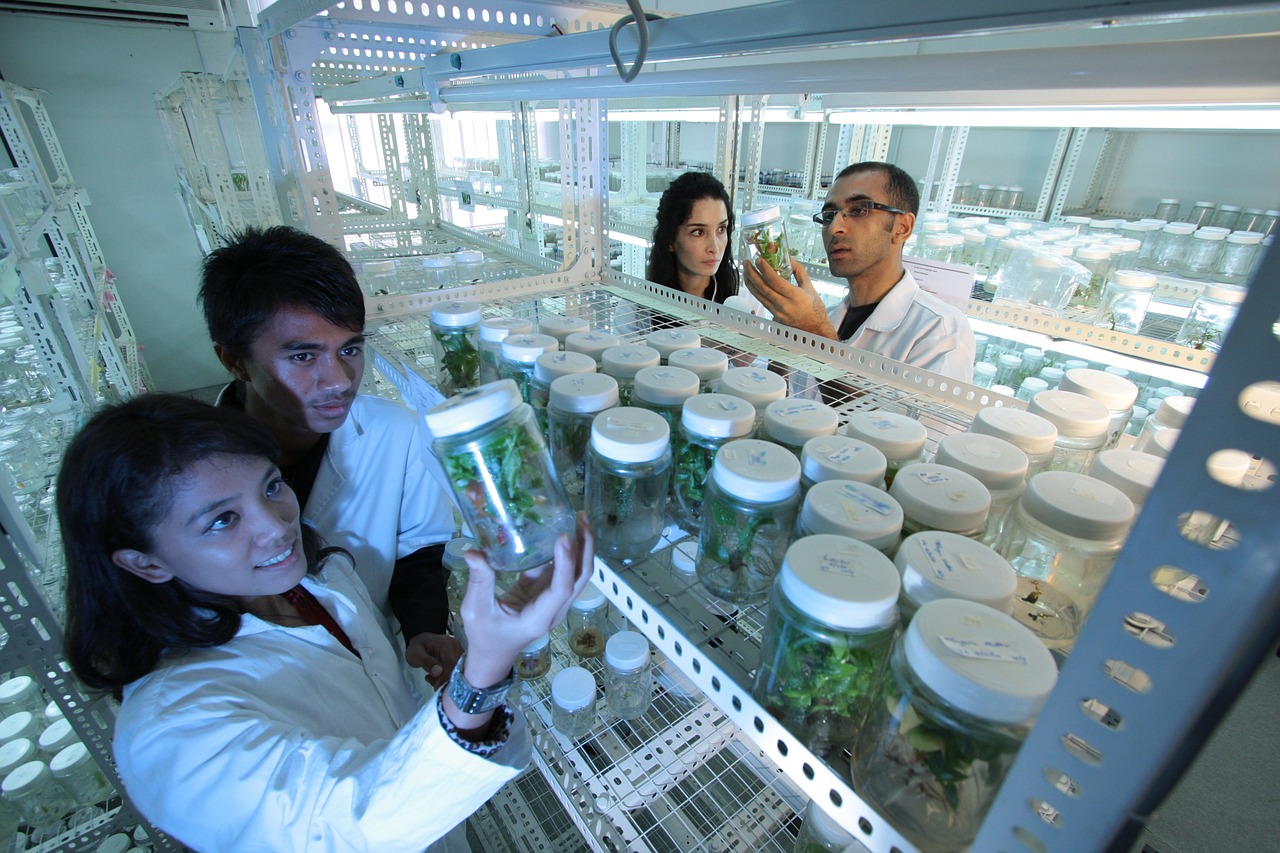 The cannabis sector closed largely down last week, but one of the notable companies that bucked that trend was Valens GroWorks VGWCF. The cannabis operator has recently shifted from making acquisitions, nurturing acquired projects and consulting to now performing high-quality extraction services, which it is extremely well-built to do.
The company is trading 3.89x it revenues as of March, but cannabis is changing to a more oil-based market, which would ratchet up demand for Valens and their white label fulfillment service. Furthermore, the company is one of the few extractors with a wide-range of methods for LPs. The company has supercritical extraction (which is the most common), ethanol extraction, hydrocarbon, solvent-less and terpene extraction. This versatility makes VGWCF an important player in the cannabis industry considering the timing of Canada's upcoming allowance for extracts.
Here is Everett Knight, VGWCF's Executive Vice President, Strategy, and Investment, talking about the company's business model"
"Prior to this quarter, the majority of our focus has been on R&D investments, solidifying our extraction process and implementing initiatives to ensure we have a strong foundation in place on which to grow value to the business. These successful investments have enabled us to build out a diversified best-in-class extraction platform. As a result, we recently signed several multi-year extraction agreements with new clients and are part of our first meaningful sales in the most recent quarter."
Obviously, other LPs in the sector are aware of Valens high-level extraction service. Most recently, on April 25th, Valens signed a two-year deal with HEXO Corp. for a minimum of 80,000kg of cannabis and hemp biomass. The company will turn this biomass into resin and distillates for a marketplace that is set to explode.
"On the eve of edibles and concentrate legalization in Canada, this agreement will allow our company to bring an expanded offering to market, creating innovative products to deliver exceptional cannabis experiences to consumers," said James McMillan, Vice-President of Strategic Business Development at HEXO Corp.
This above quote from HEXO really demonstrates the Valens Groworks upside in a nutshell. While most companies have some extraction capabilities, few can offer the amount of quality and versatility provided by VGWCF. Besides HEXO, the company has signed agreements with Canopy Growth, Harvest One, Organigram, Tilray and The Green Organic Dutchman.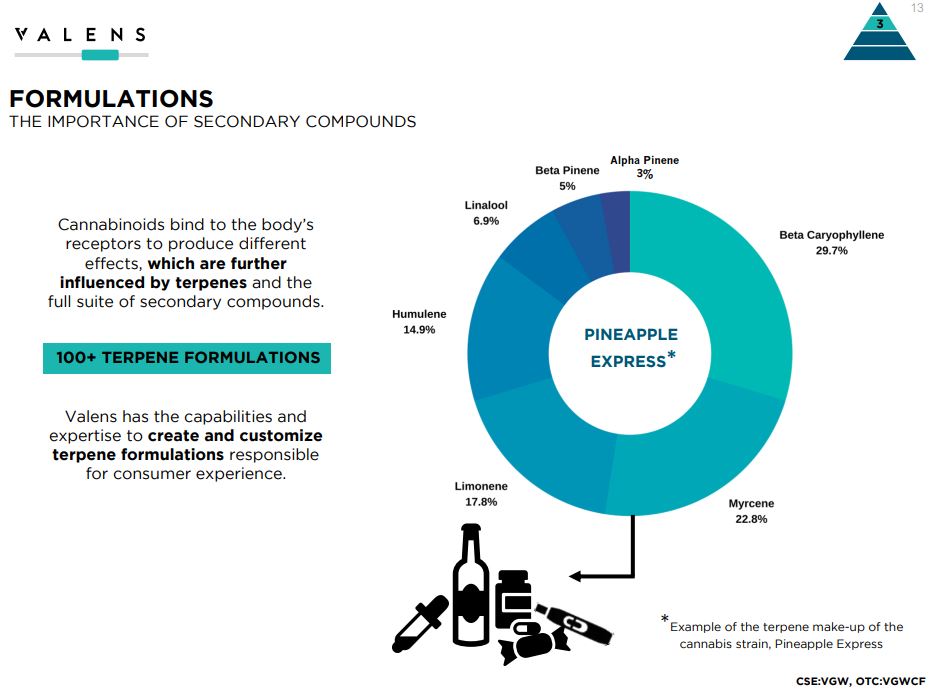 Image via the company's investor presentation
"We believe our success in securing these large scale contracts with industry leading customers validates our business model and the quality of the service we are able to provide. Further, they necessitated our recent capacity expansion to 240,000 KG of dried cannabis and hemp annually, which has made us the largest extraction company in Canada, with an unparalleled breadth of service encompassing all the major extraction methodologies, as well as formulation, product development and analytical testing solutions," Tyler Robson, CEO of Valens stated in a recent company press release.
What additionally sets the company apart from its competitors is the Valens Lab and the customization possible for LPs, if needed. Already, the company is the gold standard in cannabis laboratories, where it offers turnkey solutions across the industry and will eventually allow companies a chance to create cannabis strains with preferences on terpenes, sterols and other bioactive compounds inside a strain. The company generated $135,000 from the laboratory in the first quarter versus zero the quarter before. With the capabilities of this facility, it is very likely these estimates will climb significantly even by next quarter.