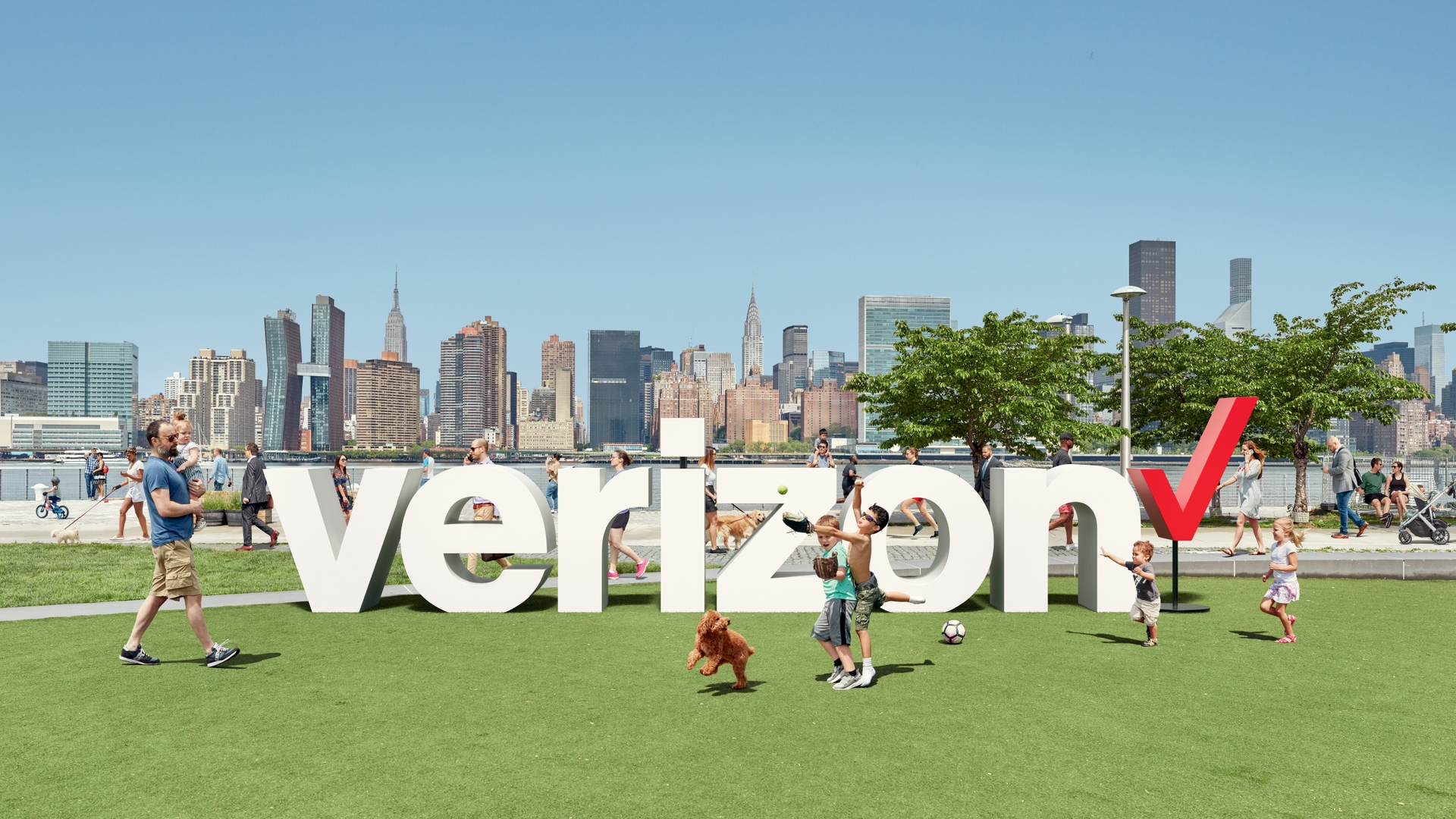 Image source: Verizon
Once again, Verizon is one of the largest and strongest wireless, wire line, Internet and pay TV competitors. Let's hope it stays there. The company is not caught up as much in the 5G hype, but Verizon Wireless is bringing it to more of its marketplace on a regular basis. As a result of its efforts, the company has won several industry awards and looks like a solid player moving forward as we move into the new world of 5G.
Verizon competes as a carrier with competitors like AT&T, T-Mobile, Comcast Xfinity, Charter Spectrum, Altice, Cox and others. The telephone, wireless, Internet and pay TV industries are coming together creating a new dynamic.
Some players are very competitive, and others are not. Some offer the full range of services, while others do not.
Of the companies that offer the full range of services, some are faring better than others amid the COVID-19 pandemic which we are all enduring.
Verizon did not move into the entertainment space like AT&T and Comcast
Verizon did not dive into the news and entertainment sectors like AT&T did with WarnerMedia or Comcast did with NBC Universal. That meant the company didn't have as wide an area in which to grow.
At the time, I thought that would leave Verizon at a disadvantage. The coronavirus is taking its toll on many companies, however, and Verizon seems to have missed that bullet.
Sticking with the basics like wireless, 5G, telephone, Internet and pay TV, the company seems to be making the right moves in hindsight, for solid growth with less risk.
Verizon Wireless wins awards from JD Power and RootMetrics
Verizon is winning awards from some of the industry watchdogs.
The J.D. Power 2021 U.S. Wireless Network Quality Study just named Verizon the Most Awarded Wireless Company for Network Quality for the 26th time in a row.
In addition, RootMetrics just named the Verizon network as Best Overall based on drive and walking tests. Verizon says this is the first study including its 5G Nationwide network, and the company ranked highest for overall network performance.
That's all very impressive.
CEO Hans Vestberg expanding Verizon beyond mobile
Verizon CEO Hans Vestberg said 5G is expanding beyond mobile use cases, and the company aims to create new opportunities for growth across multiple industries.
Verizon seems to be waking up from a very slow growth period of several years when it was busy acquiring companies like AOL and Yahoo in an ill-fated growth trajectory.
It's very good to see the company finding its footing and starting a solid growth path once again under Vestberg.
It's about time!
Looking ahead under Vestberg, Verizon sees growth in a variety of areas including 5G, consumer, B2B, pay TV, Internet and more. To be fair, I am not sure how far the company intends to grow pay TV at this time.
Nevertheless, there is a huge growth opportunity for wireless carriers like Verizon as we move ahead into the world of 5G.
5G wireless is faster and immediate with low latency
The opportunities with 5G are immense. You see, 5G is not only much faster, but it is also low latency. That means instant. No delay.
That means it will empower so many other industries like TeleMedicine, TeleSurgery, Automated Driving, retail and so much more.
This is an area where we see wireless network and handset technology builders like Qualcomm, Ericsson, Nokia, Huawei and more continue to grow.
This instant and fast wireless communications will be the basic building blocks to create the new, expanded and advanced environment moving forward.
Verizon Business Group and Consumer showing strong growth
In the latest quarter, the company added 357,000 wireless postpaid consumer connections and another 346,000 for business. These results were better than expected.
Suddenly, under Vestberg, Verizon seems to be on a tear. The company seems to be on a solid growth trajectory.
That's great news for investors, workers, partners and of course customers whether they be consumers or B2B.
This is great to see. Perhaps going forward, if we are continually surprised and delighted, we can once again say Verizon is back on track.
The company seems to have shaken the quiet zone in which it was stuck for years over the last decade. 5G is certainly helping in that regard.
So, bottom line, at this time, during the pandemic, Verizon seems to be one of the wireless companies which is growing into the world of 5G without the drag of other industries some of its competitors are carrying.
Keep it up Verizon!
Jeff Kagan is an Equities News columnist. Kagan is a Wireless Analyst, Technology Analyst who follows Telecom, Pay TV, Cloud, AI, IoT, Tele Health, Healthcare, Automotive, Self-Driving cars and more. Email him at [email protected] His web site is www.jeffKAGAN.com. Follow him on Twitter @jeffkagan and LinkedIn www.linkedin.com/in/jeff-kagan/
_____
Equities News Columnist: Jeff Kagan
Source: Equities News