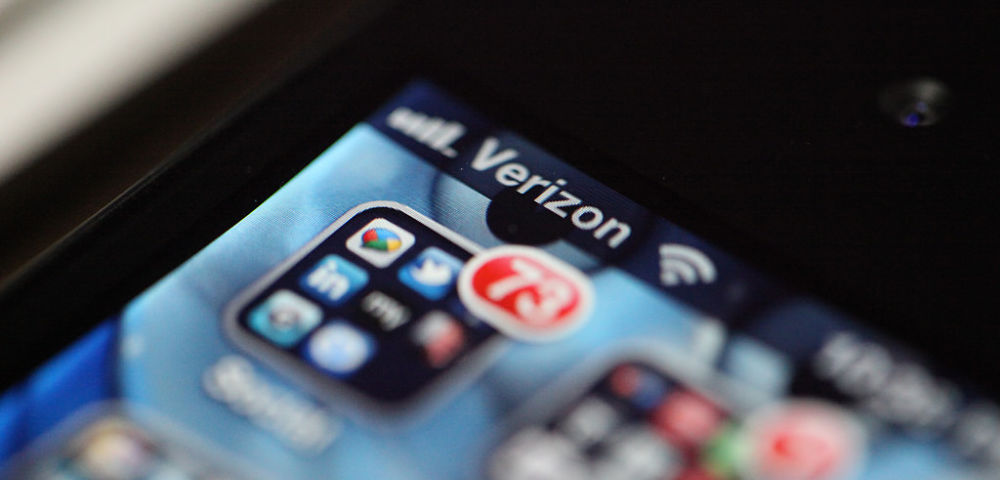 Image via Robert Scoble/Flickr CC
Telecom stocks haven't exactly been market leaders in recent years. Indeed, the group was near the bottom in terms of performance in 2017, observes Chuck Carlson, dividend expert and editor of DRIP Investor.
Intense competition, high capital-spending demands, the lack of interest in dividend stocks as a result of rising interest rates, and a plethora of merger deals that could potentially shift the competitive landscape have plagued the group.
However, if you believe in "reversion to the mean," you would expect the group to show better action this year. And a good play in the group is Verizon VZ. The stock is coming off a decent first quarter that saw the company's bottom line beat estimates.
While I'm not suggesting that Verizon is going to be at the top of the leaderboard this year, I do see the nearly 5% yield and a similar 5% appreciation potential from current levels creating a double-digit total return for shareholders in 2018. And I think that sort of return will stack up well versus other stocks.
Verizon is a leading provider of wireless phone services. The firm is getting a nice lift from corporate tax reform, which should help drive results for the year overall. Verizon is looking at a number of growth drivers.
The firm expanded its online media operations with the acquisition of a variety of assets from Yahoo. And the launch of 5G broadband services in the second half of the year should drive demand for the company's network.
Also, it would not be surprising to see Verizon become an aggressive player in the acquisition market. A chief competitor, AT&T T, is currently trying to buy Time Warner TWX and should know whether it can move forward on this deal in June.
If AT&T is successful, you will likely see Verizon make a run at a content provider. The company had been rumored to be looking at CBS CBS at one time.
A big draw for the stock is the dividend yield of nearly 5%. To be sure, high-yielding stocks have not been attracting investors, who view them as being on the wrong side of the rise in interest rates this year. However, if we enter a more volatile market period, with significant downdrafts, investors might find Verizon's yield a bit of a safe harbor.
Verizon offers what I think is a fairly low-risk play on mean reversion in the telecom sector. Support exists in the mid $40s, and I expect a move back above $50 this year. Please note Verizon offers a direct-purchase plan whereby any investor may buy the first share and every share of stock directly from the company.
Chuck Carlson is editor of DRIP Investor.
Subscribe to Chuck Carlson's DRIP Investor here…
About MoneyShow.com: Founded in 1981, MoneyShow is a privately held financial media company headquartered in Sarasota, Florida. As a global network of investing and trading education, MoneyShow presents an extensive agenda of live and online events that attract over 75,000 investors, traders and financial advisors around the world.