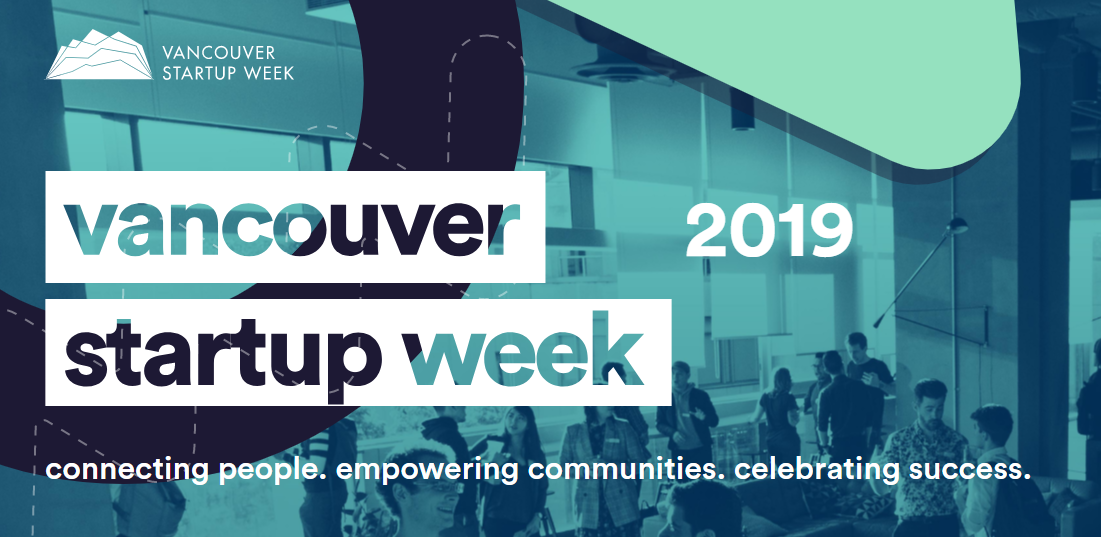 One of the toughest things for startups to find is money. Even as a credentialed press guy, it was tough just trying to find my pass to the darn Vancouver Startup Week (VSW) events.
Ok, so it's run by volunteers! Seriously. I went to Eventbrite to find the main office of VSW, they had a map that pointed to the centre of Vancouver, no phone number or address on the VSW website. After contacting their Platinum sponsors, Innovate BC, I was finally directed to an email contact that forwarded my complaint to VSW. It only took 3 days.
According to their website, Vancouver Startup Week is run by a "team of passionate, dedicated volunteers, each of whom come from the startup ecosystem in Vancouver and beyond." The initiative is organized by the non-profit Vancouver Startup Society. They also have a relationship with Techstars, one of the premiere startup accelerator programs in the US whose team coordinates Startup Weeks in every part of the globe. Ok, enough, I get it, the Millennials are trying!
VSW adopted a more streamlined and organized approach to the event calendar. They announced event tracks to help us find the events we're looking for, much more efficiently. The event tracks included funding, founders, growth, technology and networking. In theory it sounded great but others and I found it confusing!
The events were spread out over the entire downtown of Vancouver, giving us our exercise workout. There was the inevitable pub crawl throughout selected Vancouver bars, 100 events from the ubiquitous hackathon to professional forums on choosing your advisors. A few of us attended that forum sponsored by Manning Elliot, a professional accounting firm, thinking it was how to get the most out of our Board of Advisors. It turned out to be about professional advisors such as accountants and lawyers.
Whatever the mix-up, I got a lot of information from a very sharp lawyer, Prentice Durbin of Harper Grey LLP, experts in business law, Paul Leedham from Manning Elliot and Japp Siekman from NorthBridge Consultants, a national consultancy firm assisting Canadian businesses with access to government funding programs.
It's certainly a place to strike up a conversation with a knowledgable VC like Amyn Somani of Angeleca Capital, who, like many, was looking for startups to mentor and/or possibly fund. The pickings for startups to approach were slim, outweighed by the sponsors trying to pitch their services.
Most people find something they need from these forum formats, although I tend to find that the people at the front of the session know less than the seasoned pros in the audience. Looking around some of the forums, I got the feeling that a lot of the participants were simply there to see if they knew anyone, such as other investors in the audience.
A seminar on how to pitch your startup had a lot of interest, as did the presentation on "Calculated Risk" by Max Lytvyn, a Grammarly co-founder and its current Head of Revenue. He talked about how Grammarly went from a niche product to a global brand, describing calculated risks you can take to realize the potential of your business.
Valhalla Angels founders talked about "Preparing for Your Exit." I've always figured talking about "liquidity events" was one of those topics people rarely discussed in forums but is so necessary. I had to admit I wasn't familiar with Valhalla but a founder, Kristina Milke, told me that although they were one of Canada's most active angel investment groups since 2003 and home to Canada's 2018 & 2019 Angel of the Year, they only recently opened in Vancouver.
Valhalla is committed to supporting the startup ecosystem through early stage angel investing with four chapters in Western Canada. Their 130+ angel members have invested over C$64 million into over 230 deals. Beyond screening for great investment opportunities they provide what they call "a path for Founders: cradle-to-exit-and-back."
Simon Fraser University (SFU) VentureLabs Demo Day enabled us to meet with the startups who were part of SFU VentureLabs, RADIUS SFU, and Coast Capital Savings Venture Connection. Thirty companies shared their innovations in healthcare, cleantech, AI and robotics, AR/VR, fintech, IoT, agritech, social innovation and more. This event was part of SFU Vancouver's 30th Anniversary celebration.
I recognized a few of SFU's 20 startups including Capiche Capital Technologies. Capiche's mission statement — "We strongly believe that it is time for technology to be applied to the private placement process" — says it all. Capiche provides issuers with a fully-integrated, secure, web-based platform that brings the private placement process online. Capiche quickly and efficiently generates all required documentation and effectively coordinates interactions with investors and those referring investors to the financing. The platform guides the transaction to completion from setting the terms and preparing a closing agenda, to filing the report of exempt distribution.
Felix Chan, Chief Products Officer, told me that the platform ensures that the private placement process is fully understood by all users and tailored to their circumstances. Everyone has full confidence that the private placement is effected in full compliance with securities laws and that confidential information remains confidential.
Capiche was selected as a 2018 Emerging Rocket Company in the Information and Communications Technology Sector.
Innovate BC presented "A Conversation with BC's Innovation Leaders." The leaders included Innovate BC's recently hired CEO, Raghwal Gopal, formerly of Accelerate Okanagan (AO), the leading business accelerator for tech companies in the startup or growing phases, headquartered in the Okanagan region.
The leaders also included Jill Tipping, CEO of BC Tech Association and Jeanette Jackson, CEO of Foresight Cleantech Accelerator Centre. BC Tech is the voice of the tech industry in British Columbia, and Foresight is Western Canada's first clean technology accelerator. Launched in 2013, Foresight is a non-profit that fosters the growth of small and medium startups in the development and commercialization of viable solutions that create and produce energy more efficiently and responsibly.
These government-funded programs are the backbone of the BC Tech industry.
I always go to these startup weeks, small business events and others thinking I will see mind-blowing presentations, meet that rare unicorn in the rough or find more investors to fund my myriad of ventures or someone to compare notes.
After analyzing my few days at VSW 2019, I've realized that I'm seeing VSW through jaded eyes having been there and done that. Perhaps I'm realizing that what I am expecting from the event is not what the average startup founder is getting.
The founder, however, is getting a bombardment of useful information, beginner connections and advice from pros who are there to pay their expertise forward.
Well, I can say that startups are alive and well in Vancouver and have world-class support to get them to the next level.
Gary is a Startup Specialist, CEO of Bizzo Management Group Inc.and Bizzo Integrated Marketing Corp. in Vancouver. London-based Richtopia placed Bizzo on the Top 100 Global Influencers in the World for 2018. He is an Adjunct Professor of Integrated Marketing & Consumer Behavior at the New York Institute of Technology, MBA School of Management (Vancouver Campus).
___
Equities Contributor: Gary Bizzo
Source: Equities News