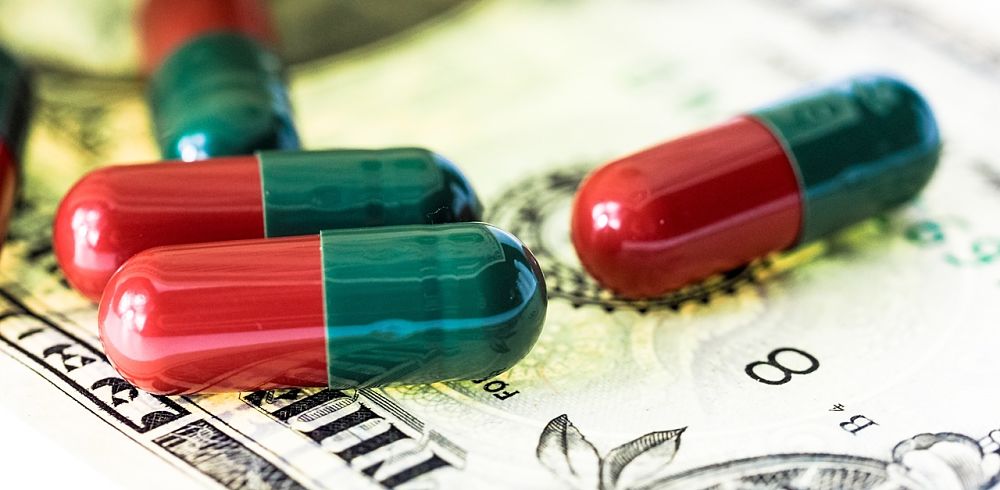 We buy only those stocks we find undervalued along several lines relative to their own trading history, those of their peers or that of the market in general, notes value investing expert John Buckingham. Here, the editor of The Prudent Speculator reviews two of his holdings in the healthcare sector, on a biotech and the other a medical device firm.
The prices at which we'll buy and sell stocks incorporate a range of fundamental risks (e.g. credit, customer and competitive dynamic) that we believe the companies may face over our normal 3-to-5-year investing time horizon.
Gilead Sciences (GILD) is a biotech giant whose portfolio of products and pipeline of investigational drugs includes treatments for HIV/AIDS, liver diseases, cancer, inflammatory and respiratory diseases, and cardiovascular conditions.
GILD shares are down more than 20% over the past year as worries about drug pricing and a possible replacement for the Affordable Care Act, along with concerns about the stabilization in the marketplace for its top-selling hepatitis C drugs have weighed on the stock.
Although Quarter 1 fell short of expectations on the top and bottom lines, we continue to be fans of Gilead, very much liking its $14 billion mountain of cash that allows it to buy back shares (7.9 million shares in Quarter 1) and increase the dividend (current yield is 3.2%).
Additionally, we believe that for the right opportunity and right price, Gilead would not hesitate to get involved in an acquisition in the coming quarters to augment its own drug pipeline and round out its product lineup.
---
---
Gilead trades at less than 9 times forward earnings estimates, while consensus EPS forecasts for each of the next three years exceed $7.00.
Medtronic PLC (MDT) is one of the largest healthcare equipment companies in the world, developing and manufacturing therapeutic medical devices for chronic diseases.
MDT's acquisition of Covidien a few years ago has produced a stronger, more appealing company.
Pairing MDT's diversified product portfolio aimed at a wide range of chronic diseases with Covidien's breadth of products for acute care in hospitals has strengthened the firm's position as a key partner for its hospital customers, which bolsters our optimism about the long-term growth prospects.
We like that MDT has historically held around a 50% share in its core heart devices and is also a market leader in spinal products, insulin pumps, and neuromodulators for chronic pain, while owning an attractive pipeline of potential products for the treatments of atrial fibrillation, aortic stenosis, and various neurological disorders.
Medtronic has a solid financial position and generates healthy free cash flow. Consensus expectations for future adjusted EPS are $4.94, $5.42 and $5.89 for fiscal 2018, 2019 and 2020, respectively. MDT shares currently yield 2.0%.
John Buckingham has been with Al Frank Asset Management, Inc., since 1987 and is the company's largest shareholder.
Subscribe to The Prudent Speculator here…
About MoneyShow.com: Founded in 1981, MoneyShow is a privately held financial media company headquartered in Sarasota, Florida. As a global network of investing and trading education, MoneyShow presents an extensive agenda of live and online events that attract over 75,000 investors, traders and financial advisors around the world.
DISCLOSURE: The views and opinions expressed in this article are those of the authors, and do not represent the views of equities.com. Readers should not consider statements made by the author as formal recommendations and should consult their financial advisor before making any investment decisions. To read our full disclosure, please go to: http://www.equities.com/disclaimer