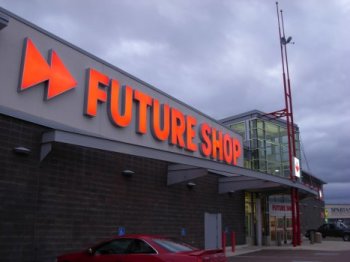 As we near the end of the earning season and the NASDAQ composite is hitting that psychological mark of 5000, I thought it would be interesting to look at mini NASDAQ futures.
There is a difference between the NASDAQ composite we follow on the news and the NASDAQ 100 futures. The NASDAQ 100 futures follow the cash index of 100 NASDAQ stocks. The popular NASDAQ cash index we see often on the news is made up of more than 3000 components. Nonetheless, there is a very high correlation.

Rather than talk about fundamentals (Does it matter? it seems that we are still riding the fumes of QE's....) I decided to take a look at the relationship between time and price to see at what level and at what price it may be worth to take a stab at a short position on mini NASDAQ 100 futures.

I measured the distance between the lows made on Oct. 20, 2014 and the high made on Nov. 28, 2014, then I applied that distance on what I consider to be a support level on the chart at 4081.50, that projected a resistance at 4481 (yesterday's high was 4183.50).

I also used some TIME tools to try and speculate on the timing for a potential sell off and I got March 4, 2015 as the next turning point. Obviously this is NOT a crystal ball, and no tools or algos can predict the market that closely, but for me it provided an idea that a short against yesterday's highs around the next few days may have a good risk to reward ratio. I will look to exit the trade if the market goes above 4485 and will look for an initial target of 4329.

Daily chart of mini NASDAQ 100 futures for your review below: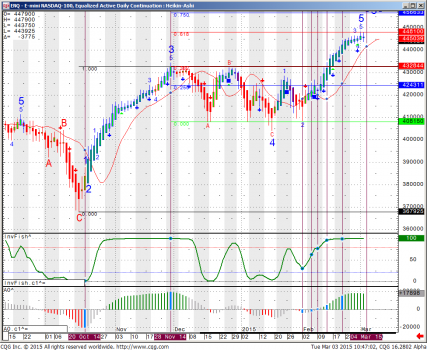 Many ways to trade any market, many ways to lose money in any market and only very few ways to lock in gains - this one is not different. If you need help creating a trading plan, visit our broker assist services.
DISCLOSURE: The views and opinions expressed in this article are those of the authors, and do not represent the views of equities.com. Readers should not consider statements made by the author as formal recommendations and should consult their financial advisor before making any investment decisions. To read our full disclosure, please go to: http://www.equities.com/disclaimer