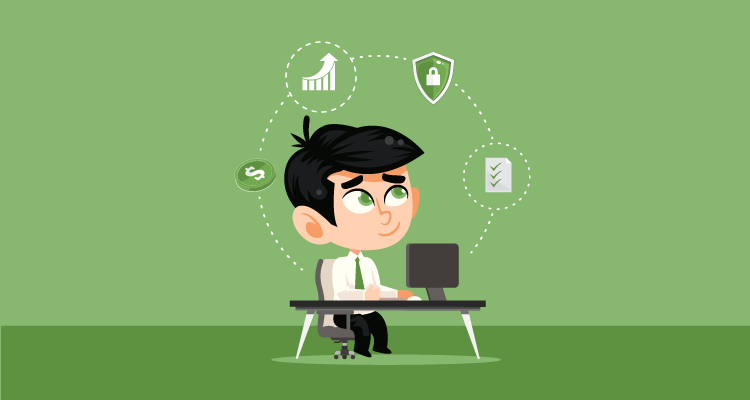 For better or worse, today's customers are spoiled. They've grown accustomed to personalized experiences and are drawn to companies and brands that understand them on an intimate level. From a business perspective, providing personalization will give you an advantage and help you rise above the competition.
The Demand for Personalization
As the business landscape has evolved, so have the ways in which customers and brands interact. The rise of the internet has created incredible competition, which has given consumers an abundance of options. This has created a marketplace where customers are able to choose the products and services they want based on their needs, preferences, and desires.
As competition has continued to increase, customers have come to expect high levels of personalization. The brands that reward these expectations stand to benefit the most.
3 Ways Businesses Can Personalize
When it comes to personalization, you should spend time studying your target market and identifying the best opportunities for engaging customers on an intimate level. From a very basic, overarching viewpoint, there are three major ways businesses can do this:
1. Personalize Marketing
While the recent Facebook debacle has somewhat tainted customers' views of businesses collecting and using data, all is not lost. In fact, most customers are okay with their data being used, so long as it provides them with personalization.
According to the State of the Connected Customer report, consumers are craving customized marketing more than ever before. In fact, 63 percent of millennial consumers and 58 percent of GenX consumers are willing to share data with companies in return for personalized discounts and offerings.
From a business point of view, the good news is that you have more options than ever for collecting and using customer data. Whether it's through a social networking platform, your website analytics program, or an email list, tailoring your marketing efforts to individual customers within your target audience is practical and cost-effective.
2. Personalize the Product
In addition to personalizing your marketing efforts, you may also have the opportunity to personalize your product offering. This isn't the case for every business, but you'd be surprised how much opportunity is present.
According to a survey by Bain & Company of more than 1,000 online shoppers, companies offering personalized products experience huge benefits. For example, customers of these brands visit the website 67 percent more often and spend 15 percent more time there. They also make 22 percent more purchases with the average purchase price being 28 percent higher.
Dinkleboo is a great example of a brand that has found success personalizing products for its customers. Some of their top-selling products are personalized children's storybooks, which allow the customer to name the characters after their kids. It's a simple touch but produces fantastic results.
Personalization doesn't have to be complicated. It could be as simple as offering different color options, customizable product features, or even unique delivery options.
3. Personalize the Experience
Finally, you can personalize the experience customers have with your brand. There are a variety of ways to do this, but highly responsive customer service tops the list.
According to Salesforce, "…64% of consumers and 80% of business buyers said they expect companies to respond to and interact with them in real time. As the Millennial generation becomes more powerful in the marketplace, the issue will only become more pressing — 66% of Millennial consumers expect real-time responses and interactions, versus just 62% of Baby Boomers."
Brands can also personalize experiences through unique content marketing strategies, web design, sale campaigns, and social media. The goal is to make each touchpoint feel unique and tailored – rather than broad and generic. You don't have to overhaul everything at once, but it's important that you get started.
Putting Customers First
Whether you like it or not, we're currently in the age of the consumer. If you don't play to the personalized needs, preferences, and desires of your customers, you're going to miss out on the opportunity to increase revenue and drive brand loyalty.
Now's the time to step up and take the lead.