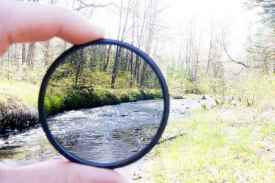 If we know that "bad news sells" and the media's job is to sell their ads and air time, why do so many people take daily financial commentary so seriously? The Internet gives even further access to the fear mongers. As a result, too many individuals find the markets just too scary to participate. Trillions of dollars continues to sit in the bank earning next to nothing because nervous investors fear the next "market meltdown". There are only a few things you really need to watch to gauge the market's health. Focus on what really works, and tune out the rest.
Over the weekend, I watched a few riveting videos warning of the pending doom. If you had listened to this "expert's opinion" you would have completely sold all your US equities in the summer and put it all into The Euro and oil. I really hope you did not watch and follow this video last summer! The video was based on nonsense and its suggestions could not have been more wrong. Unless you use some filters, you will be pulled and pushed by hyped commentary.
---
---
This morning we are hearing about two new stories that investors can respond to. You decide which is more important: Greece's election or an historic pledge between India and the US to improve their relations and enhance their investing and trading together. When I recently visited India, it was clear big things were happening. Even more important than my own observations (and my guesses of what would happen next) is that several Indian companies rank high on The Magnet® Stock Selection Process. These companies range from the technology, auto, and banking sectors. In over 20 years of running my model I have never once seen a company from Greece appear on the list.
We need to stay humble and continue to carefully watch the advance/decline line, see which sectors are leading the market, and keep an eye on the "new highs/new low list" to accurately gauge the health of the market. I think we will see new highs on the market soon. But even more important than guessing what happens next, I'll focus on maintaining a portfolio of the "Top Ranked Magnet Stocks". With focus and discipline, I'll try to own shares of the best companies in the healthiest sectors, and suggest you do the same.
Longs: Tata Motors Limited (TTM) , Lannett Company, Inc. (LCI) , Skyworks Solutions Inc. (SWKS) , Boise Cascade Company (BCC)
By Jordan Kimmel, Chief Investment Officer at Investview, Inc. (INVU).
DISCLOSURE: The views and opinions expressed in this article are those of the authors, and do not represent the views of equities.com. Readers should not consider statements made by the author as formal recommendations and should consult their financial advisor before making any investment decisions. To read our full disclosure, please go to: http://www.equities.com/disclaimer