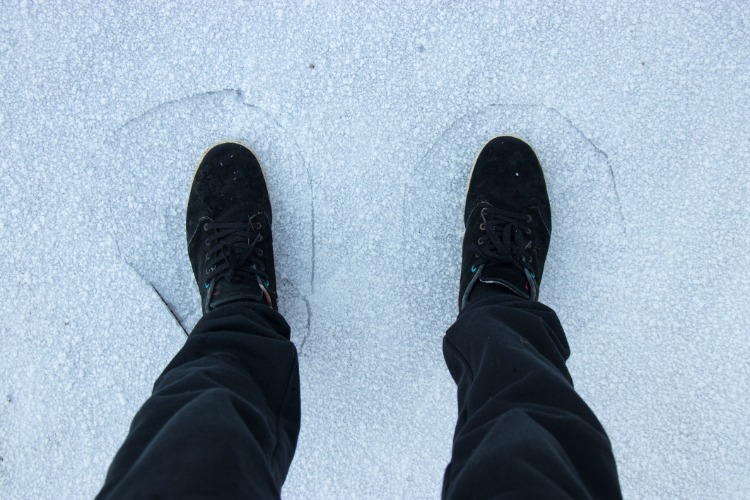 Image: iStock.com/bingokid
USDJPY Daily and 4 Hour Charts
Possible Re-test Old Support / New Resistance
In last week's trade ideas, we were looking to see if the daily support level would hold or break. Whilst price paused, found support and popped higher, as the 4 hour chart clearly shows below, it has since reversed and slammed through the major daily support level.
The momentum is all lower at the moment and, if price could retrace higher, it could open the way for potential short trades.
If we can see price rotate back into the old support and potential new resistance, bearish traders could look for short trades should any bearish trigger signals fire off.
Daily Chart

4 Hour Chart
AUDNZD Daily Chart
Price Moving Into Daily Resistance
In our recent trade ideas we discussed the very large pin bar that price had formed on the daily chart of this pair.
At the time I spoke about how it would have been a little nicer if the pin bar had formed up higher, at more of a swing high and with a bit more room to fall into.
The pin bar is still in play, but price has so far held at the daily support and is now looking to make a test of the overhead resistance.
Daily Chart
EURCAD Daily Chart
Stuck in Sideways Traffic
The EURCAD is stuck in a clear sideways box and traffic jam.
These markets are a nightmare to play at the best of times because, even if you do pick the correct direction, you are likely to be whipsawed out before price makes you a winner.
If you insist on playing these types of ranging markets, the best plays are from the range highs and lows.
Daily Chart
CADCHF Daily Chart
Testing Major Support
Price has slammed lower in recent sessions and is now testing the crucial daily support level.
There is still no clear trend or bias on the daily chart, lending this market to being played both ways.
If price holds at the support with a clear bullish trigger to get long, it could open the way for high probability bullish entries, but we could also watch for the momentum to continue lower and for a quick break and intraday re-test setup.
Daily Chart