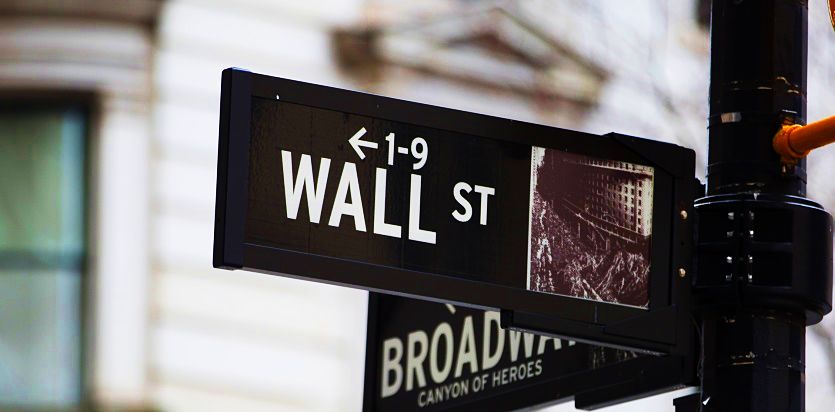 NEW YORK (AP) — U.S. stocks gave up an early gain and are little changed Tuesday morning as investors continue to wonder if big changes in international trade are on their way. Retailers in the U.S. are edging higher, but big technology companies are down again and stock indexes in Europe and Asia are coming back from a holiday weekend with losses.
Banks rose Tuesday as interest rates turned higher, and retailers and companies that focus on consumers, like General Motors and Netflix, also advanced. Amazon was an exception as it continued to slip. Tech giants including Facebook Microsoft were little changed and Facebook continued to decline.
The S&P 500 index remained at 2,581 as of 10:10 a.m. eastern time. The Dow Jones industrial average rose 59 points, or 0.3 percent, to 23,703. The Nasdaq composite lost 12 points, or 0.2 percent, to 6,857. The Russell 2000 index of smaller-company stocks added 4 points, or 0.3 percent, to 1,497.
Monday was the worst day for U.S. stocks in almost two months. Investors sold stocks and bought gold after China placed tariffs on a small number of U.S. exports, a response to sanctions the Trump administration ordered on imported steel and aluminum. China has not yet responded to a broader package of trade sanctions that are related to complaints that Beijing steals or pressures foreign companies to hand over technology.
Things looked slightly better Tuesday. CBS added 1.7 percent to $51.58 on reports it will make an offer to buy corporate sibling Viacom. The offer is reported to be for less than Viacom's current market value, and Viacom stock fell 1.9 percent to $29.98. Investors currently value Viacom at about $12 billion.
General Motors climbed 2.4 percent to $36.62 after reporting its monthly sales. Foot Locker rose 2.4 percent to $44.88 and Best Buy gained 1.8 percent to $70.17.
Music streaming company Spotify will also make its debut on the New York Stock Exchange Tuesday.
Last Monday stocks made their biggest gain in more than two years as investors hoped China's response to the import duties would be measured. After several more days of bouncing around that led to the market's tumble one day ago, stocks are near their lowest prices this year. The S&P 500 is 10 percent below the all-time record it set in late January, a mark that is known on Wall Street as a "correction." The Nasdaq, which set its most recent record on March 12, is down 8.6 percent since then.
Compounding those woes, some of the largest technology companies have come under fire at about the same time. Facebook is still deep in the fallout of an ever-widening privacy scandal, and if the government decides to regulate online consumer data in new ways that also might affect Alphabet, Google's parent company, as well as smaller companies like Twitter and Snap.
Facebook fell another 2.3 percent to $151.27 while Alphabet slid 1.1 percent to $1,001. Apple and Microsoft also declined, with Apple down 0.9 percent to $165.74 and Microsoft 0.2 percent lower at $88.37.
Meanwhile Amazon, which isn't officially classified as a technology company, has come under fire from President Donald Trump, who has griped about the company's tax payments, deals with the U.S. Postal Service, and other issues. His statements have often diverged from the facts and he's also blamed Amazon for critical news coverage of his administration by The Washington Post, which isn't part of Amazon but is owned by Jeff Bezos, Amazon's founder and CEO.
Amazon fell 0.7 percent to $1,362.16 Tuesday morning.
Returning from the long Easter holiday weekend, Germany's DAX fell 0.8 percent to while London's FTSE 100 declined 0.2 percent and France's CAC 40 was 0.5 percent lower. Earlier in Asia, Tokyo's Nikkei 225 shed 0.4 percent and Seoul's Kospi ended down 0.1 percent. Hong Kong's Hang Seng bucked the trend, ending up 0.2 percent.
Bond prices declined. The yield on the 10-year Treasury note rose to 2.76 percent from 2.73 percent.
The dollar rose to 106.42 yen from 105.85 yen. The euro fell to $1.2262 from $1.2300.
A barrel of U.S. crude gained 32 cents to $63.3 per barrel in New York while Brent crude, used to price international oils, rose 39 cents to $68.03 a barrel in London.
AP Markets Writer Marley Jay can be reached at http://twitter.com/MarleyJayAP . His work can be found at https://apnews.com/search/marley jay