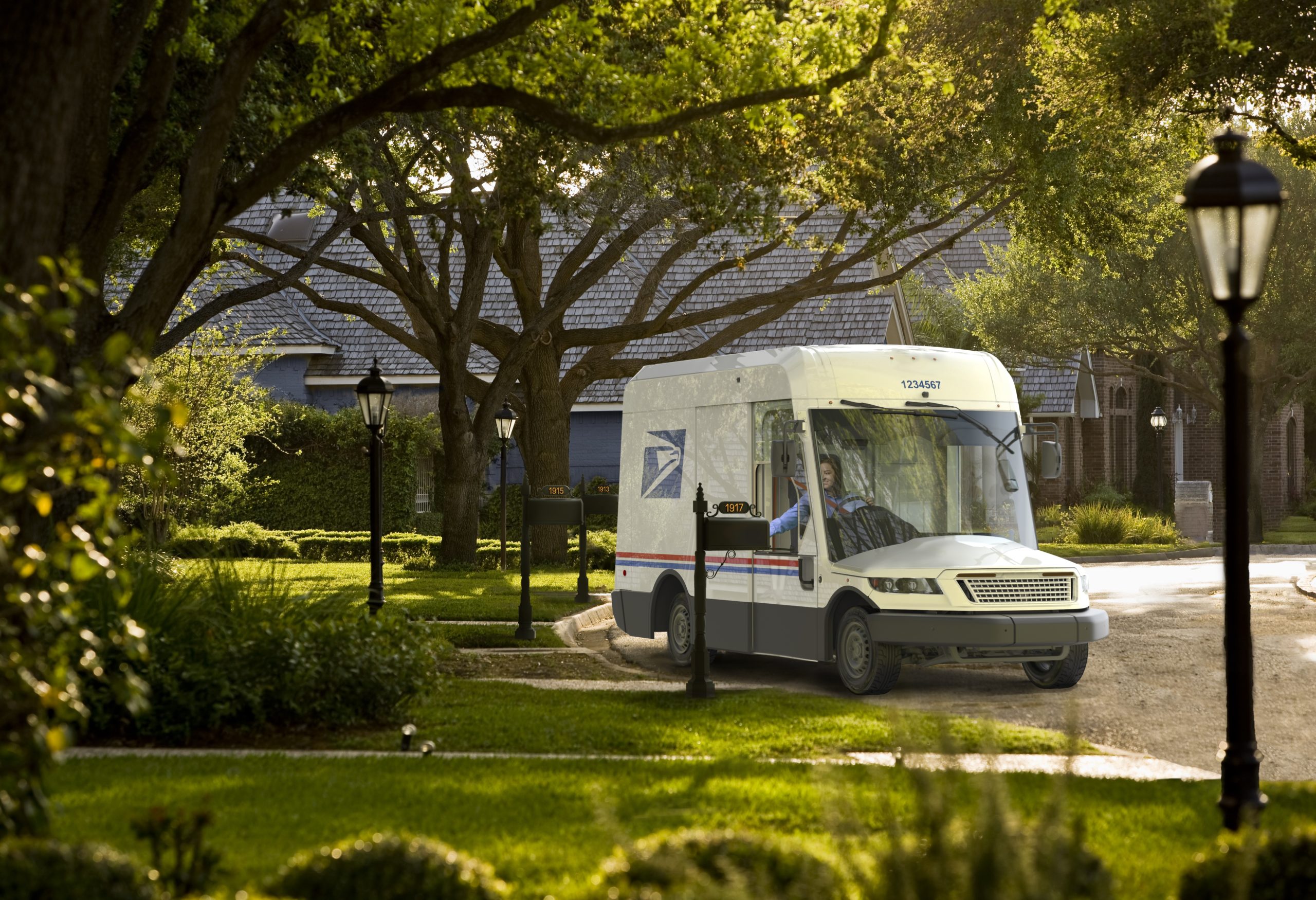 Image source: US Postal Service
The United States Postal Service has awarded a contract to Oshkosh Defense to build a next-generation vehicle that will replace its aging fleet of mail delivery trucks.
Under the initial $482 million investment, Oshkosh Defense, a division of Wisconsin-based Oshkosh Corp (NYSE: Chart OSK - $77.89 1.98 (2.479%) ), will finalize the production design, testing and vehicle tooling prior to starting assembly of between 50,000 and 165,000 of the new trucks over the next decade.
USPS described the deal as the first part of multibillion-dollar effort to make one of the largest fleets in the world more environmentally friendly.
Of its 230,000 vehicles, 190,000 mail trucks make deliveries six to seven days a week, according to USPS. The current gas-guzzling trucks were made between 1987 and 1994 and do not have air conditioning or modern safety features.
The vehicles are also expensive to maintain. A 2020 audit found the USPS spends $5,000 per vehicle on annual upkeep costs, Reuters reported.
The new vehicles – which are slated to start hitting delivery routes in late 2023 – will be a mix of electric and gasoline powered, but the USPS said the internal combustion versions could be retrofitted later as battery electric vehicles.
Besides more space to better accommodate higher package volumes, the new vehicles will have heating, air conditioning, improved ergonomics and safety technology, such as air bags and 360-degree cameras.
The plan to update its delivery fleet is part of a broader undertaking by USPS to become the "preferred delivery service provider for the American public," according to USPS chief executive officer and Postmaster General Louis DeJoy.
"Our fleet modernization also reflects the Postal Service's commitment to a more environmentally sustainable mix of vehicles. Because we operate one of the largest civilian government fleets in the world, we are committed to pursuing near-term and long-term opportunities to reduce our impact on the environment," DeJoy said.
Oshkosh Defense, known for manufacturing military vehicles, was selected over Karsan, a Turkish light commercial vehicle maker; Morgan Olson, an aluminum vehicle manufacturer that planned to make a hybrid gas-electric truck; and Workhorse Group, an electric truck company.
Electric vehicle advocates are criticizing USPS, saying it falls short of President Joe Biden's goal to electrify the federal government's 650,000-car fleet.
_____
Source: Equities News