Source: Internal Revenue Service
WASHINGTON (Reuters) – The U.S. government is moving its tax filing day from April 15 to July 15, Treasury Secretary Steve Mnuchin said on Friday amid the coronavirus crisis afflicting the country.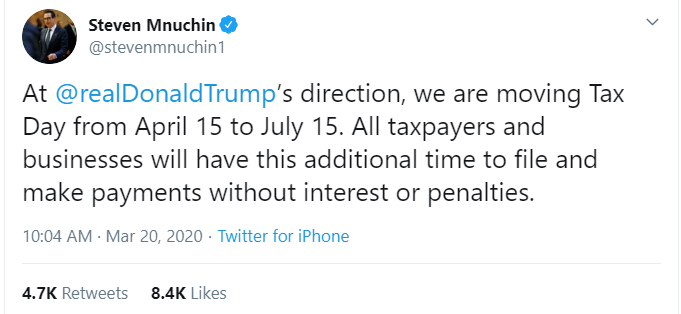 Source: Twitter/@stevenmnuchin1
"All taxpayers and businesses will have this additional time to file and make payments without interest and penalties," Mnuchin said in a Twitter post. He encouraged all taxpayers who may have refunds to file now.
_____
Source: Reuters