U.S. Bancorp's U.S. Bank Introduces Simple Loan Offer
Alex Hamilton Follow |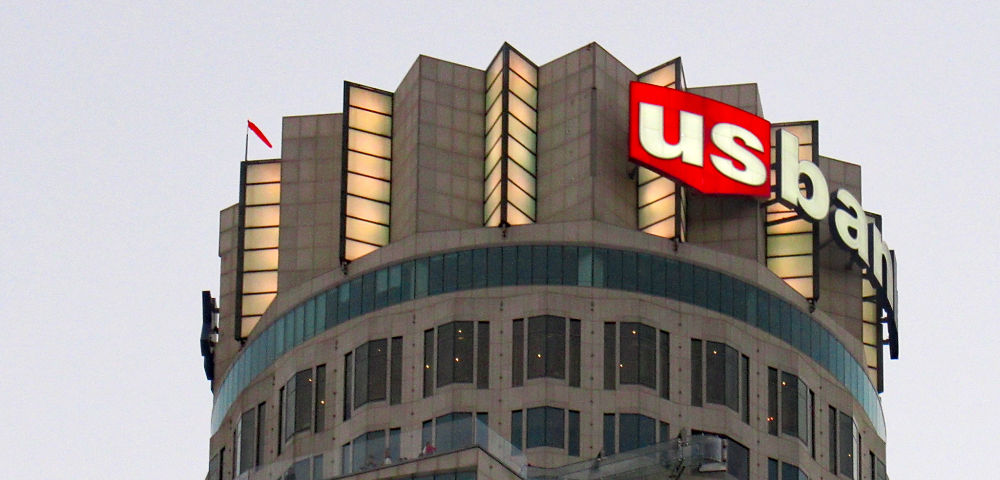 Image via Ron Gilbert/Flickr CC
U.S. Bancorp's (USB) U.S. Bank is introducing Simple Loan, according to a release on September 10. The bank will offer small-dollar loans through a digital process for depositors of the bank. The company's offer is for small loans, often a few hundred dollars, on a short-term basis.
The product will be able to compete with other lenders, including fintech companies, that offer smaller loans to consumers.
The bank's executives spent weeks talking and demonstrating the need of Simple Loan to regulators. U.S. Bank is the first major bank in the nation to offer small-dollar loans that require repayment over the short-term.
Loan terms will be $12 for every $100 loaned when the borrower sets up autopay to the bank with their existing savings or checking account. Normal repayment methods, such as bringing cash to the bank or writing a check will have a rate of $15 for every $100 loaned.
Simple Loan's program was in the pilot phase since late 2016 and went into early 2017 before customers were invited to provide their feedback. Customers that had unexpected expenses or a gap in their cash flow were most likely to use the loans.
Banks have been reluctant to offer short-term loans due to the amount of paperwork and processing required. U.S. Bank is streamlining the process using digital banking and assets. Inside-banking processes will also help support Simple Loans.
Borrowers will be required to have a credit history, and the product will not be promoted broadly. The lender plans to provide loans only to existing depositors to keep expenses down as they continue to streamline the loan process.
Checking account customers will face no hidden fees and can apply for loans of $100 to $1,000.
The online banking solution will take minutes from start to finish, and loans are only available through the bank's mobile app and online banking.
U.S. Bancorp's stock is up over 1.6% in the last 30-day period between August 17 and September 17. The lender has made several big announcements over the period, announcing that they purchased Electronic Financial Systems, a fintech company for an undisclosed amount.
The acquisition is aligned with the company's Elavon eCommerce offerings and will help U.S. Bank integrate payment options into the software that their customers already use. USB's second-quarter earnings were positive, posting revenue of $5.64 billion, up 3.5% from the same period a year prior.
The company's total loans were $278.6 billion, up 1.1% year-over-year.
Simple Loans are expected to help the company secure higher loan income.
DISCLOSURE: The author does not have any stake in the listed equities

---
The views and opinions expressed in this article are those of the authors, and do not necessarily represent the views of equities.com. Readers should not consider statements made by the author as formal recommendations and should consult their financial advisor before making any investment decisions. To read our full disclosure, please go to: http://www.equities.com/disclaimer.
Market Movers
Sponsored Financial Content