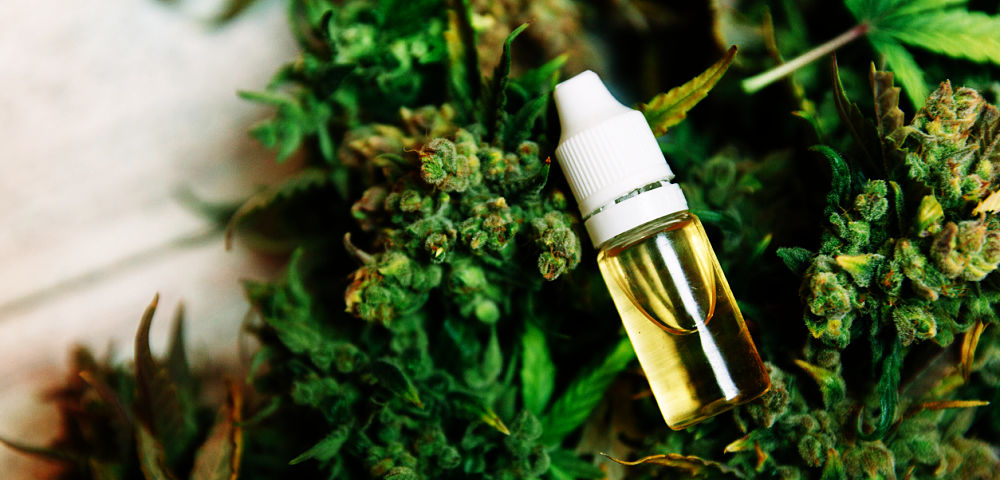 Off the heels of a great July for corporate developments, Invictus MD Strategies GENE:CA IVITF isn't showing any signs of slowing in August. In fact, thanks to a solid financing, the company is expediting the construction of its massive cannabis cultivation facilities in western Canada. Dovetailed perfectly with the receipt of an expanded production license from Health Canada, Invictus and its subsidiaries are holding a steady course to position Invictus as a dominant player in the legal cannabis industry.
Today, the company added to the series of milestones with the announcement that its wholly-owned subsidiary, Acreage Pharms Ltd. ("Acreage Pharms"), has signed a Purchase Order ("PO") with Alberta Gaming, Liquor and Cannabis ("AGLC") to supply the province with a selection of premium cannabis products for the upcoming adult recreational market. The agreement includes an initial one-year term, with two one-year renewal options.
Judging by an upgrade at OTC Markets and the retention of a media company, Invictus looks ready to tell the investment world about its accomplishments and future milestones.
Cash for Expansion
Historically, traditional financing has not been easy to come by for cannabis companies. At best, companies have been forced to turn to dilutive bought-deal offerings to fund advancements. When industry giant Aurora Cannabis ACB:CA inked a $250 million debt deal with the Bank of Montreal BMO:CA in June, it was the biggest debt facility for a cannabis company ever and perhaps signaled a shift in financing for solid companies in the sector.
This month, Invictus, which holds two sales licenses under Canada's Access to Cannabis for Medical Purposes Regulations (ACMPR), signed a commitment letter with ATB Financial on a $25.5 million debt financing arrangement with an interest rate at prime plus 2% per annum. The company plans to use the financing to accelerate Phase 3 and Phase 4 expansions at its Acreage Pharms Ltd. facility in west-central Alberta.
Through its subsidiaries, Invictus already has 56,000 square feet of indoor, environmentally controlled grow space online with expectations for that figure to double soon and reach one million square feet by the end of 2019. Underway with more than $3 million invested so far, the Phase 3 expansion at the Acreage Pharms facility will add 90,000 square feet of production space. Completion of Phase 3 is scheduled for January 2019.
Phase 4 is slated for completion in mid-2019.
Invictus CEO Dan Kriznic summarized the financing best in saying, "Utilizing traditional debt financing combined with equity is key to minimizing dilution to our shareholders at the lowest cost of capital possible."
With 96.6 million shares outstanding, Invictus has one of the more attractive share structures for cannabis companies. With the support of ATB Financial, the company should be able to maintain an efficient cap structure, even while quickly growing its cultivation and manufacturing footprint.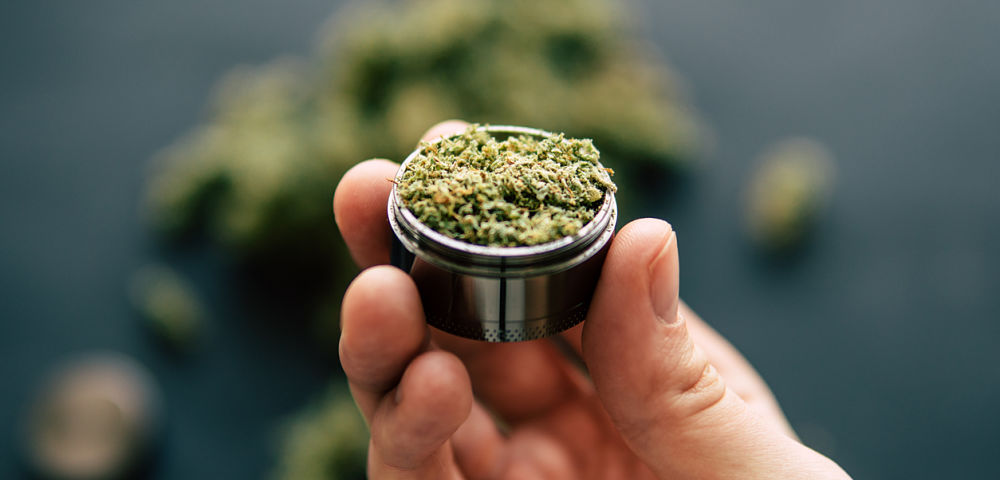 New Oil Extraction License
Acreage Pharms also received good news this month from Health Canada that the agency amended Acreage Pharms' license under the AMCPR to include production of bottled cannabis oil and cannabis resin. At its facilities, Acreage Pharms can produce the highest quality cannabis oils found anywhere in the world via its closed-loop carbon dioxide extraction process. Fully customizable, this is the same CO2 process used by leading companies to extract a litany of oils, including vanilla, coffee, Omega-3, hop-oil (for beer), fragrances and many more.
In addition to producing higher quality cannabis oil compared to other technologies today, the process is safer in that it doesn't use flammable solvents, excludes use of any petroleum products (so it's non-toxic and non-carcinogenic) and is far more eco-friendly with zero carbon emissions.
The technology uses different temperatures and pressures to customize the extraction process. To that point, Acreage Pharms can dial-in to specific CBD and THC levels to meet diverse customer demands.
The multitude of benefits of cannabis and its components have long been theorized but met with staunch opposition by many in the medical community because of the lack of clinical trials. In June, the U.S. FDA stuck a pin in anti-cannabis theories by approving GW Pharma's GWPH Epidiolex (cannabidiol/CBD) for the treatment of two rare and serious forms of epilepsy. It also directly juxtaposes the scheduling of cannabis as a Schedule I drug alongside heroin, with a definition stating it has no medical uses.
With Canada legalizing both medical and adult use of cannabis, 30 U.S. states legalizing medical cannabis and nine U.S. states and the District of Columbia allowing recreational use of the plant, work in the clinic evaluation of the merits of CBD should start to uptick dramatically.
"Research shows CBD products are increasing in popularity, but the market is still unknown," said Kriznic in a news release on the amended license. "We need to be able to adjust our product offerings as the market evolves over time."
It is indeed difficult putting an exact figure to the size of the industry, but it is well known that explosive growth is going on in the cannabis oil space. One reason is that cannabis oils typically have more relaxed regulations compared to flowers because not every jurisdiction that has legalized cannabis has included smoking the buds. Furthermore, CBD is used nearly exclusively for medicinal purposes, as it is part of the cannabis plant that doesn't get a person "high," like THC does.
According to Marijuana Business Daily, Canada's cannabis oil exports surged by 300% in 2017, with expectations that this is just the beginning of the breakout. That said, the time is ripe for Acreage Pharms to capture some of the swelling market.
Let the People Know
Being a Canadian firm, it's harder for Invictus to get the attention of U.S. and international investors. In a bid to remedy this and get in front of a more diverse trading audience, the company moved up to OTCQX Best Market, the highest tier that OTC Markets has to offer. OTCQX is reserved for established, investor-focused U.S. and international companies and has listing requirements similar to that of NASDAQ's Capital Markets.
The listing on the OTCQX will give investors a transparent view of Invictus as well as easy access to regulated U.S. broker-dealers.
Invictus is not pulling any punches when it comes to branding, marketing and working to build shareholder value. Legendary rocker and KISS frontman, Gene Simmons, is already on board as Chief Evangelist Officer to help drive the corporate vision of Invictus, and marketing firm Authentic Brands Group (ABG) was recently retained to help establish a market presence. Now, Invictus is showing its determination to improve its exposure and information flow to the investment community, engaging Tycona Media to provide comprehensive investor relations services including dissemination of corporate information to a network of brokerage firms, financial institutions, and private investors.
In July, it was Invictus acquiring more acreage for expansion, penning a cannabis supply agreement with the province of British Columbia and adding ABG to the team. Halfway through August, the company continues to show its commitment to pursue success in the cannabis industry through every component of its business model.
---
In the interest of full disclosure, we call the reader's attention to the fact that Equities.com, Inc. is compensated by the companies profiled in the Spotlight Companies section. The purpose of these profiles is to provide awareness of these companies to investors in the micro, small-cap and growth equity community and should not in any way be considered as a recommendation to buy, sell or hold these securities. Equities.com is not a registered broker dealer, investment advisor, financial analyst, investment banker or other investment professional. We are a publisher of original and third party news and information. All profiles are based on information that is available to the public. The information contained herein should not be considered to be complete and is not guaranteed by Equities.com to be free from misstatement or errors. The views expressed are our own and not intended to be the basis for any investment decision. Readers are reminded to do their own due diligence when researching any companies mentioned on this website. Always bear in mind that investing in early-stage companies is risky and you are encouraged to only invest an amount that you can afford to lose completely without any change in your lifestyle. Equities has been compensated with cash, common shares and/or warrants for market awareness services provided.