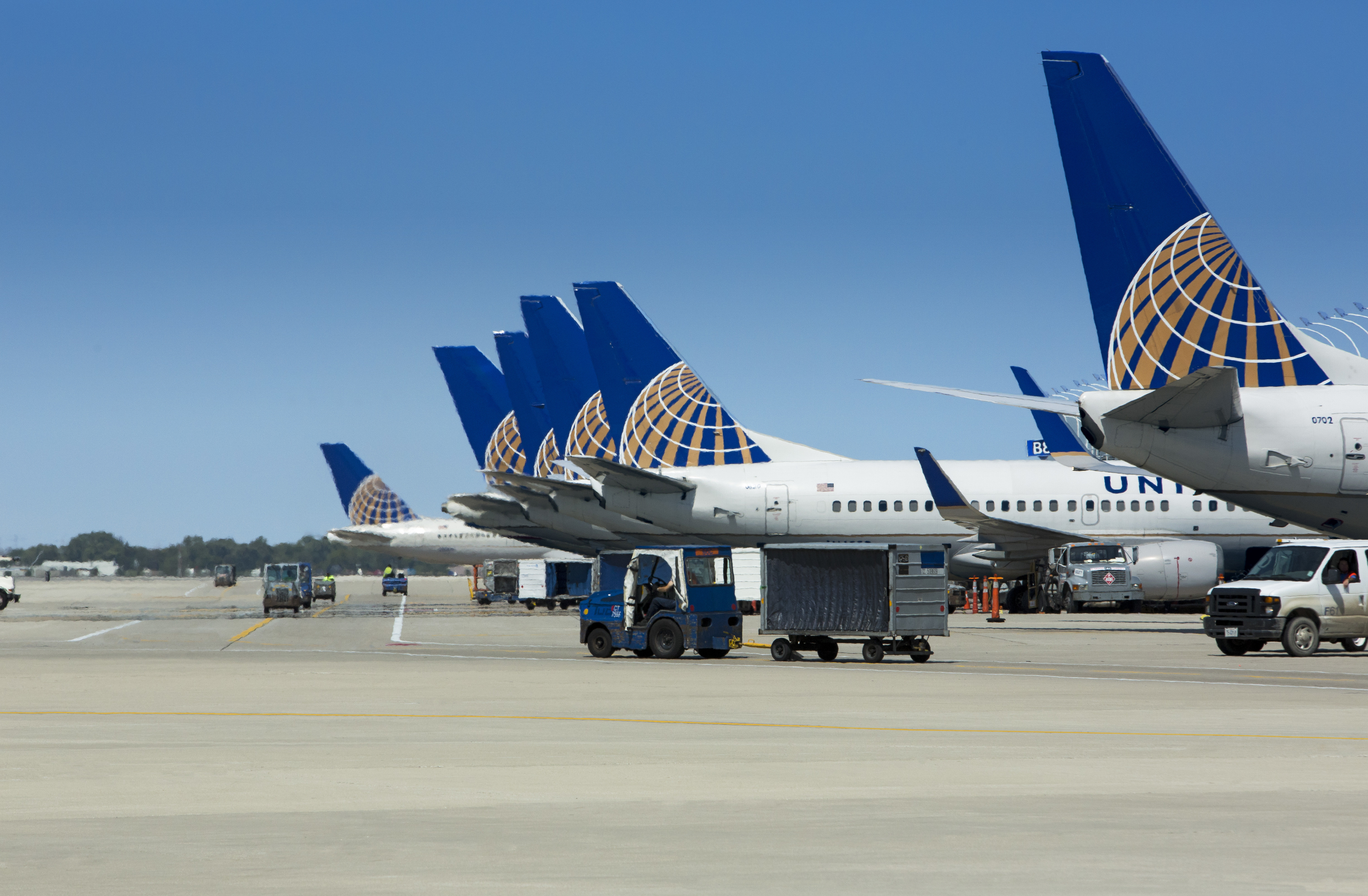 Image source: United Airlines
As COVID-19 pandemic-related travel restrictions and concerns about contracting the virus continue, United Airlines posted its fourth consecutive quarterly loss and said it expects sales to continue to struggle in the first quarter of 2021.
In its earnings report released Wednesday, the Chicago-based carrier reported an adjusted net loss of $2.1 billion for the final three months of 2020 and $7.7 billion for the full year.
The fourth-quarter loss of $7.00 per share was below Wall Street analysts' projections of a loss of $6.60 per share.
United's reported fourth-quarter total operating revenue was $3.4 billion, down 69% from the final quarter of 2019. Notably, the airline drew attention to comparisons to the time before coronavirus, with several references to 2019's financial performance.
Calling the pandemic "the most disruptive crisis in aviation history," the second-largest airline in the U.S. said it burned through an average of $33 million in cash each day during the quarter even as it worked to shore up finances through cost cutting measures like layoffs and fewer flights.
"Aggressively managing the challenges of 2020 depended on our innovation and fast-paced decision making. But, the truth is that COVID-19 has changed United Airlines forever," the carrier's chief executive officer, Scott Kirby, said in an earnings release.
For the first quarter of 2021, United expects revenue to be down 65% to 70%, compared with the same period of 2019, while ridership will be down at least 51%. Looking ahead, United said it has identified $1.4 billion in permanent cost cuts, getting it more than halfway to its goal of $2 billion.
Kirby believes 2021 will be "a transition year that's focused on preparing for a recovery." Those preparations include plans to slash $2 billion in annual costs, as well as heavy maintenance on planes, work that Kirby said is "essential to recovery when demand returns."
United said it doesn't expect to surpass its pre-pandemic margins until 2023. While "an accelerated" distribution of a vaccine could help the airline industry improve, United doesn't anticipate any impact to its first quarter revenue outlook.
In an interview on CNBC's "Squawk Box," Kirby said, "Until we can put as a society coronavirus in the rearview mirror, it's going to be a tough environment for aviation for everyone who's involved in travel, tourism and leisure."
United of course isn't the only major airline affected by the coronavirus crisis.
Last week, Delta posted its first annual loss in more than a decade. After calling 2020 "the toughest in Delta's history," Chief Executive Officer Ed Bastian remained optimistic 2021 would be a period of recovery for the Atlanta-based airline.
_____
Source: Equities News