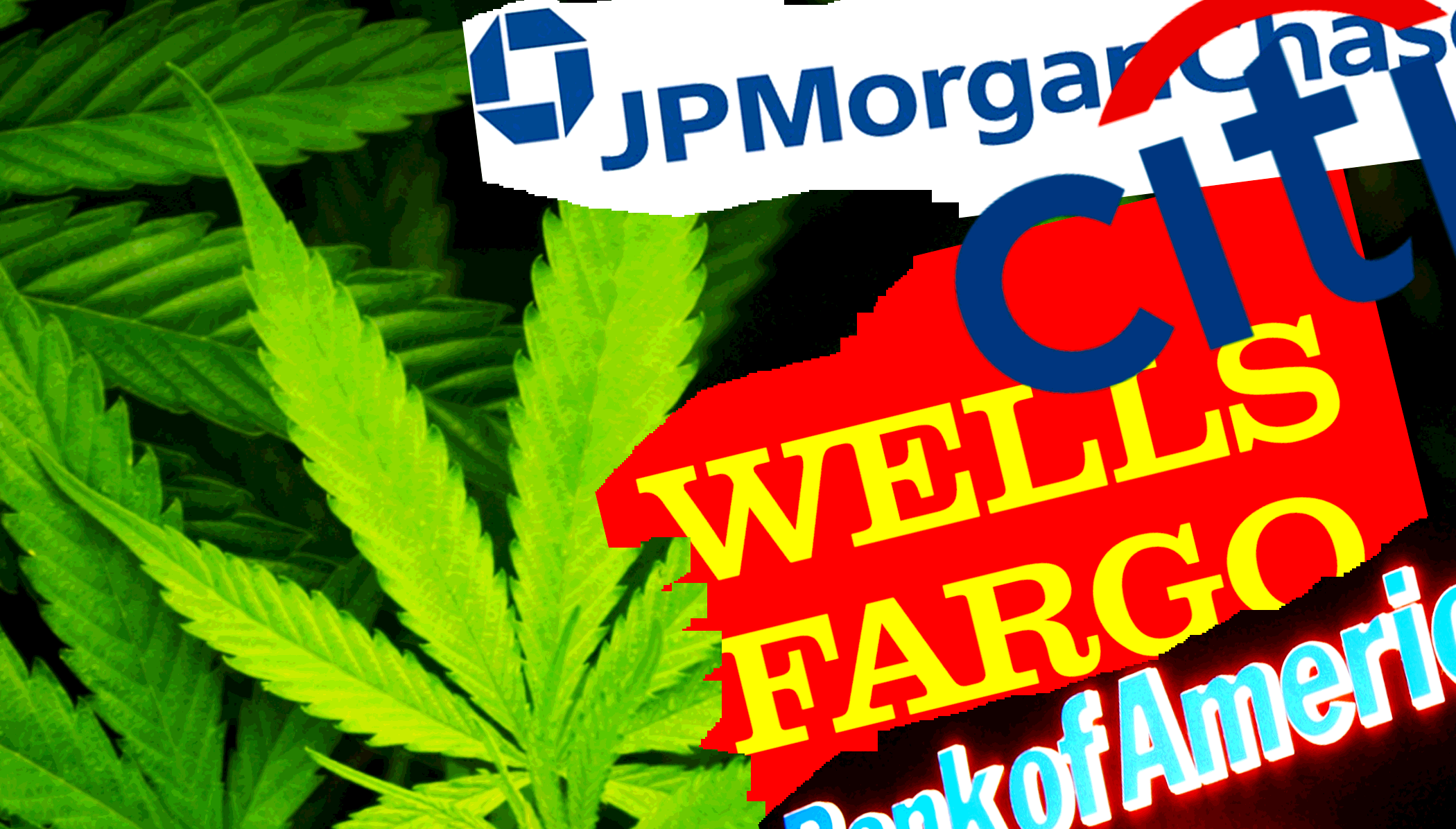 Because the cannabis industry in the United States is still technically illegal on the federal level, many banks are hesitant to accept or handle the money that is involved in this "high-risk" trade. This creates some complex problems for companies which are operating completely within regulatory guidelines; because marijuana-related businesses (MRBs) are forced to run cash-only businesses, this makes them huge targets for crime and creates frustrating, and often confusing, accounting hurdles to jump.
To get around the strict banking laws and avoid having hundreds of thousands of dollars on-site, marijuana payment solutions are on the rise. These type of payment processors – which are third party companies who possess deep knowledge and experience with regulatory agencies like the Financial Crimes Enforcement Network (FinCEN), the Bank Secrecy Act (BSA), the Department of Justice (DOJ), the Controlled Substances Act (CSA) and the Cole Amendment as they apply to different financial institutions – are completely legal and safe.
To understand more clearly, most non-high-risk businesses have their own merchant accounts. When their customers walk through the door and make a purchase, these businesses can process a payment directly through their own account and be done with it. For MRBs who are not allowed to have their own merchant account at a bank, utilizing a third-party payment processor bypassing that step by allowing the MRB to use the processor's merchant account to secure their non-cash transactions.
Below, four successful payment processor executives offer us insight into the current state of payment processing and banking in the cannabis industry, as well as predictions of five years from now:
"Not much has moved in terms of payment processing for the cannabis industry. SinglePoint does currently offer processing to cannabis merchants through some of our partnerships and hopes that in the next five years, banks will be more open and SinglePoint can start providing more of its offerings to enable mobile payments and other options that would make it easier for customers and merchants to transact. We believe in five years' time these things will happen and SinglePoint will be in a prime position to offer these services.
— Wil Ralston, President of SinglePoint (OTCQB: SING), a publicly-traded cannabis and technology holding company specializing in acquisitions of small to mid-sized companies with an emphasis on mobile technologies and emerging markets.
"There is no actual legal impediment for US financial institutions to provide compliant, sustainable business checking accounts or MasterCard/Visa merchant services to 'marijuana-related businesses' (MRBs), including state licensees and those who provide goods and services to them. Contrary to public and industry conventional wisdom, short of federal de-scheduling of marijuana as a Schedule 1 narcotic, the obstacles are neither legal nor political, but are instead politely best described as 'reputational'. In the context of a prevailing 'mainstream conservative' perspective, the branded networks (MC/Visa/Amex) and banks perceive the industry as fundamentally disreputable and shady, and therefore oppose providing financial services to it as a matter of internal policy. However, over the past year, and the last six months in particular, 'mainstream conservative' perspective has begun to look more favorably upon the hemp and medicinal cannabis sectors, and banking industry culture is evolving towards considerations of opportunity and away from pretexts of perceived risk. Mid-sized institutions are now giving more serious consideration to jumping into at least some industry sectors, however there remains widespread hesitancy to be the 'first to take the plunge'. Once one or a few commit (as we believe some will by year's end), and if they prove successful and unscathed after a quarter or two, we'll see a 'tsunami' of others following suit."
— Nathaniel Gurien, CEO of FINCANN, a pioneering network of cannabis-friendly financial institutions can service all segments of the multi-billion dollar cannabis industry. They currently have sufficient infrastructure in place to open compliant, transparent, 'bulletproof' accounts for several thousand companies bundled with multiple options for merchant credit card processing.
"The cannabis industry, like other high-risk industries, is straddled with regulations about how payments can be processed for their goods and services. Payment processing solutions like Zodaka are now giving customers and businesses operating in these high-risk industries easier and more secure options for conducting business that make these regulations less burdensome. In the near future, I predict that Zodaka and companies like it will be the faces of safe and reliable cannabis payment."
— Jordan Friedman, CEO of The Zodaka Payment Platform, the safest, most reliable high risk payment system on the market. Via their cutting-edge platform, Zodaka is able to provide 100% domestic payment processing without reserves, chargebacks, high fees or risk of shutdown.
"Even though Attorney General Sessions has taken a hostile stance against the legal cannabis industry, the fact that Treasury Secretary Mnuchin has indicated that finding a way for cannabis businesses to legally bank is a top priority and that FinCEN has not changed their guidance to financial institutions who want to do business with cannabis companies shows the federal government understands the benefits of allowing cannabis businesses equal access to financial institutions. Not only is it good for economic reasons, but it also allows regulators a much easier way to determine which businesses are operating by the book and take action against those that aren't."
— Arnaud Dumas de Rauly, Co-Founder & Co-CEO of The Blinc Group, a distribution-centric vapor and cannabis business incubator. The group delivers full cycle support to start-ups and entrepreneurs through tailored branding, marketing, sales, and engagement programs rooted in data and proprietary research, while also positioning member companies as thought leaders and scaling through large distribution channels.