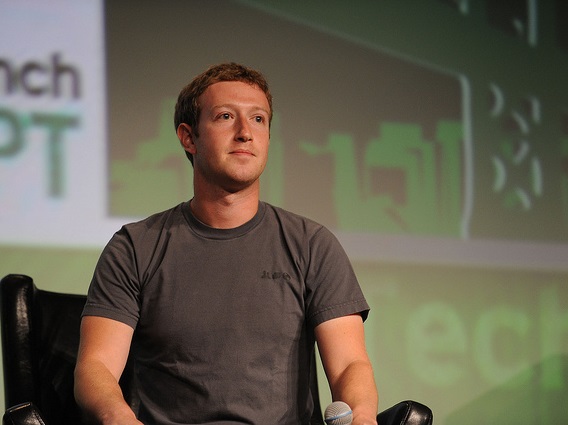 Facebook (FB) CEO Mark Zuckerberg surely had some accomplishments to stand on as he stood before the company's shareholders in a Millbrae, California hotel on Tuesday afternoon.
For instance, last year, the company made no money from mobile advertising, whereas it now makes 30 percent of all ad revenue from mobile. Essentially, the Facebook has made a rapid transition from a desktop-based company to a mobile-based company, as mobile users have eclipsed desktop users of the company's 1.1 billion strong social media site.
He also clarified the company's strategy by dividing it into three parts. First, to build great mobile apps and experiences; second, to integrate the platform into as many apps as possible; third, to bring in the revenue that will allow the company to continue to innovate.
Certainly, a look at the company's acquisitions over the last year will confirm that this strategy is at least being followed. Facebook has bought a number of companies that have developed interesting software such as facial recognition, or that have top-tier talent in terms of mobile programming, such as the semi-mysterious Mountain View, California startup Osmeta. The shrewder of these moves will allow the company to hit all three of its stated objectives at once.
Still, Zuckerberg was more apologetic about the rather underwhelming release of Facebook Home, the company's Android-based app that reorients a user's entire smart phone experience around the Facebook homepage, when he said that the product was really still in development. He maintained that "nobody is going to get it right the first time" when attempting to build the first iteration of Facebook for mobile from scratch.
The CEO also defended his company in the wake of the NSA PRISM scandal that has been the main story in the media over the last few days, saying that Facebook had not been asked to divulge any of the information that Verizon (VZ) had been.
But the question and answer session revealed the concerns of investors rather forcefully. At the time of the company's debut, it was the very first to enter the market valued at over $100 billion. But after a messy IPO which itself hurt investors, Facebook has never managed to trade at its $38 per share price, and the stock is down some 37 percent in the interim.
Zuckerberg tried to reassure his audience by expressing his own concerns about the stock's performance. He also told investors that the company was sticking to a long-term strategy by which it was "building a network that is the most valuable in the world."
Shares were down by 1.23 percent at the close, to $24.03, and bumped up ever so slightly in late trading. Wednesday should give a better indication as to whether Zuckerberg was convincing enough.
[Image via Flickr]
DISCLOSURE: The views and opinions expressed in this article are those of the authors, and do not represent the views of equities.com. Readers should not consider statements made by the author as formal recommendations and should consult their financial advisor before making any investment decisions. To read our full disclosure, please go to: http://www.equities.com/disclaimer