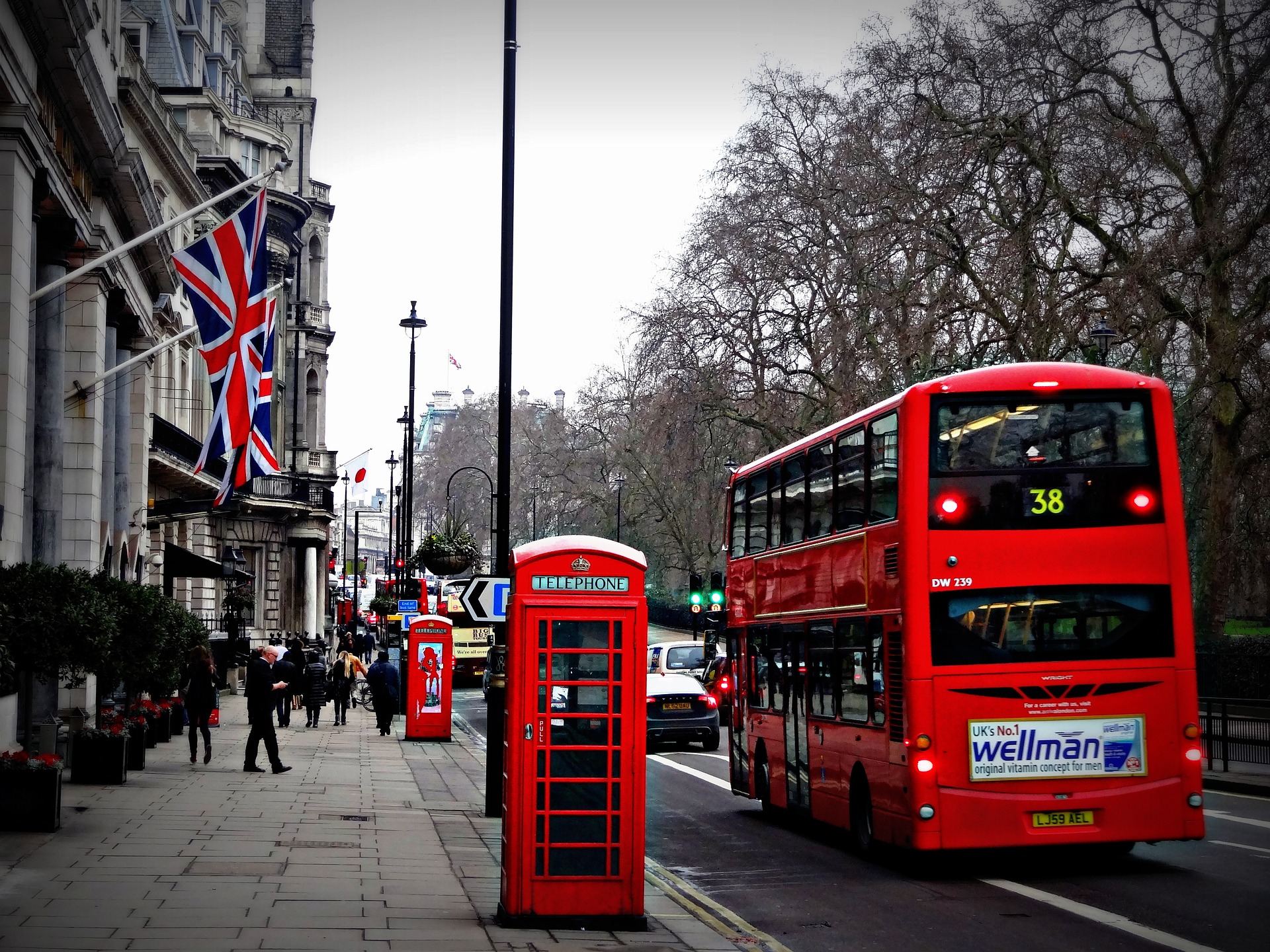 Image source: Paulohabreuf / Pixabay
The United Kingdom's economy ended 2020 stronger than previously thought but still suffered one of its biggest declines in output in more than three centuries, according to newly-revised official data.
In updated figures released Wednesday, the Office for National Statistics (ONS) reported that the British economy contracted by 19.5% during the second quarter, the first full quarter of mandated COVID-19 lockdowns, worse than the 19% initial estimate.
The economy rebounded by 16.9% in the third quarter and 1.3% during the fourth quarters, however, better than the previous forecasts of 16.1% and 1%, respectively.
Overall, the economy ended 2020 9.8% smaller, slightly better than the agency's previous estimate of 9.9% shrinkage. As a whole, the UK's economy remained 7.3% smaller than before the coronavirus outbreak, in inflation-adjusted terms, marking the second biggest drop among the eight major economies listed by the ONS.
ONS figures also revealed that households put away more money into savings accounts. The savings rate increased from 14.3% in the third quarter to 16.1% in the fourth quarter. For the year, it hit a record high of 16.3%, compared with 6.8% in 2019.
Despite the revisions, last year's contraction was the deepest in over 300 years.
Since the ONS first began measuring GDP after World War II, output has never previously dropped more than 4.1% in a year. Bank of England's records go back centuries and show 2020's decline was the largest since 1709, when a cold spell caused a 13% drop in what was then a primarily agricultural economy.
In addition to experiencing its biggest economic crash in hundreds of years, the UK's death toll of 126,000 virus-related fatalities is among the highest in the world.
The nation has implemented an ambitious vaccine program, providing an initial dose so far to over 30 million people, or nearly 35% of its population. The UK aims to offer a first dose of the vaccine to every adult by the end of July.
The country is also seeing a decline in coronavirus infections, with new cases running at around 5,000 per day against a peak of nearly 70,000 daily in early January.
British Prime Minister Boris Johnson unveiled a plan in February that calls for a gradual lifting of most major COVID-19-related restrictions by June as long certain conditions are met.
He cautioned that each phase of the plan is contingent on vaccinations continuing, hospitalization numbers not surging and no additional variants of the virus emerging.
For 2021, the Bank of England forecasts growth of 5%, saying the country's rapid vaccine rollout, along with pent-up household savings, will help fuel recovery once restrictions are eased, according to Reuters.
_____
Source: Equities News