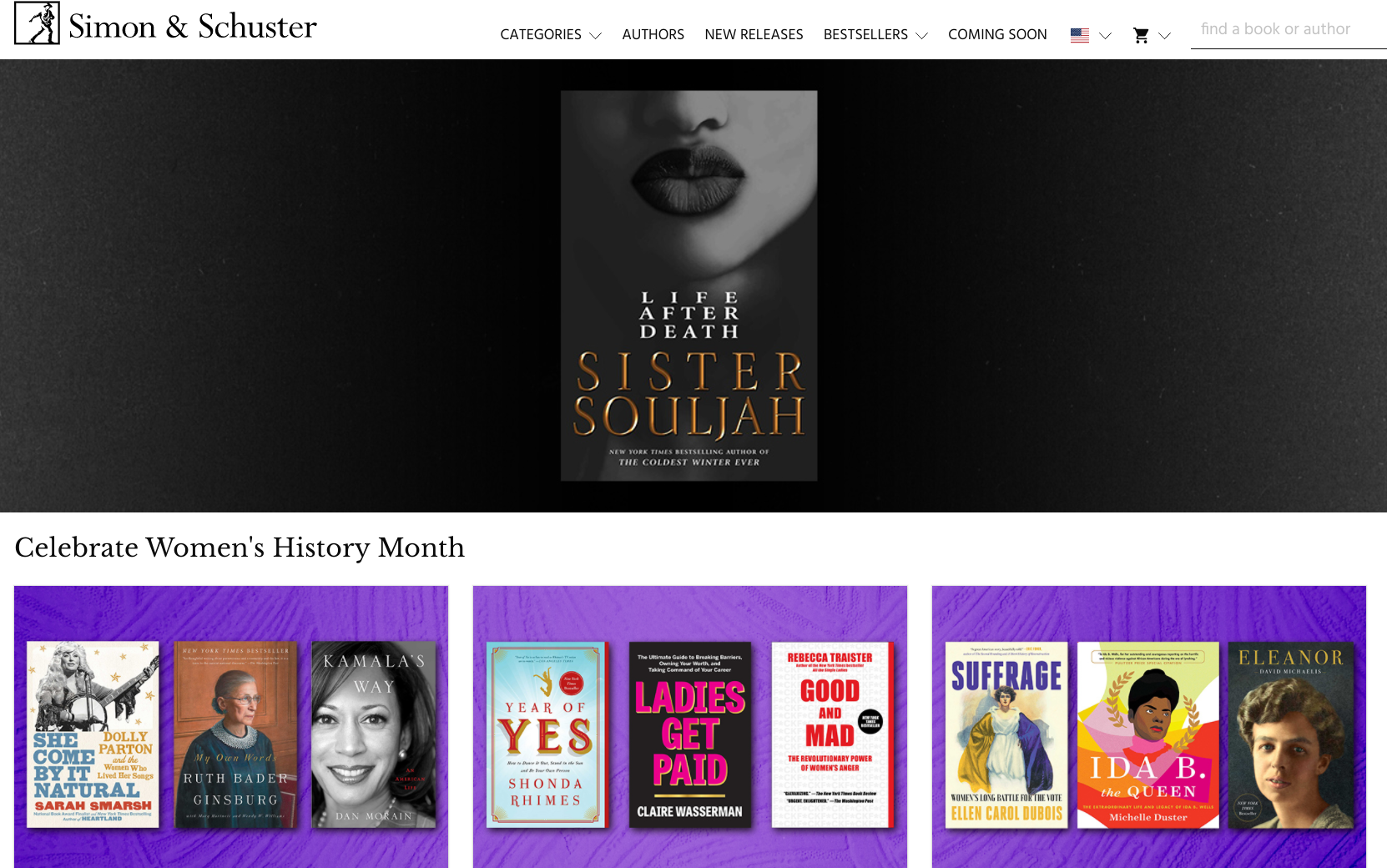 Image source: Simon & Schuster
The UK's Competition and Markets Authority is investigating the extent to which Penguin Random House LLC's proposed $2.18 billion acquisition of Simon & Schuster could damage the book publishing industry.
The CMA said Monday it is examining whether or not the deal, making Penguin Random House the world's biggest book publisher, would result in a "substantial lessening of competition within any market or markets in the United Kingdom for goods or services."
In November 2020, Penguin Random House's parent company, German media group Bertelsmann, outbid Rupert Murdoch's News Corp (Nasdaq: NWSA ) to acquire Simon & Schuster from ViacomCBS Inc (Nasdaq: VIAC ). The move came less than a year after Bertelsmann took full control of Penguin Random House from Pearson, with whom it had shared ownership since the 2013 merger of their respective publishing groups, Random House and PenguinGroup.
On Monday, a Bertelsmann spokesperson told Reuters it expects regulatory approvals to close during 2021 and a representative for Penguin Random House said it is working with the CMA in its review.
Robert Thomson, chief executive officer of News Corp – which owns publishing company HarperCollins – has criticized the deal, saying Bertelsmann was "buying market dominance as a book behemoth" and that it had an "anti-market logic."
In response, Bertelsmann Chief Executive Thomas Rabe has said the merged entity would have a US market share of less than 20%, making the transaction "approvable."
Penguin Random House is the world's largest consumer book publisher and has a roster of best-selling authors that includes Danielle Steele, John Grisham and Dan Brown. It publishes about 15,000 new titles annually and sells over 600 million books a year, according to Reuters.
Simon & Schuster publishes over 2,400 titles per year, according to The New York Times, including notably including Mary L. Trump's 2020 memoir, Too Much and Never Enough, which sold more than 1.35 million copies in its first week on the market.
Several writing groups in the US, including the Authors Guild and National Writers Union, have expressed concern over the proposed takeover.
The Guild said the deal would mean fewer bidders competing for manuscripts and lower pay for authors and has urged the US Department of Justice to challenge it, as well as refuse to allow further consolidation in the US publishing industry.
The Guild also warned that the companies' merger would bring "well more than half of key US book markets under the control of a single corporation," which could potentially pose a threat to "freedom of speech and democracy in the United States."
_____
Source: Equities News