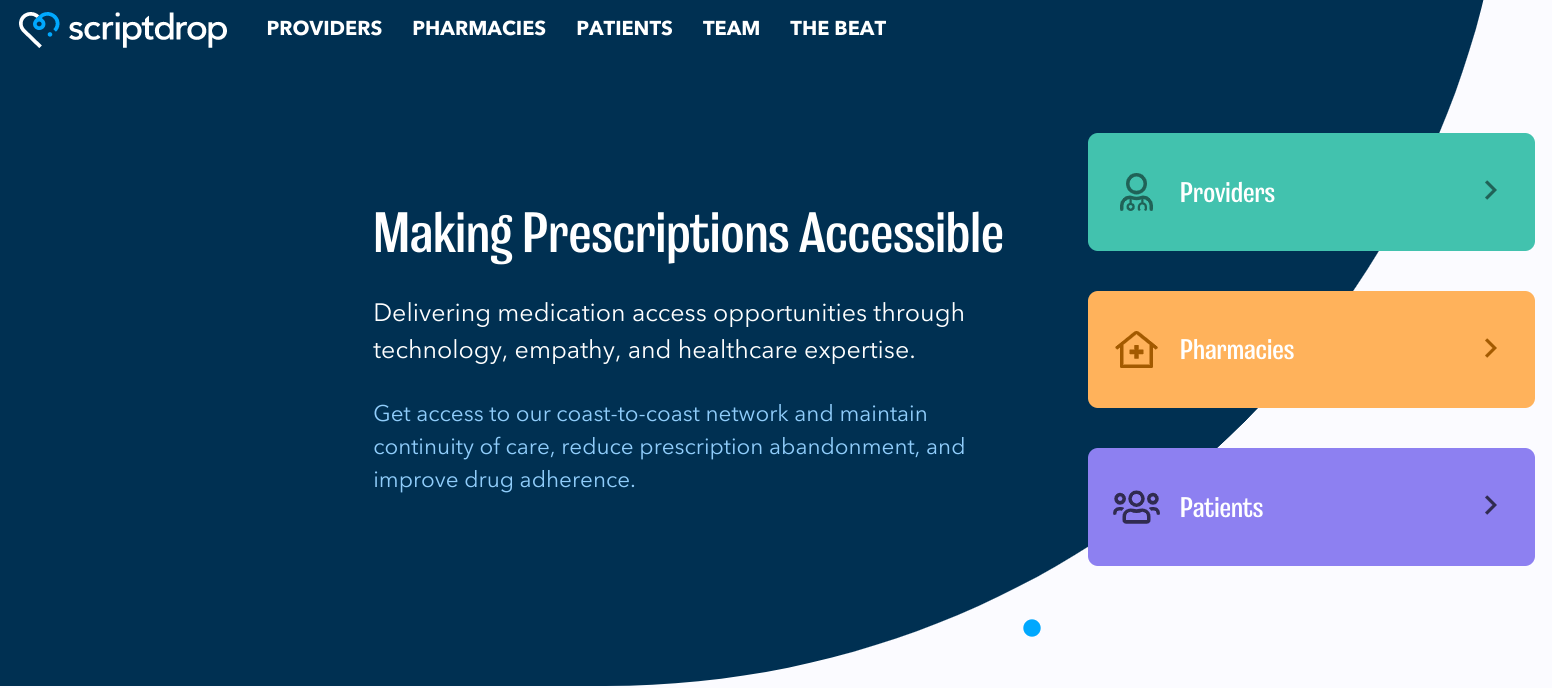 Image: Screenshot, March 25, 2021. Source: ScriptDrop.co
Uber Technologies Inc (NYSE: UBER ) is partnering with e-prescription startup ScriptDrop in a deal to expand the ride-share platform's prescription drug delivery service from a handful of cities to dozens of US states.
Under the partnership announced Wednesday, Uber's hundreds of thousands of drivers will be accessible to pharmacies using ScriptDrop. In exchange, ScriptDrop, a third-party tech platform that connects patients and pharmacies with couriers, will pay Uber for the cost of each delivery.
In a statement, ScriptDrop chief executive officer Amanda Epp said, "This past year has shown us now more than ever that pharmacies need more effective ways to get patients the prescriptions they need."
"Being able to combine ScriptDrop's integrated interface with Uber's technology means that pharmacies of all sizes will be better equipped to improve prescription adherence and serve the most vulnerable of their communities," she said.
The delivery program will be available at pharmacies in 37 states across the US, with plans for expansion in the coming months, according to the announcement.
The agreement marks Uber's second foray into prescription delivery. In August 2020, it partnered with NimbleRx to deliver medication in the Seattle and Dallas metropolitan areas. The service has since expanded to Austin, Houston and New York City.

Columbus, Ohio-based ScriptDrop reported a 363% increase in delivery volume from February to April last year, while revenue tripled between October 2019 and October 2020. ScriptDrop announced a $15 million funding round in October to drive growth, bringing its total funding to $27 million since its 2017 launch.
Over the past year, the COVID-19 pandemic has fueled an increase in mail-order and courier-based prescription deliveries as people avoided in-person trips to the pharmacy.
With growing demand for at-home prescription delivery, most major pharmacies including CVS Pharmacy and Walgreen Company, have built out their existing delivery networks to meet the needs of consumers. Earlier this month, Amazon.com Inc expanded its virtual healthcare services, after launching an online pharmacy last year.
_____
Source: Equities News