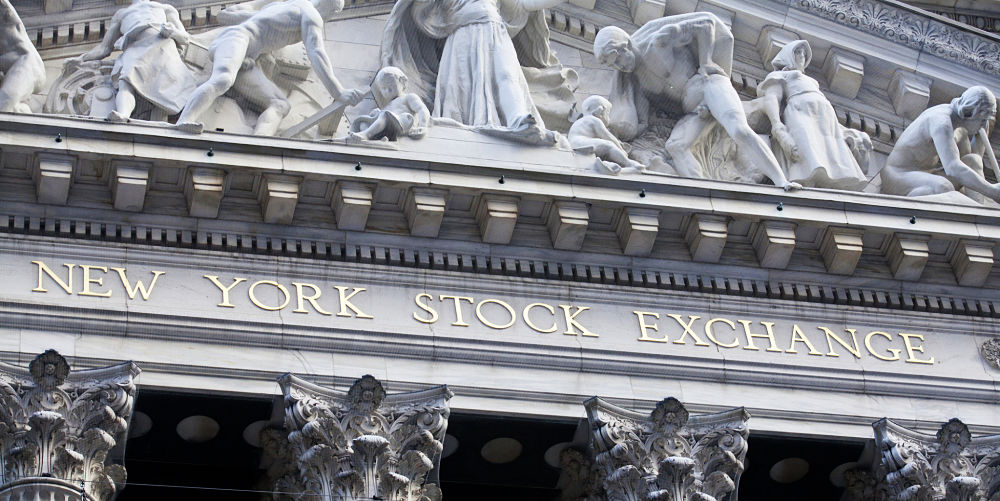 Initial public offerings, the process by which companies begin selling public shares, have expanded this year at a record pace, experts say.
So far this year, 120 companies have used IPOs to raise over $35 billion in capital on U.S. exchanges –the highest volume since 2012 and the busiest year-to-date on record. The largest offering was from AXA Equitable Holdings, spun off from its French former owner, which raised $2.7 billion. Financial technology company GreenSky and BJ's Wholesale Club were next on the list with $874 million and $638 million, respectively.
Sixty companies filed initial public offerings in the second quarter of 2018, with the amount of funding raised near an 18-year high. The second quarter was the busiest in three years.
Experts say no single industry is pushing the surge to public markets for capital. Instead, markets are seeing a combination of favorable business conditions, strong stock markets and investors' search for high-growth companies.
Web storage company Dropbox, home security firm ADT and cloud software company Pivotal Software are among those which found IPO funding, suggesting a company's age, industry or position in a market were not factors.
This year has signaled a substantial rebound from 2016, when many experts considered the IPO markets dead. The trend is expected to continue through the rest of the year.
"Our global IPO pipeline is stronger now than it's been since the financial crisis," Evan Damast of Morgan Stanley told the Wall Street Journal.