Overstock.com Shares to Reach Record High by End of 2018
Michael Markowski Follow |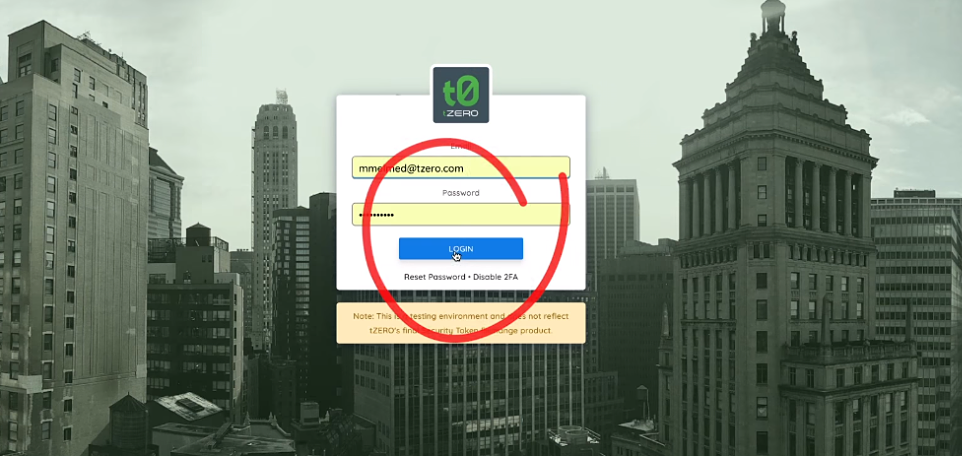 Overstock.com's (OSTK) share price has the potential to significantly outperform the market in the foreseeable future. Since it owns 80% of tZERO, Overstock.com shares are the only publicly traded "regulated" crypto infrastructure pure play for investors.
There is desperate need by the crypto community for regulated crypto infrastructure providers. Since tZERO will soon be the first to fulfill that need, the value of the subsidiary has not yet been reflected in Overstock.com's share price. Based on my regulated crypto infrastructure sector projections tZERO could potentially increase Overstock.com's net worth from a present $175 million to $8 billion by 2025.
Besides tZERO, Overstock.com currently has two other businesses. It has an ecommerce business which generates $1.7 billion in revenue and a stock locate business that enables short sellers to more easily borrow shares to sell short. The company has mentioned in the past that its interested in selling its ecommerce business.
My prediction is that Overstock.com's releasing of information about tZERO today will be the catalyst for Overstock.com's share price to outperform the market for the foreseeable future. The information that Overstock.com will release about tZERO today pertains to its $250 million crypto securities token offering which closed on August 6, 2018. Overstock.com announced that it would release details about tZERO's offering today during its quarterly earnings conference call. The call will be held after the market's close.
Overstock.com's share price had previously reflected the company entering into the crypto transaction business. After the company announced that it was going to build a crypto security token exchange in September 2017, the share price rocketed to a new all-time high in January 2018.
The biggest reason why OSTK shares have not reflected tZERO's upside is the abysmal performance of all of the cryptocurrencies during 2018. Below are the two primary reasons that caused the liquidity and enthusiasm for crypto to temporarily dry up in 2018:
Cryptocurrency scams and crypto exchange hacks which resulted in investors losing hundreds of millions.
The SEC became proactive to regulate crypto. It announced that a majority of all cryptocurrencies are securities and that most if not all of the 193 crypto exchanges as of the end of 2017 were operating illegally.
tZERO is the solution to the lack of liquidity and integrity. My hat is off to Overstock.com's CEO Patrick Bryne. He had the vision to see the need and to build tZERO which is a crypto securities token exchange or ATS (Alternative Trading System).
The secondary reasons why Overstock.com shares have underperformed is because investors have not yet grasped the following:
Trade Commission-FREE with Tradier Brokerage
That 90% of the existing and unregulated crypto exchanges will be out of business by 2020. The result will be millions of crypto traders and investors looking for a new home.
GSR Capital and the significance of its purchasing $160 million of tokens from tZERO's just closed offering. GSR Capital is a premier global investor with an extremely high profile. They were the first and only VC to invest in Didi Chuxing's early round in 2012. Didi Chuxing, UBER's largest global competitor has since increased to a value of $50 billion. GSR would not have invested in tZERO unless it saw the spectacular upside for tZERO that I see.
The enormity of the eventual size of the crypto security tokens market. This market will rival the size of the cryptocurrency market.
The enormity of the eventual size of crypto securities tokens infrastructure sector. The infrastructure that is needed is very similar will need the REGULATED infrastructure that will be similar to infrastructure that is utilized by the existing financial markets. My projection is that the aggregate market caps of the members of the crypto security tokens infrastructure sector will be at least half of the most recent value of the brick and mortar infrastructure sector. The "NYSE", "Goldman Sachs" and "Ameritrade" of crypto must and will emerge.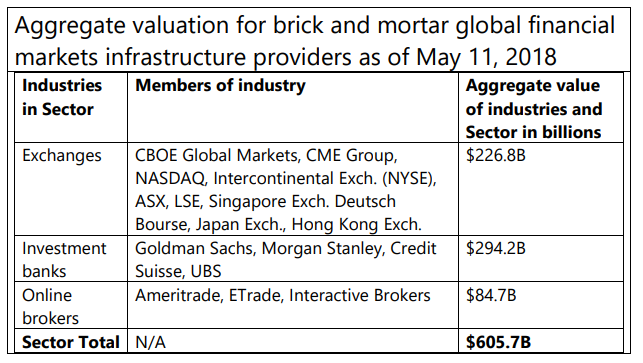 Below are the drivers for Overstock.com's share price to outperform the market:
Crypto announcements. Now that tZERO has a war chest it will be making announcements about the strategic relationships that it will be entering into and the acquisitions that it will be making.
tZERO reaching unicorn status. The announcements by tZERO about the strategic partnerships that it will be entering into and the acquisitions that it will be making will increase the valuation of tZERO to a billion or more very quickly. Since tZERO is a fully capitalized first mover my argument is that its valuation is already $1 billion. View video at bottom of page entitled "Why companies qualifying as a 'First Mover' have the potential to get to $1 billion valuations almost instantly".
A billion-dollar valuation for tZERO would increase Overstock.com's Balance Sheet by $800 million. The valuation of unicorn company, Coinbase which is a leading "cryptocurrency" exchange recently went from $1.6 billion to $8.0 billion. Coinbase presently allows their clients to trade only four of the 1,325 cryptocurrencies. They can-not legally conduct transactions for the vast majority of the rest of the cryptocurrencies since most are crypto security tokens in disguise and Coinbase is not licensed by the SEC to conduct securities transactions.
Below are the two potential announcements from tonight's conference call which could spark Overstock.com's share price to over $40 in the near future. Given that Overstock.com's share price has good technicals investors should consider to purchase shares prior to the market's close.
That tZERO's offering was oversubscribed and totaled $300 million. This would be extremely bullish since the additional $50 million will not dilute Overstock.com's ownership of tZERO.
That tZERO will launch its ATS in September 2018.
In the event that Overstock.com announces something about its existing lines of business during its conference that might negatively impact its share price investors should take advantage of any price dips.
The video interview below covers the need for regulated crypto and why 90% of all of the exiting crypto exchanges will no longer be in business by 2020. It also provides details on the "Goldman Sachs" and the "Ameritrade" of crypto who have been identified. My research reports about tZERO and my report about the emerging regulated crypto section are highly recommended. They are available at https://dynastywealth.co/.
Subscribe to BullsnBear's FREE ALERTS for my continuing live coverage on Overstock.com/tZERO and the other dozen subjects that are covered. Below are a few of my recent key articles:
View video below "Why companies qualifying as a 'First Mover' have the potential to get to $1 billion valuations almost instantly"
DISCLOSURE: The views and opinions expressed in this article are those of the authors, and do not necessarily represent the views of equities.com. Readers should not consider statements made by the author as formal recommendations and should consult their financial advisor before making any investment decisions. To read our full disclosure, please go to: http://www.equities.com/disclaimer.
| Symbol | Last Price | Change | % Change |
| --- | --- | --- | --- |
| AAPL | | | |
| AMZN | | | |
| HD | | | |
| JPM | | | |
| IBM | | | |
| BA | | | |
| WMT | | | |
| DIS | | | |
| GOOG | | | |
| XOM | | | |
| BRK.A | | | |
| FB | | | |
| JNJ | | | |
| WFC | | | |
| T | | | |
| NFLX | | | |
| TSLA | | | |
| V | | | |
| UNH | | | |
| PG | | | |