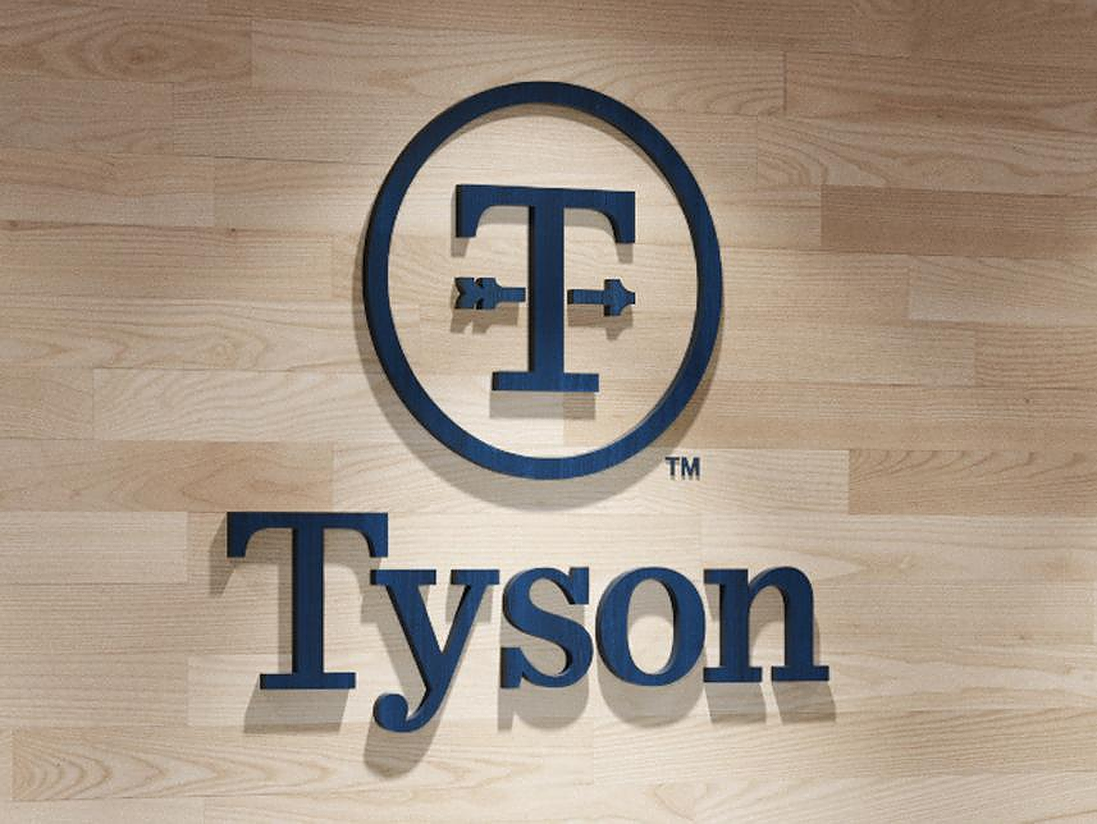 Image source: Tyson Foods Inc
Tyson Foods, one of the biggest meat companies in the US, announced plans Monday to provide free, onsite COVID-19 vaccinations to the thousands of employees at its seven food processing plants in Iowa.
In a press release, Tyson said it expects many of the 13,000 workers will opt to participate in vaccination clinics this week at or near its facilities in Columbus Junction, Council Bluffs, Independence, Perry, Sioux City, Storm Lake and Waterloo.
With plants spread across multiple states, the company has been working with local and state health officials, as well as approved vaccine providers, to offer doses once food processing workers become eligible for the vaccination.
Tyson has also teamed up with clinical services company Matrix Medical Network to administer the doses, as well as provide education about the vaccine at plants.
More than 2,000 of the company's 120,000 US employees have already been vaccinated, either at onsite events or through an outside source, Tyson said. In recent weeks, the vaccine has been offered to employees at Tyson plants in Illinois and Virginia, and additional vaccination events are planned at facilities in Kentucky, North Carolina and Missouri.
In addition to offering free, on-site vaccinations, Tyson recently announced it will pay workers up to four hours of regular pay if they are vaccinated outside of their normal shift or through a non-company source.
Besides Tyson, JBS USA, Cargill and Smithfield Foods are among the other major meatpacking companies that plan to begin vaccinating plant workers as soon as this week.
Since the start of the pandemic 22,000 meatpacking workers have been infected or exposed to coronavirus, and 132 have died, according to the United Food and Commercial Workers (UFCW) International union.
Following reports of the number of cases and deaths, a US congressional panel announced plans to investigate JBS, Tyson
and Smithfield for possible worker-safety violations related to COVID-19. ()
Tyson encountered backlash after it emerged in December 2020 that managers at an Iowa pork plant took bets on how many employees would catch COVID-19. Following an investigation, the company fired seven managers.
Tyson also faces wrongful death lawsuits from families of deceased plant workers. In February, the company was sued for allegedly defrauding shareholders about its ability to combat the spread of the virus.
Meatpacking plants were one of the early hubs of coronavirus infection last spring, forcing many facilities to temporarily close due to the number of illnesses. Upon reopening, companies adopted a number of safety measures to help reduce the spread of the virus.
Across the industry, production declined as low as 60% of capacity in April during the height of plant closures before rebounding over the summer.
_____
Source: Equities News