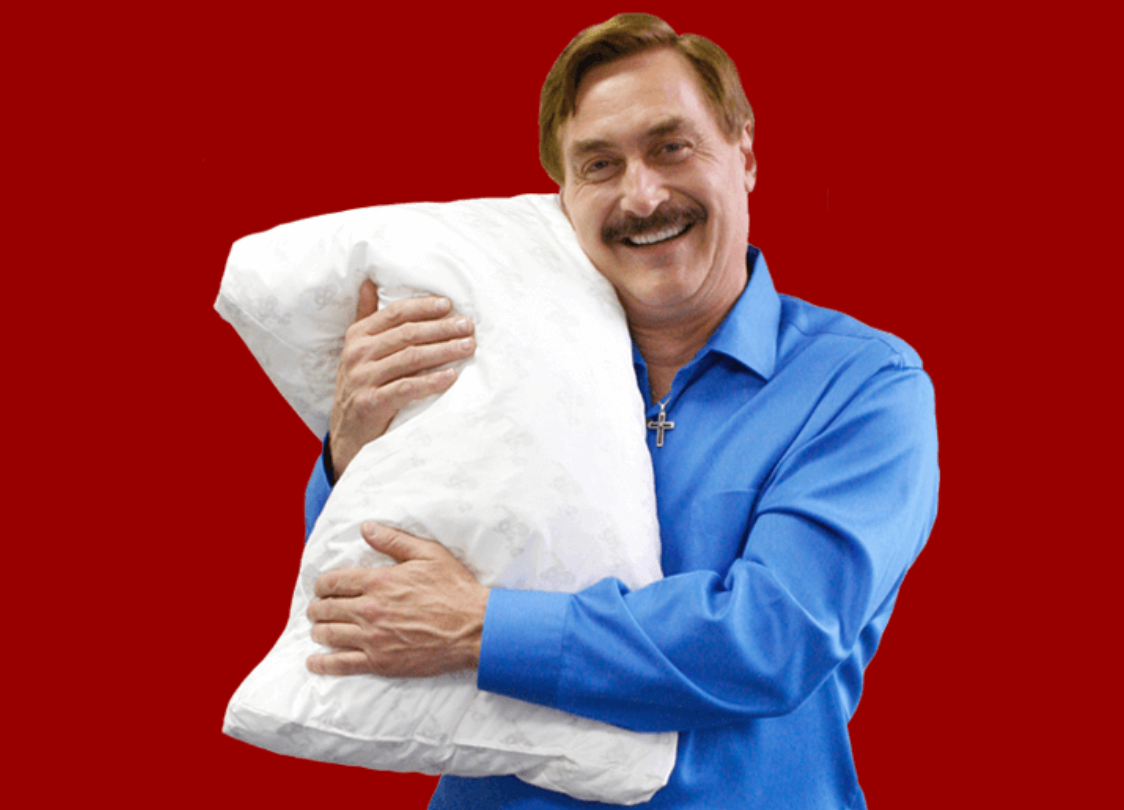 Twitter permanently suspended MyPillow chief executive officer Mike Lindell's account after he continued to perpetuate the baseless claim that Donald Trump won the 2020 presidential election, according to multiple reports.
The social media platform said it banned Lindell late Monday due to "repeated violations" of its election misinformation policy, though it did not identify which of his many tweets triggered the suspension of his account.
Following the election, Lindell, a fervent Trump supporter, used his personal Twitter account and his company's account to spread unsubstantiated claims of widespread voter fraud in the election. Even after courts rejected the baseless claims, Lindell, Trump and the former president's supporters continued to question the legitimacy of the outcome.
Following the January 6 riot and storming of the U.S. Capitol by a pro-Trump mob, Twitter banned over 70,000 accounts for sharing misinformation, according to the Associated Press.
Twitter also permanently suspended Trump's account, citing "the risk of further incitement of violence." Jack Dorsey, the platform's chief executive officer, said he did not "feel pride" in the decision, but felt it was "the right decision for Twitter."
Hours after Lindell was banned, he doubled down on his claims that the election was rigged, appearing on Real America's Voice Tuesday, The Daily News reported.
During his appearance, Lindell said he'd continue sharing his views on his company's Twitter account, which remains accessible.
"I'm going to go right back into it and I'm going to put up stuff I want to put up and if they ban that, there's nothing I can do," Lindell said.
Lindell is facing potential litigation from Dominion Voting Systems over his claims that the company's voting machines played a role in alleged election fraud. On Monday, Dominion filed a $1.3 billion defamation lawsuit against Trump's personal lawyer, Rudy Giuliani.
Lindell claimed Tuesday — echoing the words of Giuliani — that he hopes Dominion sues him because "then maybe even the evidence would get out faster."
In recent weeks, Bed Bath & Beyond, Kohl's, Wayfair and H-E-B all said they would no longer sell MyPillow products. The retailers' decision to drop his products, Lindell said, is an "attack" on him.
_____
Source: Equities News