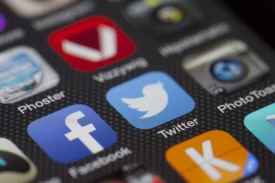 Amid concerns about slowing user growth, failed monetization strategies, and a management team seemingly devoid of a real business plan, Twitter shares have been an absolute train wreck in 2014. Shares peaked just below $75 last December and came crashing all the way down to below $30 in May as investors worried about stagnant growth and overvaluation.
Twitter's spectacular Q2 earnings report on Tuesday erased almost all these concerns. In a single conference call, Twitter somehow managed to blow away expectations in almost every tangible and intangible metric possible, restoring momentum in the stock and faith in the company.
Twitter reported a surprise profit $0.02 per share, while analysts were expecting a loss of $0.01. Revenue climbed 124% year-over-year to the quarter to $312 million, blowing away the $283 million estimate. However, the big stories of the call were Twitter's user growth and improving advertising engagement.
Twitter's monthly active users (MAUs) rose 16 million to 271 million, its biggest quarterly jump since early 2013. MAUs rose a massive 24% year-over-year, driven by a 29% increase in mobile MAUs. Twitter also reported that timeline views hit 173 billion for the quarter, a 15% year-over-year increase.
Meanwhile, Twitter's efforts to monetize timeline advertisements seem to be improving. Ad engagement increased 4% quarter-over-quarter, a key metric to measure the effective of Twitter advertisements. Advertising revenue per thousand timeline views reached $1.60 during Q2, up 100% from the same quarter last year.
"We had a great quarter across the board," CEO Dick Costolo told CNBC. "We don't think there's anything preventing us – anything structural from preventing us from having the kinds of financial results you see from other players in the space," he said, clearly referring to the recent success of Facebook (FB) .
Costolo insisted in the conference call that he wants Twitter's platform and user experience to improve, stressing the importance of providing users with value from the moment they sign up. The changes that Twitter makes to its interface are vital, as a better user experience will increase ad engagement and cost per ad, consequently improving the company's overall ability to make money.
Twitter recovered months of losses on the news, popping 35% after hours to $52 per share, its highest level since March.
With strong quarters on the books from both Facebook and Twitter, expectations are running high for Yelp (YELP) , which will report after the bell on Wednesday. Yelp shares rose almost 4% after hours as investors became more bullish on social media stocks.
DISCLOSURE: The views and opinions expressed in this article are those of the authors, and do not represent the views of equities.com. Readers should not consider statements made by the author as formal recommendations and should consult their financial advisor before making any investment decisions. To read our full disclosure, please go to: http://www.equities.com/disclaimer