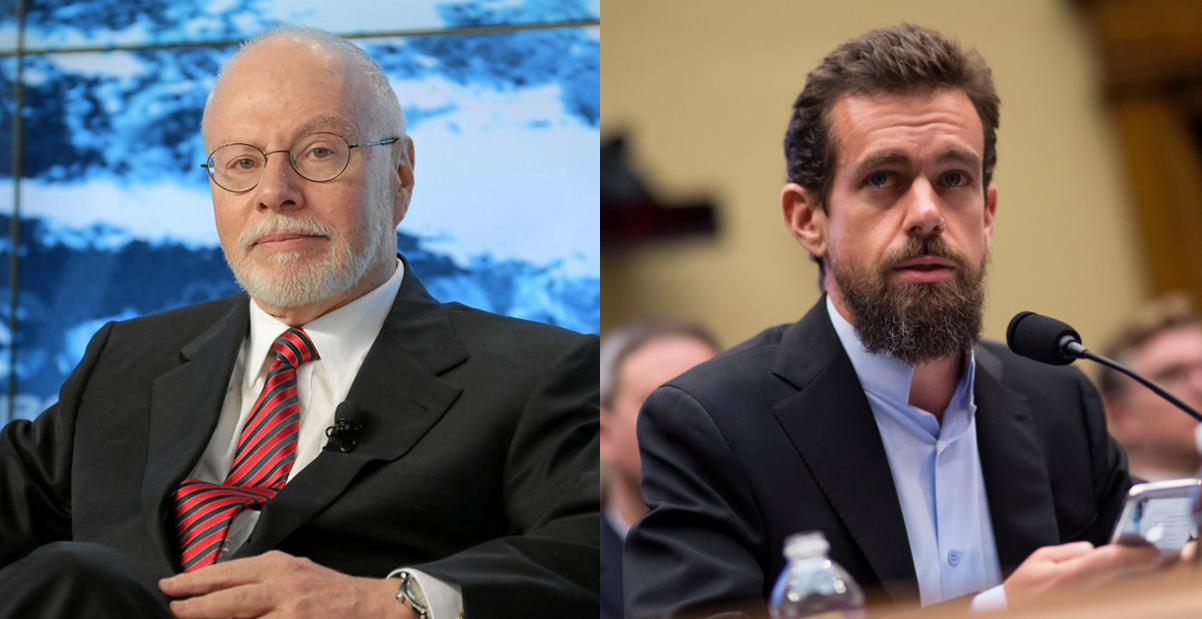 Image: (From left) Paul Singer, founder and co-CEO, Elliott Management; Jack Dorsey, co-founder and CEO, Twitter
Twitter has reached a deal with investment firms Elliott Management and Silver Lake. The agreement enables Jack Dorsey to retain his role as CEO and includes a $1 billion investment from Silver Lake. In exchange, Twitter is giving each firm a board seat. Dorsey's microblogging platform will also fund a $2 billion share repurchase program.
Additionally, Twitter committed to a plan to grow its monetizable daily active users by at least 20% with accelerated revenue growth year over year.
"Twitter serves the public conversation, and our purpose has never been more important," Dorsey said in a statement released Monday. "Silver Lake's investment in Twitter is a strong vote of confidence in our work and our path forward."
Silver Lake co-CEO and managing partner Egon Durban and Elliott partner Jesse Cohn will join the board as Twitter continues to search for a third new independent director with expertise in technology and artificial intelligence. Twitter hopes to find a candidate "that will reflect the diversity of the Twitter service."
According to the terms of the agreement, Elliott Management and Silver Lake will not "comment on or influence, or attempt to influence, directly or indirectly, any Twitter policies or rules, or policy or rule enforcement decisions, related to the Twitter platform."
The compromise ends the attempted coup started by Elliott's Paul Singer, who publicly doubted Dorsey's ability to focus on both Twitter and his fintech platform, Square. In the past weeks, Elliott Management quietly accumulated a 4% stake in Twitter.
In early morning trading, Twitter was
down 1.14% at the time of post.
_____
Source: Equities News