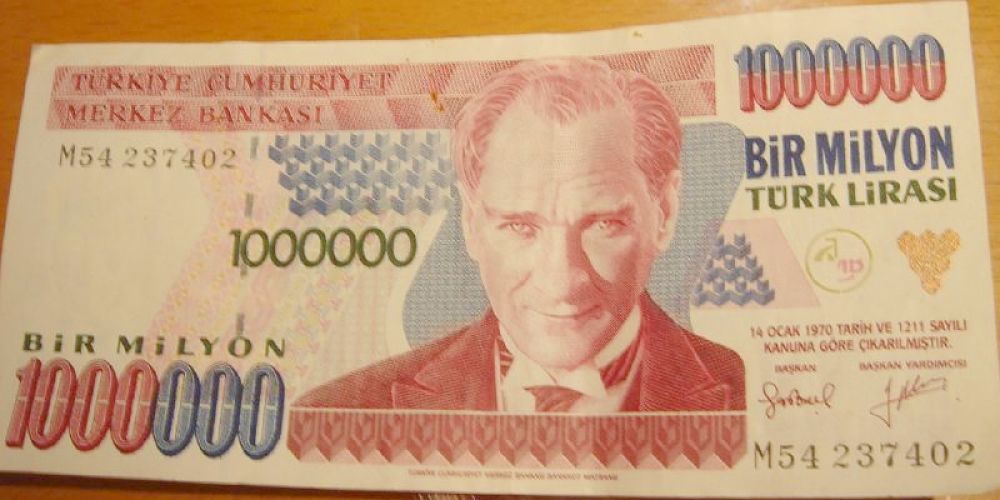 Image via David Lisbona/Flickr CC
My May 27, 2018, article entitled "Turkey Should not be Discounted" was about the probability that Turkey could spark a recession in Europe which would start a chain reaction that would result in the world's stock markets to be much lower by the end of 2018. It's because Europe is very dependent Turkey which is the world's 17th largest economy. Since that article Turkey's Lira has declined by an additional 33% versus the Euro. The Lira has now declined by 50% versus the Euro over the past year.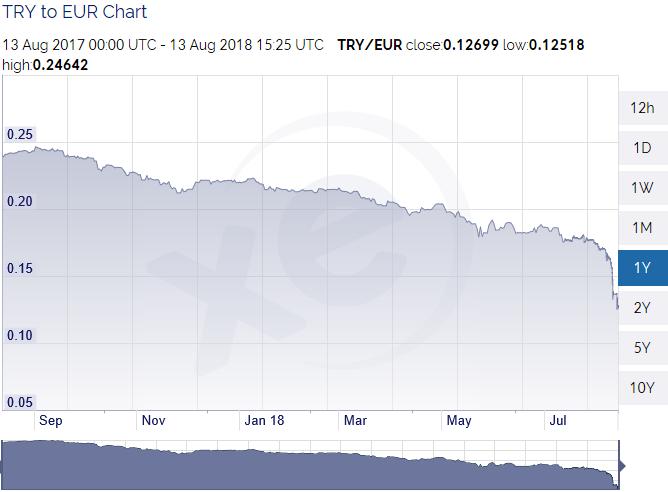 The Lira which has been in a continuous decline against all the Euro and all other major currencies is going to have a negative economic and social impact on the European Union. Turkey's currency having a low exchange rate will result in inflation since the country has a trade deficit. Imports account for more than 50% of its GDP. The inflation which will be caused by the weak Lira will likely result in social unrest. Turkey with a population of 80 million is Europe's third most populated country behind only Russia and Germany. Secondly, Europe accounts for more than 50% of Turkey's imports.
The turmoil for the Turkish Lira began on May 16, 2018, when its President Recep Tayyip Erdogan who had been running for re-election in June announced that he was taking over the country's Central bank. Since the worst possible thing for any Central Bank for any country would be for it to taken over by a politician Turkey's Lira immediately went to an all-time low versus all of the major currencies. See "Erdogan's Plan to Drive Turkish Monetary Policy Sows Fear Among Investors" Wall Street Journal May 16, 2018. The currency had continued to steadily decline to newer and newer lows until Turkey jacked up its discount rate from 13.5% to 16.5%. The hike resulted in the Lira rallying versus the Euro.
After Mr. Erdogan was re-elected he appointed his son-in-law as the Turkish finance minister. Since then Turkey has made it clear that it has no intention to raise interest rates which is the only thing that the country can do to stop the slide of the Lira.
The problems caused by Turkey for Europe does not bode well for the US. It's because the Euro has declined by more than 11% versus the US Dollar since late Spring. The sharp and sudden decline of the Euro will result in price increases for US goods increasing, making them much less attractive to the European consumers. This will result earnings being reported by US multi-national companies coming in lower than forecasted for the third and fourth quarters of 2018.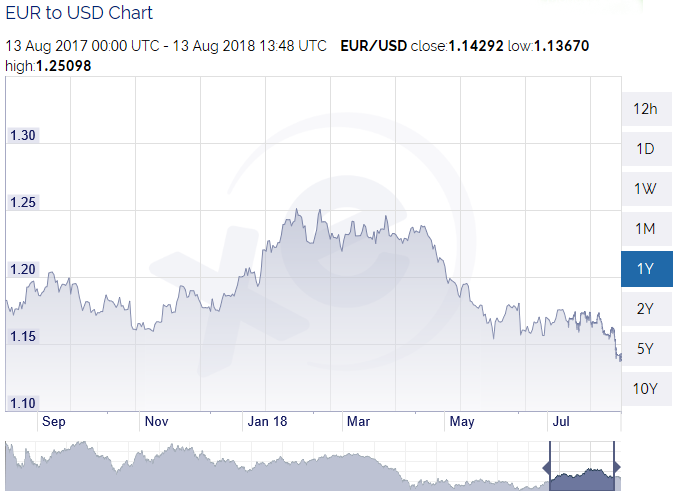 Turkey's continuing turmoil increases the probability that the S&P 500 will not eclipse its January 2018 high for many years. My February 6, 2018 article "BULL DEAD, BEAR DOB 01/31/18: Expect Stock Market Decline of at Least 50%") about the new bear market being born on January 31, 2018 is highly recommended.
For those investors who want to keep their risk minimal and yet have the potential for their portfolios to grow I am recommending the deployment of a 90/10 Crash Protection Strategy. For information on the strategy which is the only fail-safe strategy that one can utilize to protect liquid assets from crashes, recessions and depressions view video below entitled "Profit From the Crash".
For continuous coverage on Turkey and the other dozen subjects that I cover go to www.bullsnbears.com: .