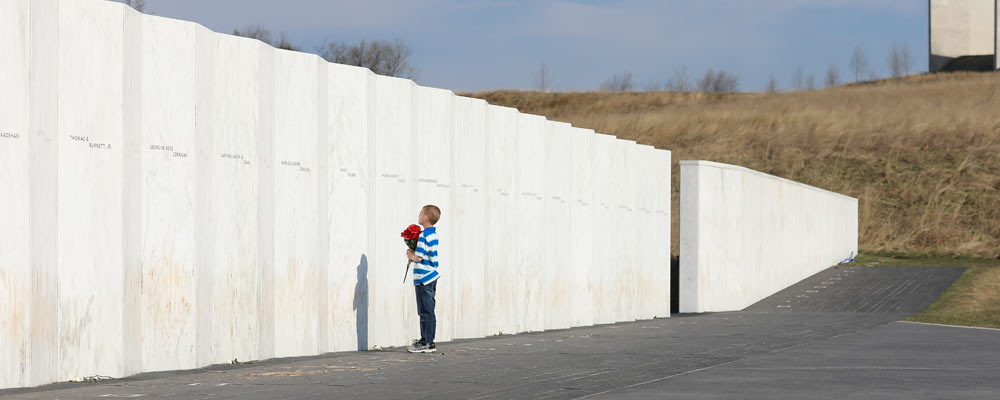 SHANKSVILLE, Pa. — President Donald Trump marked the 19th anniversary of the Sept. 11 terror attacks on Friday with a patriotic message for the world: "No matter the threat. No matter the odds. America will always rise up, stand tall and fight back."
Trump delivered a sobering speech in rural Shanksville, Pennsylvania where Flight 93, hijacked by terrorists, crashed in a field, killing all 40 aboard. Former Vice President Joe Biden is to visit Shanksville later Friday after attending the 9/11 Memorial & Museum's annual commemoration at ground zero in New York.
Trump paid tribute to the nearly 3,000 people who died in Shanksville, New York and at the Pentagon.
"To the family members of Flight 93, today every heartbeat in America is wedded to yours," Trump said. "Your pain and anguish is the shared grief of our whole nation. … While we cannot erase your pain, we can help to shoulder your burden."
Trump also noted that America came together after 9/11.
"It was a unity based on love for our families, care for our neighbors, loyalty to our fellow citizens, pride in our great flag, gratitude for our police and first responders, faith in God and a refusal to bend our will to the depraved forces of violence, intimidation, oppression and evil."
_____
Source: AP News