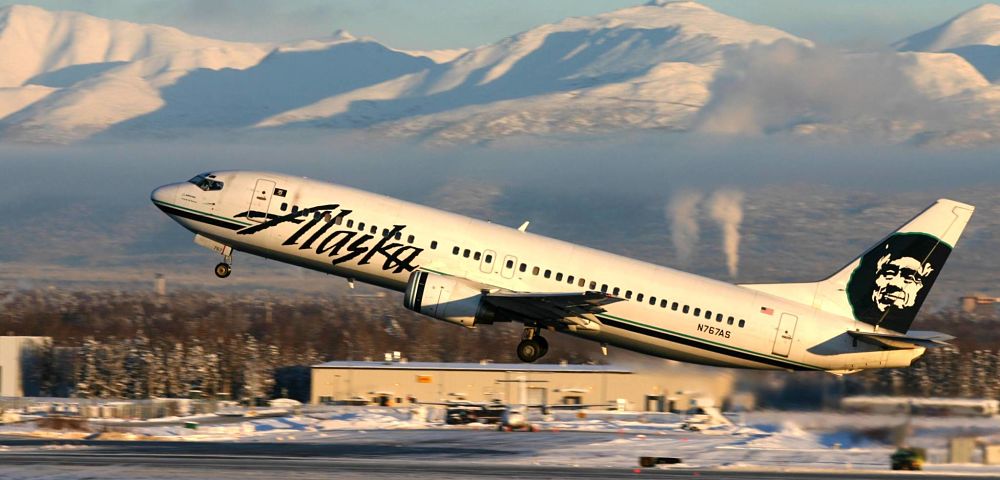 Image via Frank K./Wikimedia
Value investor John Buckingham, money manager and editor of The Prudent Speculator, reviews two buy-rated stocks in the travel sector — an airline and a cruise operator.
West coast airline Alaska Air Group (ALK) reported earnings per share of $0.83, versus the $0.82 estimate in fiscal Q4 2017. ALK had revenue of $2.0 billion, matching the analyst consensus estimate.
Although ALK beat EPS estimates in Q4, shares tumbled 6.3% last week after Alaska and a few of its rival air carriers reported that they were making substantial increases to capacity over the coming few years. As a result, shares of most U.S.-traded airlines whipsawed as investors tried to make sense of the news.
We think that capacity ultimately drives valuations for the airlines (perhaps more so than P/E or P/S ratios), and capacity growth in excess of demand (even if demand is high) weakens the ability of airlines to price fares with healthy margins. With long lead times for airplane orders and long leases once they arrive, overshooting capacity can be an expensive mistake.
However, we think that airlines deserve to let out a little bit of slack, having operated with tightly controlled costs, especially as economic growth around the world seems to be picking up. With load factors at or near records and 'new' ancillary fee revenue possibilities, we are fans of ALK, especially after the sell-off.
Moreover, we think that Alaska will remain the premier airline in the Pacific Northwest, offering travelers low fares and a top-level customer experience, while we note that Virgin was named "Best U.S. Airline" by Condé Nast Traveler in their 2017 Reader's Choice Awards for the 10th year in a row.
We would not be surprised to see Alaska take the top spot next year. ALK trades for 10.8 times NTM earnings and yields 2.0%. Our target price now stands at $104.
A rising tide may not lift all boats, but the proverbial boat of cruise line operator Royal Caribbean Cruises Ltd (RCL) has been rising on an almost uninterrupted trajectory since 2009.
Shares rose an additional 4.2% after the company reported that it earned $1.34 per share in fiscal Q4 2017 (vs. $1.21 est.). RCL had sales of $2.0 billion, matching the estimate. Although we are less than a month into the year, RCL shares have risen 13.2%, outpacing all of the broad market indexes.
Management noted that the full year adjusted EPS is expected to be in the range of $8.55 to $8.75 per share. Management denied that there was a direct benefit for bookings related to the U.S. tax policy changes. As far as RCL's effective corporate rate, we expect it to remain at zero for the foreseeable future.
We remain fans of RCL and the overall prospects of the cruise industry, especially given favorable demographic and cruise-pricing trends. Shares trade for a reasonable 15.4 times projected next-12-month earnings with a dividend yield of 1.8%. We have again sailed our target price ahead on RCL, this time to $145.

John Buckingham is editor of The Prudent Speculator.

Subscribe to John Buckingham's The Prudent Speculator here…

About MoneyShow.com: Founded in 1981, MoneyShow is a privately held financial media company headquartered in Sarasota, Florida. As a global network of investing and trading education, MoneyShow presents an extensive agenda of live and online events that attract over 75,000 investors, traders and financial advisors around the world.