​Trading Hall of Shame: Traders You Don't Want to Imitate
MoneyShow Follow |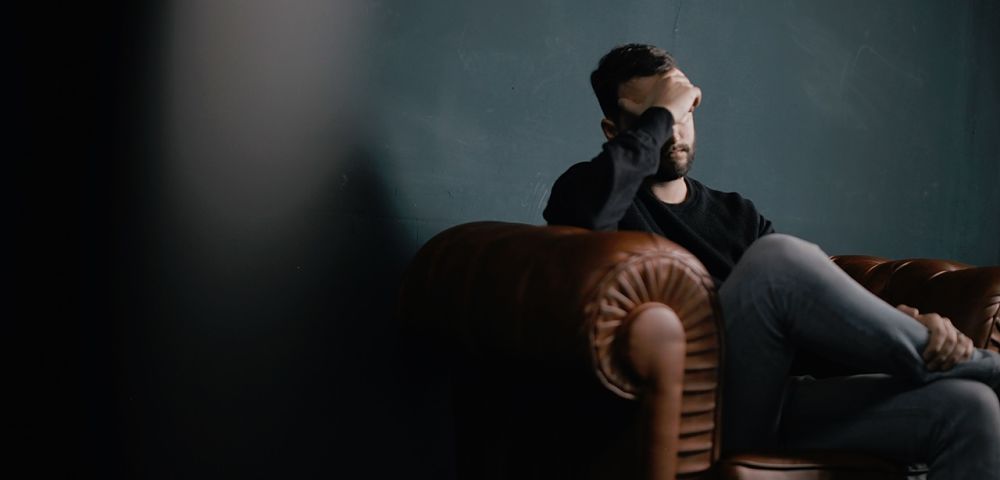 I've met many thousands of people from around the world. Some were novice traders and others experienced. In my seminars I would always joke about the anonymous trader who had the bad habit of buying on the highs and selling on the lows, writes A.J. Monte, CMT.
I would often turn to the audience and ask; "By a show of hands, how many of you have ever fallen into this type of trading pattern before?'… and wouldn't you know it…at least half the people in the room would raise their hands.
I remember one gentleman telling me that if anyone had taken the opposite side of his trades, they would have made a fortune off of his bad trading decisions. No matter what he tried, he was always on the wrong side of the market.
He went on to say that this led his friends and family members to consider him a reliable contrarian indicator. When this man would buy, his friends would all quietly sell, because they knew if they took the other side of the trade, profits were almost guaranteed.
After hearing the rest of his story, I found that his mistake was that he had a tendency for buying stocks that were hitting 52-week lows. He believed that if he bought a stock while it was trading on the lows, it would eventually trade higher and he would make a profit selling it after it rallied.
Problem was…his stocks never rallied. To protect his identity, I decided to call him "Barry the Bottom Fisher."
What lesson can Barry teach us? There's a reason why a stock is hitting it's 52-week low and it's usually because the stock is in a sustained downward trend.
Once I showed Barry how to shop for stocks that were in sustained upward trends, he saw success because he was now putting his money where the money was going, which was in strong companies. (Note: Position your money in the direction the money is going)
In another seminar in another country, I ran into "Breakeven Betty."Betty would buy a stock and get very excited when the price would go up, but she had a hard time knowing when to take her profits. She would often regret not taking profits after watching the stock drop all of the way back down to her buy price. As the stock continued to fall, her stress levels would rise to the point where she would be happy to exit the position for breakeven if she could.
Her goal was no longer to make a profit…but to be able to sleep at night knowing her money was safe. The lesson behind Betty's regular habit of breaking even is to keep an eye on the charts. Buy on strength but sell on weakness, always remembering that you can't lose money taking profits.
If you haven't been able to relate to any of the folks I've just mentioned, then let me introduce you to "Seminar Sal."
On day one of the Super Swing Trader Software Symposium, you will see him standing at the check-in door like a homesick puppy. Genuinely a nice guy, very outgoing, wide-eyed, and one who idolizes the seminar speakers. Sal actually reads the expo agenda to time his lunch breaks around the speaker schedule. He doesn't bother to pick up the exhibitor swag bag custom-made to accommodate the inventory of pens he picks up along the way.
In fact, he's made more money selling exhibitor-branded stress balls on eBay than he has the whole time he's been trading. Even in the warmest of weather he comes with four jackets, so he can save seats at his favorite seminars.
You'll know who he is because he's the one in the crowd who laughs uproariously before each punch line simply because he's heard all of the jokes before.
Like Indiana Jones in search of the Holy Grail, he arrives at each expo with the eager anticipation that this is the event where he will find the elusive black box for trading. In fact, it's been rumored that he really does carry a whip at the bottom of that swag bag. He has never visited a city that doesn't have a trading expo because seminars are his only reason to travel. He is hoping that Kalamazoo will one day host a trading expo because that's where his mom lives.
In all seriousness, I think it's time for me to tell you that hard truth.
There is no Holy Grail for traders, and there is no magical black box for trading.
The lesson we learn from watching Seminar Sal is to always remember to keep it super simple (AKA: K.I.S.S) and follow the technical signals.
If you are not familiar with the technical signals, then dedicate some study time each week to learn the simple signals.
My favorites are: bullish engulfing patterns, bearish engulfing patterns, dojis, spinning tops and haramis.
Out of all the strategies I teach, my favorites are: Trading the Gaps, Trading Wide Divergences from the 20-period Moving Average (Rubber Band Effect) and Cup & Handle Breakouts.
If you would like to learn how to apply these strategies, then visit the video library on my website.
Don't be like Seminar Sal where you feel like you have to learn every single strategy on the planet before you can become a successful trader.
Learn one strategy and one signal at a time until you find the one that works for you and stick with it. Hopping around from one idea to the next will just make your head spin but most importantly…. learn how to manage risk using my 1% Rule. It's not how much you make when you're right that counts, it's how little you lose when you're wrong that matters.
Happy Trading.
Visit The Market Guys video library where you will find short educational videos called "Market Shots." The length of each video ranges between 6 to 8 minutes long. The Market Guys subscriptions here.
This article was originally published by MoneyShow.com: Founded in 1981, MoneyShow is a privately held financial media company headquartered in Sarasota, Florida. As a global network of investing and trading education, MoneyShow presents an extensive agenda of live and online events that attract over 75,000 investors, traders and financial advisors around the world.
DISCLOSURE: The views and opinions expressed in this article are those of the authors, and do not represent the views of equities.com. Readers should not consider statements made by the author as formal recommendations and should consult their financial advisor before making any investment decisions. To read our full disclosure, please go to: http://www.equities.com/disclaimer