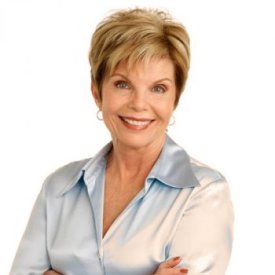 While the market has indeed been trading in a tight range this summer, stocks could be preparing to break one way or another. For traders, especially beginners, it would be wise to not be caught on the wrong side of that potential move. In our latest interview with Toni Turner of TrendStar Trading Group, we discuss how investors can use this as an opportunity to observe the market's behavior to improve their skills for the long term.
EQ: Stocks are once again bouncing off the low end of its recent trading range this week. Is this pattern becoming predictable enough to trade or could this be a trap if/when the market breaks out of the narrowing range?
Turner: To me, this is a time for ultimate caution. The SPDR S&P 500 ETF (SPY) is trading toward the mid-to-lower end of its range currently, and it's struggling. It's white-knuckling its 200-day moving average on a daily chart, and it's still beneath its 50-day moving average. The last series of highs on my chart for the month of July have been lower highs. That means people are not willing to pay more for this index right now. So it has some work to do. We have a lot of uncertainty, and you just have to watch the evening news to see the amount uncertainty around the world right now. Of course, China is contributing greatly to this uncertainty. So unless the SPY can move back up to $212 or the S&P 500 can move up and over 2115, then I'm going to remain in a high percentage of cash and any trades that I go into will be highly defensive. As I've said before, for the most part, this is a good time to keep your mittens off your keyboard.
EQ: So despite the range that the S&P 500 has been stuck in, investors should never think that the market has become predictable, especially right now.
Turner: Those are my thoughts. If you study the price pattern even since the middle of June on the SPY, you're going to see a lot of distribution days. These are days when volume was high but the ETF still closed on its lows. There have been a lot of selling going on here since the beginning and even into the end of June. So I believe that unless something incredible happens, right now the bulls are standing back. This is a very dubious time to be putting on new trades unless you have some really good reasons to do so.
Intraday breakouts are failing, volume is low, institutional traders are on vacation in the Hamptons. This is a good time to watch and learn about the markets, but maybe not to participate. There's no point trying to be a hero right now.
EQ: You mentioned China, which has been the main trigger in market sell-offs recently. As the market has reversed in the past two days, how risky is it to assume that China's issues are baked into the market?
Turner: I don't believe China is baked into the market. The People's Bank of China had to manage market expectations and keep the yuan from entering a freefall. Markets typically don't behave the way they're told to, so I'm not even sure the PBOC can totally and completely control human reaction to further maneuvering. I do not have the feeling that China's slowing growth is baked into the market or that the falling yuan is baked into the market. Maybe some of it is, but I've learned over the years that exogenous shocks (as the economists call them) come out of nowhere, and when you least expect them.
EQ: We did mention bottom-fishing in one of our recent interviews. For longer-term investors, would this be a good opportunity to add to names that they've liked to their portfolio?
Turner: I think the answer is yes, and probably not. Certainly good opportunities exist right now, but they are only strong opportunities if you choose wisely and factor in market risk. If your target stock is a toppy, high-flying growth stock with a high valuation and trading at the top of its range on decreasing volume, it may be a risky choice for the time-being. These high-growth momentum stocks have performed beautifully, but if we get a real market pulldown here, many of those are going to be the first to tumble. If you can find solid companies with low valuations and sound growth prospects looking forward, then it may make sense, but I am not going to touch high momentum stocks right now.
EQ: Earnings season has essentially wrapped up, and it was a bit of an eye-opener. Are there any sectors or industry groups that you're watching right now?
Turner: Yes, I am watching the iShares US Aerospace & Defense (ITA). I'm keeping an eye on that, but I'm not participating yet, just watching. It's not a trading vehicle because it doesn't have enough shares to do so. However, traders can easily go in and look at the components of the ITA. I think US aerospace and defense has some good opportunities.
Other than that, if our Fed does not raise interest rates in September, we could see the Utilities Select Sector SPDR (XLU) starting to rebound. I'm definitely looking at some Utilities companies. Another attractive industry group could be the iShares U.S. Real Estate ETF (IYR). That appears to be breaking higher here now. The break outs can change in a heartbeat, especially in this market, but right now it looks interesting.
Of course, at some point going forward, the Energy space is going to present a terrific opportunity. Finally, if the iShares China Large-Cap ETF (FXI), which is what I watch to follow China, if that rolls over and this problem runs deeper with the devaluing of the yuan, then I will check out the gold-related ETFs likeMarket Vectors Gold Miners ETF (GDX) and the Market Vectors Junior Gold Miners ETF (GDXJ). They may do well if we see more turmoil in the global currency markets.
DISCLOSURE: The views and opinions expressed in this article are those of the authors, and do not represent the views of equities.com. Readers should not consider statements made by the author as formal recommendations and should consult their financial advisor before making any investment decisions. To read our full disclosure, please go to: http://www.equities.com/disclaimer