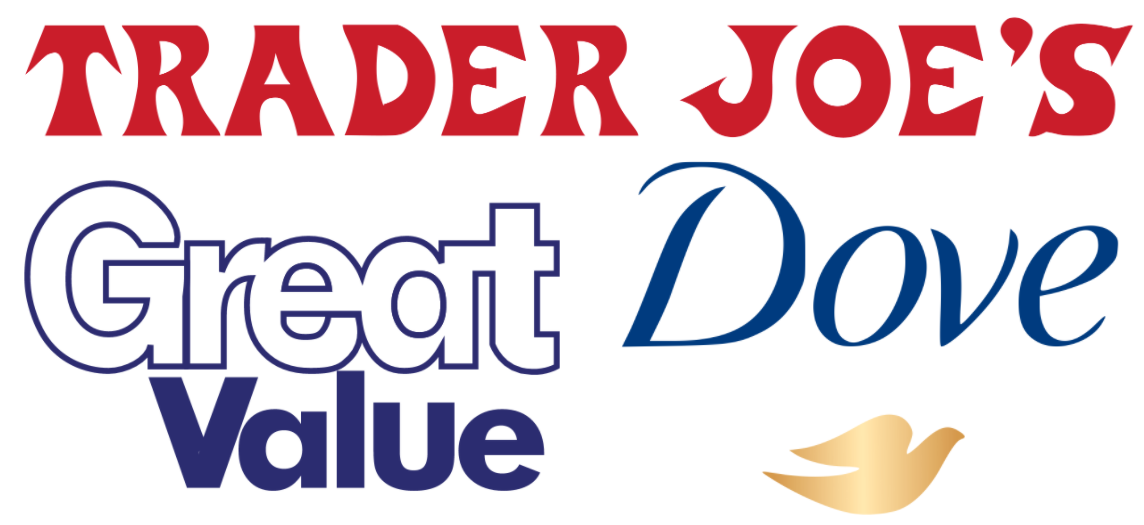 Grocery chain Trader Joe's and Walmart's Great Value products are among the "most loved brands" by shoppers, according a newly-released analysis of consumer sentiment.
In its fourth annual TotalSocial Brand Awards, Engagement Labs, a data and analytics firm, looked at more than 650 US brands across various consumer categories to find the ones that generated the most positive word of mouth in 2020.
The most loved brands based on online chatter are:
Trader Joe's
Children's clothes retailer Carter's
Nintendo Co.'s Switch
Mondelez International's Oreo cookies
Unilever's Dove body care
Minecraft
Lego System's LEGO toys
Unilever's Lipton tea
Unilever's Dove Men+ Care products
Beiersdorf Global's Nivea body care.
The most loved brands based on offline conversations, which include face-to-face, phone, texting, emailing and video chat, are:
Walmart's Great Value store brand
American Family Insurance
Retail chain Kirkland's Inc
Dove soap
L'Oréal S.A's Garnier Fructis hair and skincare products
Whirlpool Corporation's KitchenAid home appliances
Johnson & Johnson's Clean & Clear skincare products
Frigidaire appliances
Clinique Laboratories skincare and cosmetics
Colgate-Palmolive's Fabuloso cleaning products.
Conversations, reviews and feedback "have an enormous impact on consumer choices and thus on brands in terms of sales, brand health and other KPIs," Engagement Labs said, noting that about 19% of all consumer purchases are driven by conversation.
Engagement Labs chief executive officer Ed Keller noted that consumer conversations "changed dramatically" during the COVID-19 pandemic, with everyday categories such as beauty and personal care, video games and household cleaning products taking on new importance time spent at home surged.
"Even with the pandemic and everything it brought with it, along with the polarized political climate, consumers continued to talk about brands. To be successful in this new era, marketers must be part of the consumer conversation, which is predictive of long-term brand value, in addition to sales," Keller said.
"Marketers need to have unique strategies for positive engagement and consumer conversation online vs. offline to drive better brand and business outcomes."
_____
Source: Equities News