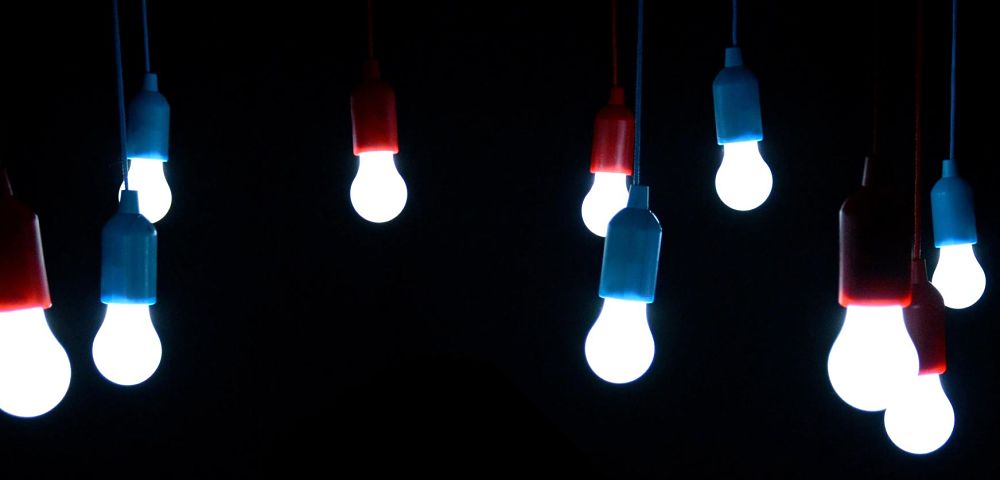 LED chip stock Cree (CREE)CREE has quietly emerged as a major outperformer in 2018. The shares are up more than 18% year-to-date, more than doubling the gain registered by its parent Nasdaq Composite over the same time frame, says Elizabeth Harrow of Schaeffer's Research.
And Cree is easily besting the benchmark S&P 500 Index which has advanced just about 1.5% in 2018, as of this writing May 16.
The equity's uptrend from its August 2017 lows around $21 has been choppy, with the stock market's mid-first-quarter volatility surge snapping a streak of higher lows. But CREE's February pullback was contained by support at its rising 120-day moving average, which also cushioned a dip at the beginning of this month.
Plus, the stock has broken out from a bullish flag pattern on the charts, and in the process reclaimed a foothold atop additional support at its ascending 50-day and 80-day moving averages. As CREE looks to challenge the March multi-year intraday high of $45.43, a volatility signal suggests that now is the time to bet on additional upside for the shares.
Specifically, there have been just two other occasions since 2008 where CREE has been trading within 2% of its annual high at the same time that its Schaeffer's Volatility Index (SVI) — a measure of implied volatility on short-term options — ranked in the 20th percentile or lower. Following those two previous signals, the stock was higher one month later both times, with an average one-month return of 5.15%.
As it stands now, CREE's SVI of 38% arrives in the 17th annual percentile, which means short-term options have priced in lower volatility expectations only 17% of the time in the past year. Low option premiums translate into prime buying opportunities for options players — not only is the cost of entry reduced, but the potential loss to time decay is also trimmed. Plus, a lower cost of entry means greater leverage on an upside move in the shares.
And over the past year, CREE has regularly exceeded the volatility expectations priced into its at-the-money options, according to the stock's Schaeffer's Volatility Scorecard (SVS) of 90 (out of a possible 100). In other words, the odds are in favor of CREE continuing to register bigger-than-expected moves relative to its own implied volatility levels — again, a setup that favors option premium buyers.
A capitulation among short sellers could help the stock's case following this latest low-volatility signal. Short interest accounts for 11.7% of CREE's float, with the 11.44 million shares sold short representing a healthy 6.8 times the equity's average daily trading volume. This means CREE has plenty of sideline cash available to help fuel future gains.
A round of bullish analyst notes could also be coming down the pike for CREE. Despite its impressive price action, only two brokerage firms out of 12 call the stock a Buy and the average 12-month price target of $39.60 is several points below the equity's current perch. As the stock continues to defy skeptics, a round of upgrades and/or price-target hikes from analysts could help to shake loose some of the CREE shorts.
Elizabeth Harrow is director of digital content at Schaeffer's Investment Research.
View Schaeffer's Investment Research for stock and options ideas, options education, and market commentary here
About MoneyShow.com: Founded in 1981, MoneyShow is a privately held financial media company headquartered in Sarasota, Florida. As a global network of investing and trading education, MoneyShow presents an extensive agenda of live and online events that attract over 75,000 investors, traders and financial advisors around the world.