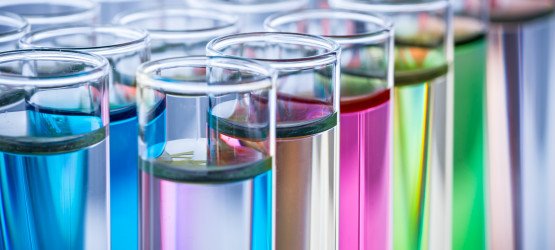 From the Nov. 1, 2017 closing low at $5.07 to the March 26 closing high at $12.95, shares of Massachusetts-based biotechnology name ImmunoGen IMGN notched a massive gain of 155%, writes Elizabeth Harrow Thursday.
Since then, though, the stock has been choppy and directionless. Over the past few months, resistance has come into play around the overhead $12 level, while the apparent "floor" of the equity's sideways channel has recently ratcheted down from $10 toward $9.50.
However, IMGN just met up with a historically significant trendline in the form of its 160-day moving average — suggesting the stock could be due for a bounce in the short term.
Schaeffer's Senior Quantitative Analyst Rocky White identified three prior instances over the past three years where IMGN pulled back to within one standard deviation of its 160-day moving average after a prolonged period above this technical level. Following those three prior pullbacks, the stock was higher by 7.47% one month later, on average.
And if the shares once again rally from their supportive 160-day moving average, a rush to cover by short sellers could fuel major upside. Short interest on IMGN ramped up by 16% in the most recent reporting period, and now accounts for 17.3% of the stock's float.
At the equity's average daily trading volume, it would take more than four days for all of these bearish bets to be covered.
This latest 160-day buy signal for IMGN comes just ahead of the company's second-quarter earnings report, which is due out before the market opens next Friday, July 27. The stock has been hit-or-miss in the session immediately following its quarterly report; over the last eight quarters, IMGN has registered an average single-day swing of 4.6% after earnings, ranging from a 3.9% decline this past May to a 14.3% rally in July 2017 (per Trade-Alert data).
Despite this looming event, August-dated options on IMGN are attractively priced, from a volatility standpoint.
Schaeffer's Volatility Index (SVI) checks in at 70%, which registers in the 13th percentile of its annual range — which means short-term at-the-money IMGN options have priced in lower volatility expectations only 13% of the time over the past 52 weeks.
In fact, the IMGN August 10 call is currently offered at $0.85. In other words, this option has the ability to double in value on a stock move up to just $11.70, just shy of the aforementioned resistance that's emerged lately around the $12 level.
View Schaeffer's Investment Research for stock and options ideas, options education, and market commentary here
This article was originally published by MoneyShow.com: Founded in 1981, MoneyShow is a privately held financial media company headquartered in Sarasota, Florida. As a global network of investing and trading education, MoneyShow presents an extensive agenda of live and online events that attract over 75,000 investors, traders and financial advisors around the world.