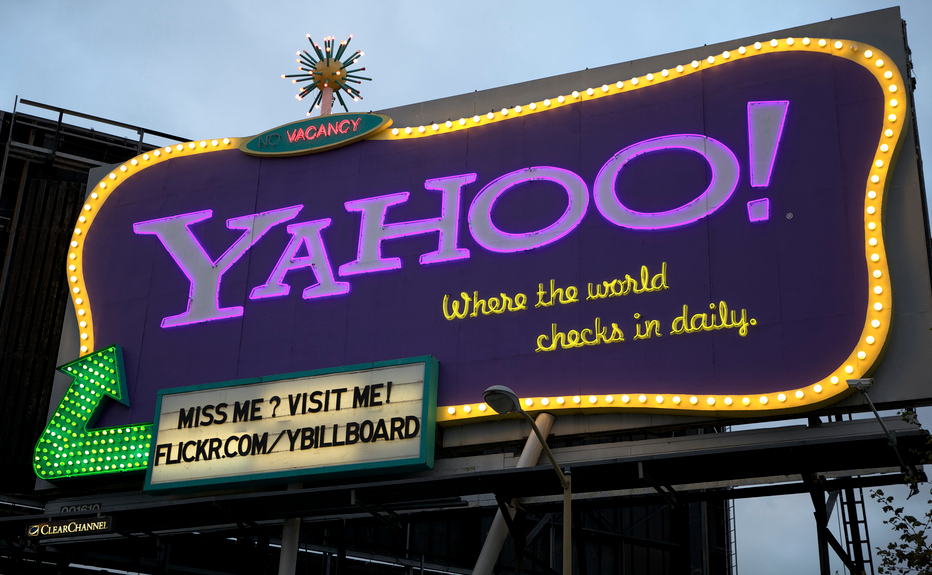 Image via Scott Schiller/Flickr CC
Second-quarter earnings season is kicking off, but Altaba Inc. AABA — the entity formerly known as Yahoo — isn't set to report its quarterly results for just over a month. Fortunately, that gives opportunistic options traders just enough time, says Elizabeth Harrow.
Traders can profit from a solid historical buy signal on AABA's daily chart.
Specifically, AABA shares are fresh off a pullback to their 200-day moving average — a benchmark trendline that has underlined the stock's impressive ascent since early 2017. In fact, at its current perch around $75 per share, Altaba stock is currently up 95% from its year-end 2016 close.
Looking back over the past three years' worth of price action, Schaeffer's Senior Quantitative Analyst Rocky White found that AABA tends to rally after pulling back to within one standard deviation of its 200-day moving average following a prolonged period above this trendline.
There have been only three previous signals, but the stock's five-day and 21-day returns after each signal were 100% positive. AABA's average five-day return after a 200-day pullback is 3.21%, and the average 21-day return jumps to 7.62%.
Another rally from here could come as a surprise to the growing crowd of AABA skeptics. Short interest on the stock rose by 10.3% in the two most recent reporting periods, and now totals 29.46 million shares — representing the biggest supply of shorted shares for Altaba since September 2017.
Elsewhere, options players are also skewing bearish. During the past 10 sessions, traders on the International Securities Exchange, Chicago Board Options Exchange, and NASDAQ OMX PHLX have bought to open 1.44 puts for every call on Altaba. This ratio arrives in the 92nd percentile of its annual range, as options buyers have rarely shown a stronger preference for AABA puts relative to calls.
With skepticism running high toward a technical standout that's nearly doubled over the past year and a half, contrarian traders may want to pull the trigger on a bullish AABA play — and sooner, rather than later.
At-the-money (ATM) options in the weekly 8/3 options series are currently pricing in 26.59% implied volatility (IV), just barely north of the front-month July series at 25.60%. That's a fairly modest IV reading, given that AABA's 30-day ATM IV has ranged between a low of 21.5% and a high of 43.0% over the past 52 weeks, per Trade-Alert data.
After the 8/3 options series, IV levels spike up into the low 30s in anticipation of the stock's post-earnings move. But fortunately, that first weekly expiration in August is about 16 trading days away, which affords traders plenty of time to capitalize on a repeat bullish performance following the latest AABA 200-day pullback.
View Schaeffer's Investment Research for stock and options ideas, options education, and market commentary here
This article was originally published by MoneyShow.com: Founded in 1981, MoneyShow is a privately held financial media company headquartered in Sarasota, Florida. As a global network of investing and trading education, MoneyShow presents an extensive agenda of live and online events that attract over 75,000 investors, traders and financial advisors around the world.