​Trade Idea: A Speculative Bullish Play on United Continental
MoneyShow Follow |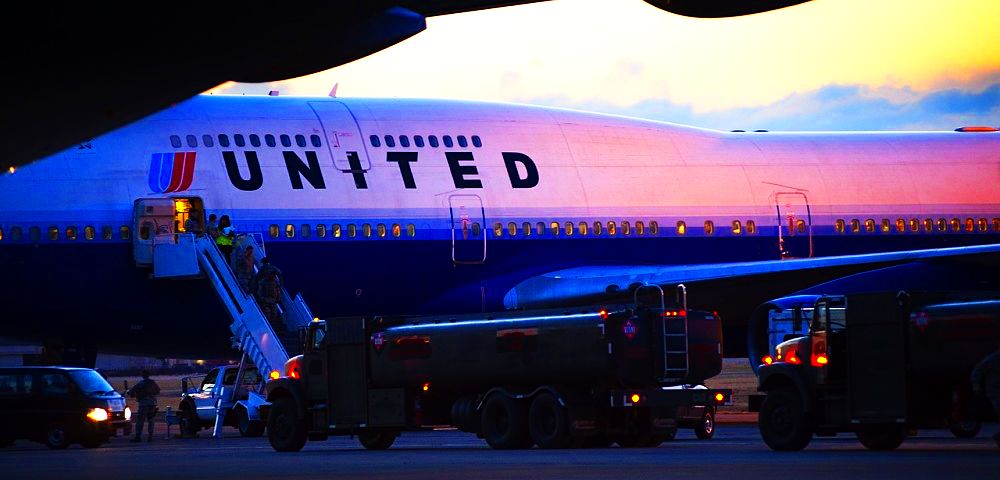 Shares of United Continental Holdings (UAL) gapped higher on July 18 as Wall Street cheered a strong second-quarter earnings report. Not only did the carrier top quarterly profit expectations, UAL also upped earnings guidance for the full year, says Elizabeth Harrow.

UAL is bucking the trend of downward guidance revisions set by rivals Delta Air Lines (DAL) and American Airlines (AAL).

As a result, the airline stock vaulted above its mid-January high of $79, and hasn't looked back since. UAL is currently up more than 20% year-to-date, and the shares appear to have found support near the site of that round-number percentage return at $80.88 in recent sessions. For context, the broader NYSE Arca Airline Index (XAL) is down 10.5% since the start of 2018.
United's well-received earnings triggered a wave of price-target hikes from analysts. The average 12-month price target on UAL now checks in at $90.67, up from a mean of $83.81 three months ago. Analyst sentiment hasn't quite reached a bullish peak, though; 50% of brokerage firms tracking UAL call it a tepid Hold.
Meanwhile, in the aftermath of its quarterly report, implied volatility (IV) on UAL options has tanked. Schaeffer's Volatility Index (SVI) -- a measure of front-month, at-the-money IV -- currently stands at 26%, which ranks lower than 91% of comparable readings from the past year. In other words, short-term UAL options have priced in lower volatility expectations only 9% of the time.
This sharp decline in IV coincides with UAL hitting new 52-week highs on the charts, as the stock is fresh off a 52-week peak of $81.91.
And according to data from Schaeffer's Senior Quantitative Analyst Rocky White, the combination of low IV and high stock price has been potent for UAL shares in the past.
Specifically, there have two prior instances in the past decade where UAL has been trading within 2% of its 52-week high while its SVI ranks in the 20th annual percentile or lower. Looking out one month after those two signals, the stock has been trading higher on both occasions, with an average one-month return of 14.72%. A rally of similar magnitude from UAL's current perch would place the stock around $93.21 this time next month.
Continued short-covering in the wake of UAL's earnings surprise could help fuel the shares on their next leg higher. Short interest dropped by 12.3% in the most recent reporting period, but the equity still sports a short interest ratio of four days to cover.
With short-term options on the airline stock attractively priced, from a volatility perspective, and plenty of room for lingering negative sentiment to unwind amid the standout price action, now looks like an opportune time for a speculative bullish play on UAL.
View Schaeffer's Investment Research for stock and options ideas, options education, and market commentary here
This article was originally published by MoneyShow.com: Founded in 1981, MoneyShow is a privately held financial media company headquartered in Sarasota, Florida. As a global network of investing and trading education, MoneyShow presents an extensive agenda of live and online events that attract over 75,000 investors, traders and financial advisors around the world.
DISCLOSURE: The views and opinions expressed in this article are those of the authors, and do not represent the views of equities.com. Readers should not consider statements made by the author as formal recommendations and should consult their financial advisor before making any investment decisions. To read our full disclosure, please go to: http://www.equities.com/disclaimer
Companies