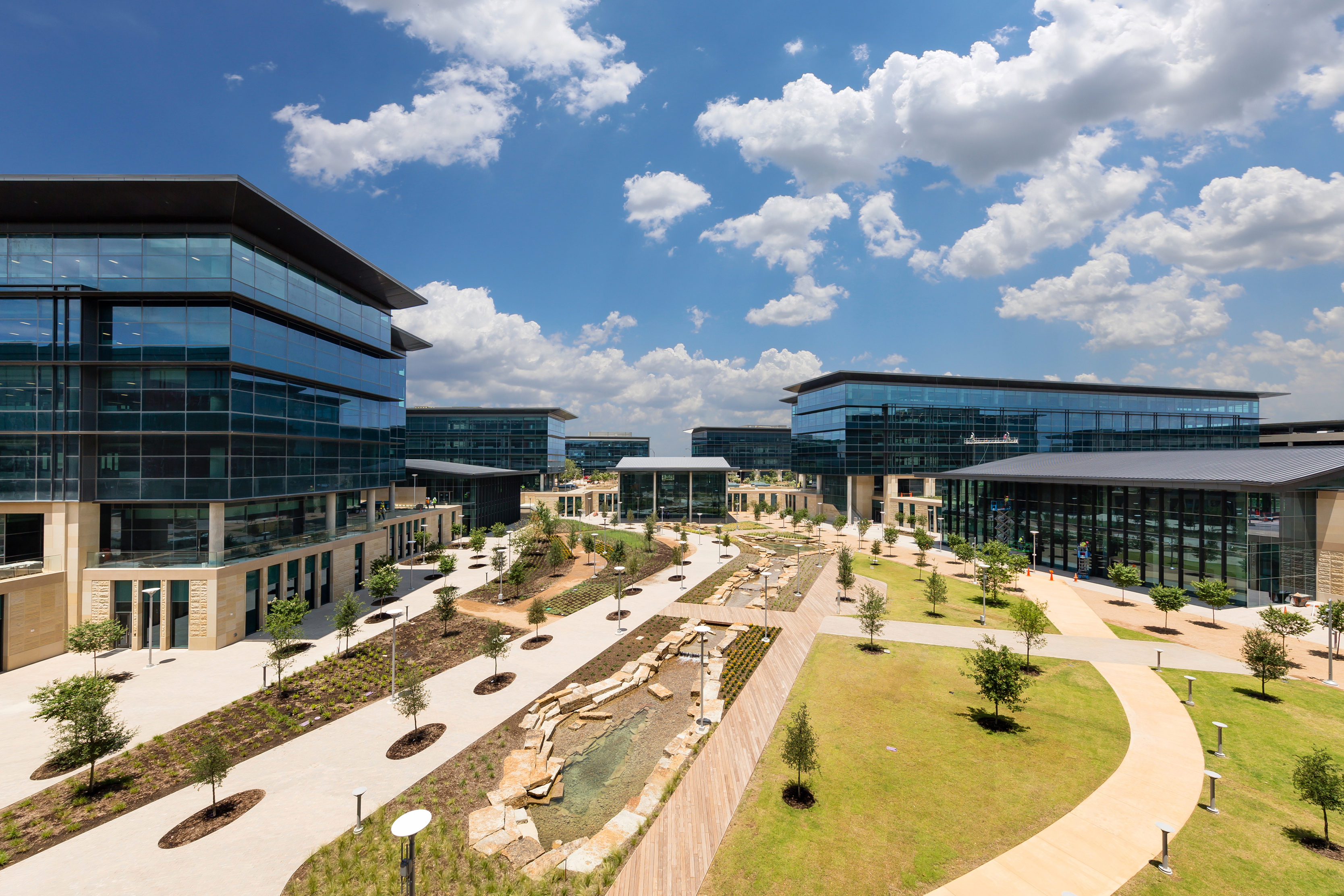 Image: Toyota Motor North America headquarters, Plano, Texas. Source: Toyota Motor
Following the historic winter freeze that left millions of Texans without power or heat last week, Toyota Motor North America has pledged $1 million to aid recovery efforts.
On Wednesday, Toyota Motor Corp (NYSE: TM ), whose North American headquarters are based in Plano, Texas, said the funding will be spread among several non-profit organizations in North Texas, San Antonio and Houston, as well as used to provide direct payment relief to customers affected by the storm.
Sean Suggs, Toyota's group vice president of social innovation, said, "We take our role as community leaders seriously, so when winter storms affected millions right in our backyard, our top priority became helping Texas get back on its feet after this ordeal."
"Texans have supported our company in myriad ways and we want to help our neighbors emerge from this storm stronger than ever," said Suggs.
Additionally, Toyota plans to match up to $10,000 in individual employee donations to non-profit groups and is encouraging employees to purchase items on the Amazon.com wish lists of four North Texas community organizations in hard-hit areas of the state.
Toyota Financial Services, the company's vehicle loan division, is giving customers who live in designated disaster areas the option of extending or deferring payments.
Ford Motor Co (NYSE: F ) is offering a similar disaster relief program that enables customers in FEMA-declared disaster zones to delay one or two monthly payments.
Shannon Mokhiber, vice president of Ford's North America Business Center Operations, said "We care about our customers and understand many of them are going through a very difficult time right now. We want to help and are offering them some time to recover."
Toyota and Ford join a growing number of companies and organizations that have stepped up in recent days to help with relief efforts.
Donors include Vistra ($5 million), Bank of America Corporation ($1.1 million), H-E-B Grocery Company ($1 million), Target Corporation ($750,000), the San Antonio Spurs ($250,000) and The Gap ($100,000).
_____
Source: Equities News