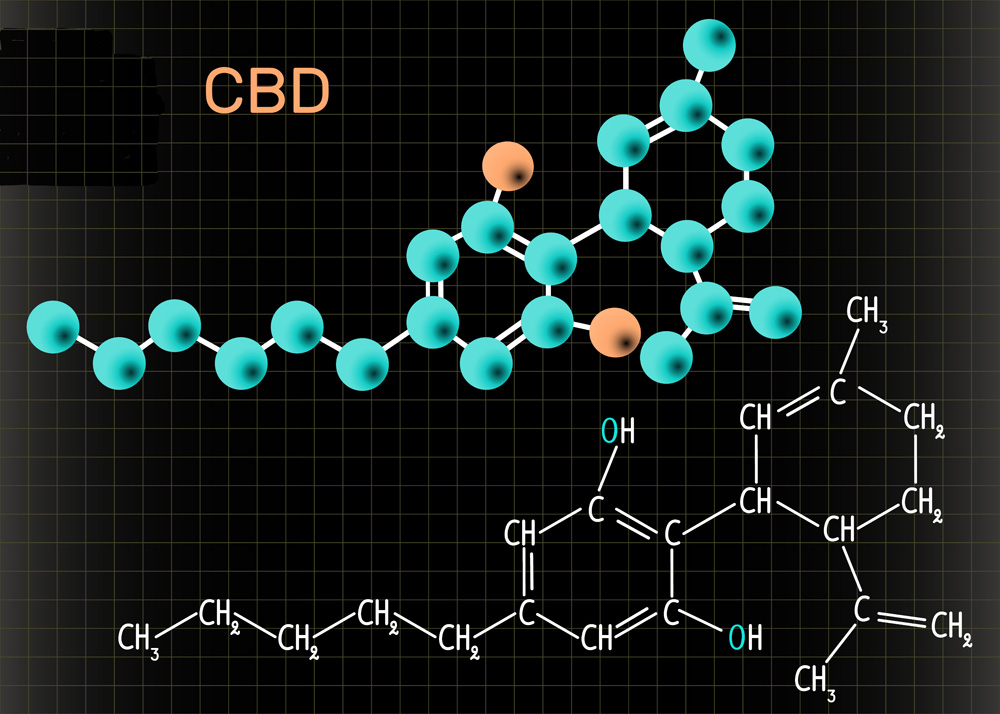 Over the last six months in the cannabis industry, topicals have emerged as a mass market method to ease CBD and other cannabinoids to consumers. CVS Pharmacy CVS recently announced it would be selling CBD products in eight states as an alternative source of pain relief.
"We are carrying hemp-derived CBD products in select states to help meet consumer demand for alternative care options," said CVS Health Spokesperson, Mike DeAngelis.
And, while CBD or cannabidiol has become a common name to consumers – with female celebrities even rubbing it on their feet to walk in heels at the Academy Awards – it is just one compound within the hemp plant. Cannabigerol (CBG) is by most accounts considered a minor cannabinoid as it is not present in all strains, but early testing on this non-psychoactive chemical precursor to both CBD and THC have shown positive results for a wide variety of maladies including Huntington's Disease and glaucoma.
So, it caught our attention when Axim Biotechnologies, Inc. AXIM announced the receipt of a patent for topical cream containing a blend of both CBD and CBG.
Axim's topical cream and a growing portfolio related to chewing gum
This particular cream will be formulated for patients with atopic dermatitis, and, according to the company, is supposed to be one of the first CBG products available to consumers.
"As AXIM moves forward with its long-term business strategy, this patent allowance offers the opportunity to bring another one of our innovative products into the pipeline for both pharmaceutical and nutraceutical markets," said John W. Huemoeller, CEO of AXIM. "This patent allowance expands our intellectual property portfolio and makes room for us to build treatment options for consumers suffering from varying medical conditions. Through the formulation of one of the first CBG products available to consumers, AXIM remains a leader in cannabinoid research and development."
This announcement nearly 30% to the share price, but, still, AXIM has been trading -61% for the last 365 days – this time last year it was trading at more than $5. Recent development, besides the topical patent, may be reason to see value in the entire portfolio of Axim, which is rather deep compared to their peers.
In February, Medical Marijuana, Inc. MJNA – who owns a stake of AXIM – saw their subsidiary Kannaway make a purchase of AXIM's nutraceutical CBD chewing gum. Kannaway saw an opportunity to sell the gum directly to consumers. The cannabinoid-based nutraceutical chewing gum contains 10mg of CBD and 50mg full spectrum hemp oil per piece.
Furthermore, the company has microencapsulated cannabinoid molecules in their chewing gum ahead of FDA testing. AXIM believes these microencapsulated molecules will allow for the best release and absorption in the human body. Previous studies have reported beneficial effects associated with cannabinoid-based medications, including relief of pain and muscle spasticity in Multiple Sclerosis patients, the latter of which is an estimated $16 billion market at the moment with estimates it could reach $25 billion by 2025.
Dutch company Bedrocan cultivates the cannabis strains used in Axim's chewing gums at a GMP-certified facility, under the supervision of the Dutch government's Office of Medicinal Cannabis. Axim then processes the strains into pharmaceutical-grade cannabinoids through extraction and purification methods.
The company also is in the process of continuing research on the products below (all of which are preclinical):
MedChew™ with dronabinol is for the treatment of chemotherapy-induced nausea and vomiting and will undergo a bioequivalence study as compared to FDA-approved Marinol®.
MedChew™ RL, which will undergo clinical trials as a potential treatment for Restless Leg Syndrome (RLS).
MedChew Rx, which will target treatment of pain and spasticity associated with Multiple Sclerosis and undergo human clinical trials for such treatment.
CanChew™ Rx, which aims to treat drug-induced psychosis.
Axim has a long way to go in these products, but the company's partnerships and patents might make it a stock to watch in a space where its peers are priced considerably higher with less approved IP.