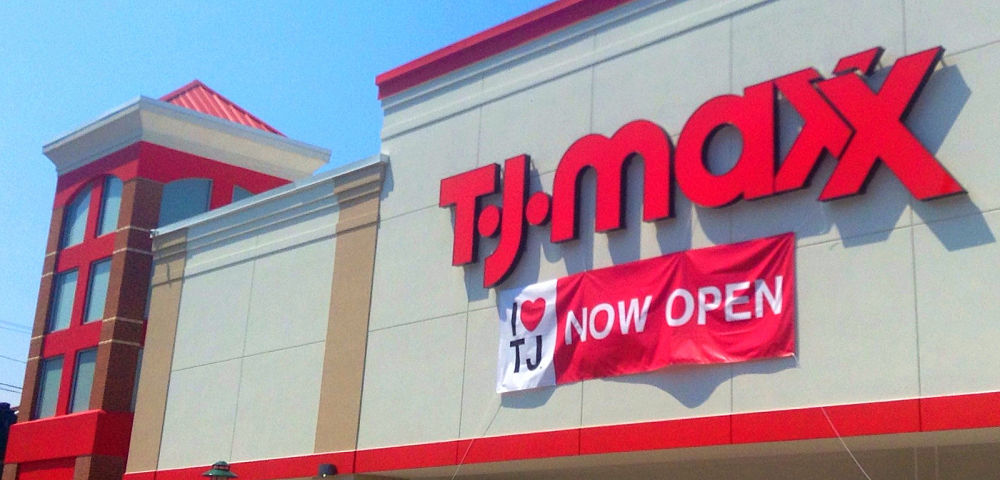 Image via Mike Mozart/Flickr CC
In MoneyShow's Top Picks 2018 report published at the start of the year, money manager Ingrid Hendershot chose TJX Companies TJX as her favorite conservative stock for the year. The stock is now up 25%, and the editor of Hendershot Investments updates her outlook.
The TJX Companies reported first quarter revenues rose 12% to $8.7 billion with net income up a dressy 34% to $716 million and EPS up 38% to $1.13. These results reflect a $.17 per share benefit from tax reform.
On an adjusted basis, EPS still rose a strong 17%. Comparable store sales increased 3% during the quarter driven by higher customer traffic in all four major divisions.
Marmaxx, the company's largest division, saw comparable store sales increase 4% during the quarter, marking the 15th consecutive quarter of rising customer traffic.
Free cash flow more than doubled to $460 million during the quarter with the company paying $197 million in dividends and repurchasing $395 million of its shares. The dividend reflects the 25% dividend increase the company announced, which marked the 22nd consecutive year of dividend increases.
Given strong cash flows, management anticipates repurchasing $2.5 billion to $3.0 billion of TJX stock for the full year. Given the strong first quarter results, management raised their EPS outlook for the full year with EPS expected in the range of $4.75-$4.83, representing an 18%-20% increase over the prior year.
On an adjusted basis for the benefits of tax reform, EPS is expected to increase in the range of 5%-6% based upon estimated comparable store sales growth of 1%-2%. TJX stock is up 25% since the beginning of the year and still appears attractively valued for long-term investors shopping for a bargain.

Subscribe to Hendershot Investments here…

This article was originally published by MoneyShow.com: Founded in 1981, MoneyShow is a privately held financial media company headquartered in Sarasota, Florida. As a global network of investing and trading education, MoneyShow presents an extensive agenda of live and online events that attract over 75,000 investors, traders and financial advisors around the world.