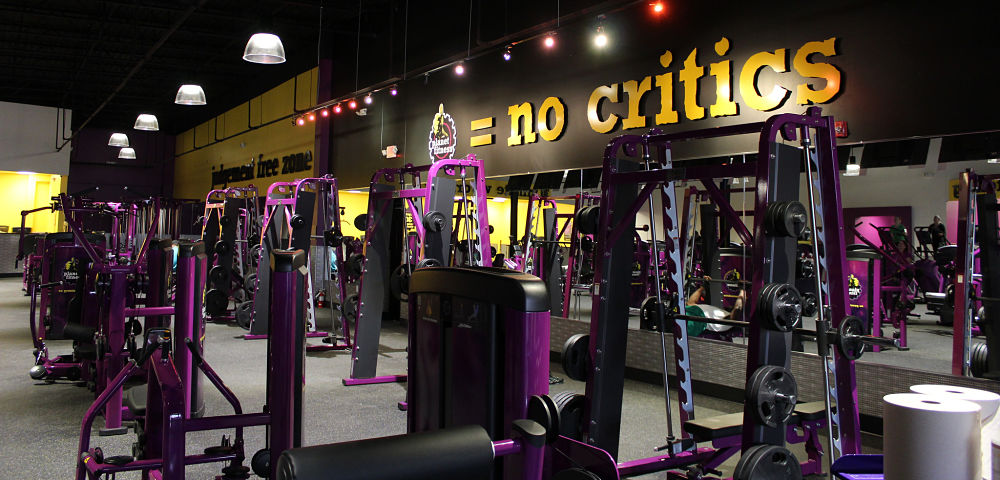 Image via Peter Hale/Flickr CC
In MoneyShow's Top Picks 2018 report published at the start of the year, money manager Jim Woods chose Planet Fitness PLNT as his favorite speculative stock for the year. Now up 30%, the editor of Successful Investing updates his outlook.
The late, great comedian George Carlin once famously said, "Never underestimate the power of stupid people in large groups." Well, I have my own version of this proclamation, and I say, "Never underestimate the willingness of people to spend money on looking better.
It is my version of this declaration that's helped Planet Fitness Inc. stock surge nearly 30% in the first half of 2018. According to its latest filings, the company owns and/or operates 1,565 locations in the United States, Puerto Rico, Canada and the Dominican Republic. Planet Fitness also now has some 11.8 million gym members, a number expected to continue growing rapidly in the years to come.
That expected growth translated nicely into the Planet Fitness top and bottom lines in the company's fiscal Q1 earnings report, released in May. During the quarter, Planet Fitness said it earned 27 cents per share, a 42% year-over-year increase, on revenue of $121.3 million. The revenue metric was up 33.2% over the past year.
The company's same-store sales also showed a marked increase of 11.1%, although that was a modest slowdown in growth over the previous quarter. Planet Fitness also issue full-year guidance, saying it expects about a 20% increase in revenue and a 40% increase in adjusted earnings per share.
Here we have a company executing extremely well on its growth plan, and we have a stock that's handsomely rewarded investors who followed my lead at the beginning of the year when I put PLNT atop my 2018 buy list. Fortunately, it's not too late to get into this fiscally fit stock, as I think there's plenty of upside left in this one.

Subscribe to Jim Woods' Successful Investing here…

This article was originally published by MoneyShow.com: Founded in 1981, MoneyShow is a privately held financial media company headquartered in Sarasota, Florida. As a global network of investing and trading education, MoneyShow presents an extensive agenda of live and online events that attract over 75,000 investors, traders and financial advisors around the world.