​Top Picks 2018: Why CME Group is a Conservative Bet on the Bull Market
MoneyShow Follow |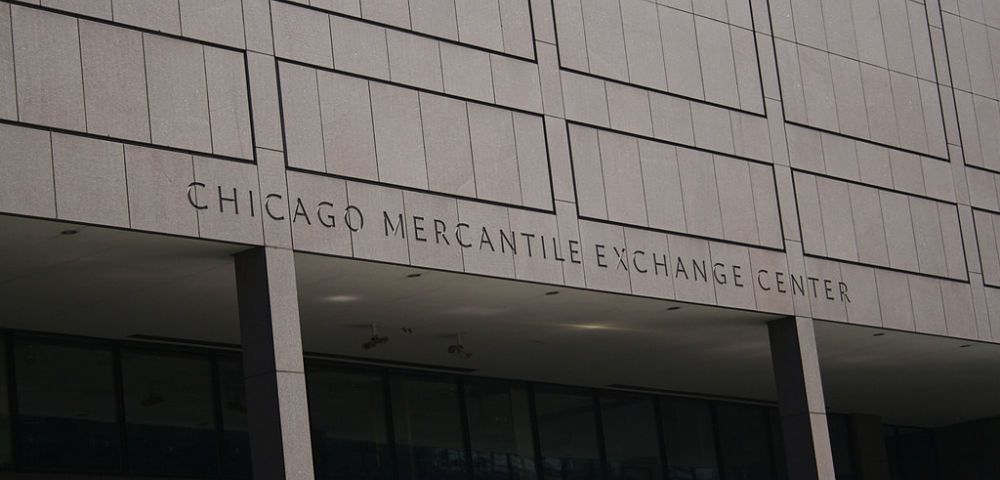 Image via Matt Griffin/Flickr CC
CME Group (CME), previously known as Chicago Mercantile Exchange, is a conservative bet on the continuation of this long and strong bull market, states Timothy Lutts, editor of Cabot Stock of the Week.
The company operates four major financial exchanges (CME, CBOT, NYMEX and COMEX) where investors trade derivatives on stocks, interest rates, commodities and more. Plus, there's a kicker. CME now allows futures trading of bitcoin, which means the firm will benefit no matter which way bitcoin goes (I'm betting there's a massive correction in the future).
Download MoneyShow's 35th Annual Top Picks Report: The 100 Best Stocks for 2018

Anyway, CME has delivered steady single-digit revenue growth for years while achieving double-digit earnings growth—an impressive feat. Most recently, in the third quarter of 2017, revenues grew 6% to $891 million, while earnings grew 13% to $1.19 per share.
The stock's PE is a bit high at 31, but that's the price of dependability. CME pays a 1.8% dividend. I consider the stock the top conservative investment idea for the coming year.

Timothy Lutts is editor of Cabot Stock of the Week.
Subscribe to Timothy Lutts' Cabot Stock of the Week here…
About MoneyShow.com: Founded in 1981, MoneyShow is a privately held financial media company headquartered in Sarasota, Florida. As a global network of investing and trading education, MoneyShow presents an extensive agenda of live and online events that attract over 75,000 investors, traders and financial advisors around the world.
DISCLOSURE: The views and opinions expressed in this article are those of the authors, and do not necessarily represent the views of equities.com. Readers should not consider statements made by the author as formal recommendations and should consult their financial advisor before making any investment decisions. To read our full disclosure, please go to: http://www.equities.com/disclaimer.
Market Movers
Sponsored Financial Content