​Top Picks 2018: What's Five Below's Secret Sauce?
MoneyShow Follow |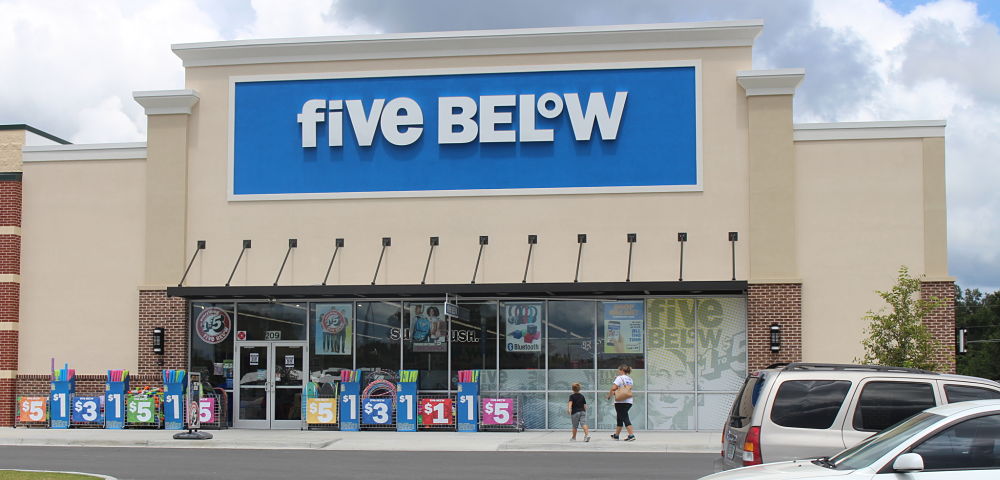 Image via Michael Rivera/Wikimedia
Five Below (FIVE) is probably our favorite retail story from a fundamental perspective; the stock is a less aggressive idea for the coming year, notes Mike Cintolo, editor of Cabot Growth Investor.
The stock is strengthening as the weak hands have been worn out over many years and investors head back to the sector. The company is a unique dollar store, offering teen and pre-teen merchandise for $5 or less, including everything from smartphone cases to makeup to sports equipment to books to candy to party supplies.
The secret sauce here is the combination of the company's outstanding store economics and the underlying attractiveness of its products.
On the economic front, a successful retail firm might make its initial investment in a new store back in two or three years, but Five Below has a history of making it back in a year or less, which has allowed for a rapid expansion plan.
Trade Commission-FREE with Tradier Brokerage
Download MoneyShow's 35th Annual Top Picks Report: The 100 Best Stocks for 2018
The company is boosting its store count by about 20% this year (it had 625 locations at the end of October), with 15% to 20% store growth likely for years to come. Long-term, management believes there's room for more than 2,000 locations in the U.S. alone!
And, as for its products, the company has notched 11 straight years of comparable store growth, and last quarter's tally (up 8.5%) was one of its strongest in years.
All told, 20%-ish growth is likely for a long time to come, and the stock, which built a seemingly endless consolidation during the past few years, has finally broken out on the upside. We think 2018 will be a great year for Five Below.
Mike Cintolo is editor of Cabot Growth Investor.
Subscribe to Mike Cintolo's Cabot Growth Investor here…
About MoneyShow.com: Founded in 1981, MoneyShow is a privately held financial media company headquartered in Sarasota, Florida. As a global network of investing and trading education, MoneyShow presents an extensive agenda of live and online events that attract over 75,000 investors, traders and financial advisors around the world.
DISCLOSURE: The views and opinions expressed in this article are those of the authors, and do not necessarily represent the views of equities.com. Readers should not consider statements made by the author as formal recommendations and should consult their financial advisor before making any investment decisions. To read our full disclosure, please go to: http://www.equities.com/disclaimer.
| Symbol | Last Price | Change | % Change |
| --- | --- | --- | --- |
| AAPL | | | |
| AMZN | | | |
| HD | | | |
| JPM | | | |
| IBM | | | |
| BA | | | |
| WMT | | | |
| DIS | | | |
| GOOG | | | |
| XOM | | | |
| BRK.A | | | |
| FB | | | |
| JNJ | | | |
| WFC | | | |
| T | | | |
| NFLX | | | |
| TSLA | | | |
| V | | | |
| UNH | | | |
| PG | | | |