​Top Picks 2018: Toro Company
MoneyShow Follow |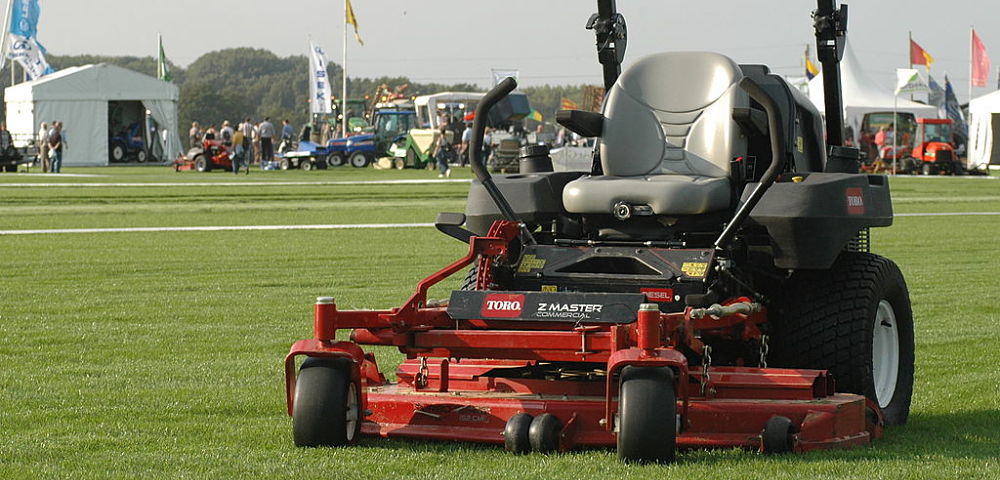 Image via werktuigendagen/Wikimedia
Whether or not you believe the new tax legislation is going to put more money in your pocket, economic indicators are pointing to continued growth in 2018, explains John Reese, editor of Validea.
Most asset classes performed well in 2017, with many delivering double-digit returns, and the retail sector was no exception. Within this sector, the home improvement industry may be poised for a good year ahead, and investors might want to take a look at some opportunities there.
In November, U.S. retail sales growth of 0.8 outpaced expectations (the consensus was for 0.3 percent growth).
Home improvement is anticipating an uptick in growth over the coming year, according to the North American Retail Hardware Association's 2017 Market Measure report: "After all, this year has seen strong performance in the housing sector, lower unemployment, an energized stock market, a relaxation of lending restrictions and a consumer base with no shortage of home improvement ideas."
The report also notes that expected growth is fueled by an "uptick from building in areas heavily impacted by hurricanes."
Further, November data reflects a surge in new home sales to a 10-year high, which, even if not a direct boost to DIY supply sales, should bolster home maintenance product demand.
Using stock screening models I created based on the strategies of successful investors such as Warren Buffett, Peter Lynch, James O'Shaughnessy and others, I have identified the following high-scoring home improvement-related stock that looks good as we head into 2018:
Toro Company (TTC) is engaged in the designing, manufacturing, and marketing of professional turf maintenance equipment and services as well as snow and ice management products.
Download MoneyShow's 35th Annual Top Picks Report: The 100 Best Stocks for 2018

The company earns a perfect score from our Warren Buffett-based investment strategy due to its earnings predictability and ability to pay off debt ($305.6 million) with earnings ($267.5 million) in less than two years, a requirement under this model.
Average return-on-total-capital (which includes both equity and debt) over the past three years is 25.8%, more than double the required level of 12%.
John Reese is editor of Validea.
Subscribe to John Reese's Validea here…
About MoneyShow.com: Founded in 1981, MoneyShow is a privately held financial media company headquartered in Sarasota, Florida. As a global network of investing and trading education, MoneyShow presents an extensive agenda of live and online events that attract over 75,000 investors, traders and financial advisors around the world.
DISCLOSURE: The views and opinions expressed in this article are those of the authors, and do not represent the views of equities.com. Readers should not consider statements made by the author as formal recommendations and should consult their financial advisor before making any investment decisions. To read our full disclosure, please go to: http://www.equities.com/disclaimer
Companies