​Top Picks 2018: The Priceline Group (PCLN) is Booked for a Solid Year of Growth
MoneyShow Follow |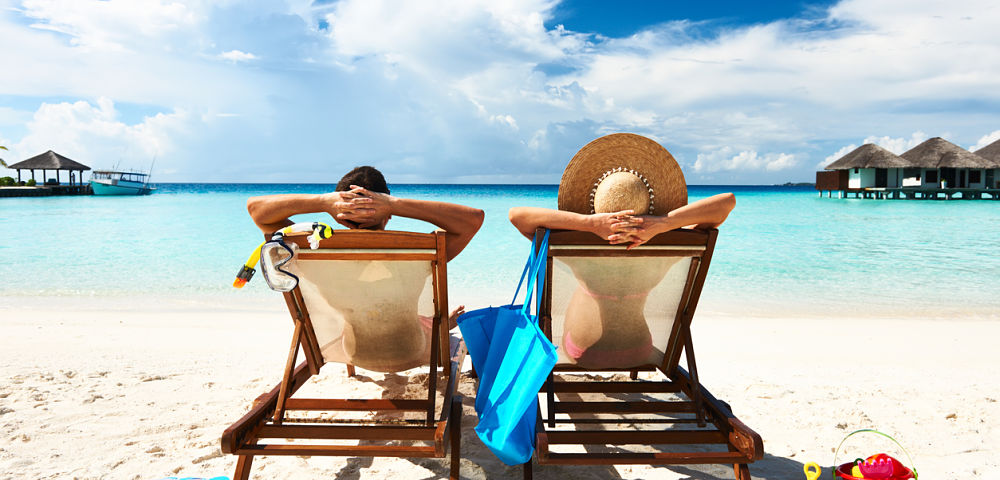 The Priceline Group (PCLN) — my top growth pick for 2018 — launched its business in 1998 in the U.S. under the priceline.com brand, explains Ingrid Hendershot, money manager and editor of Hendershot Investments.
Since then, the operations have expanded to include other strong travel-related brands, including Booking.com, agoda.com, rentalcars.com, Kayakand OpenTable.
Booking.com is available in 42 languages and is the most profitable and largest online accommodation reservation service in the world with more than one million properties, including more than 390,000 vacation rental properties, in over 220 countries.
Agoda.com is a growing Asian online hotel reservation service. Priceline.com offers leisure travelers primarily in the U.S. multiple ways to save on airline tickets, hotel rooms, car rentals, vacation packages and cruises. Rentalcars.com is a multinational car hire service, offering its reservation services in over 46,000 locations.
Kayak, acquired in 2013, is a leading travel research site allowing people to easily compare hundreds of travel sites at once when searching for flights, hotels and rental cars. OpenTable, acquired in 2014, is a leading brand for booking online restaurant reservations.
Download MoneyShow's 35th Annual Top Picks Report: The 100 Best Stocks for 2018
Priceline reported third-quarter revenues rose 20.1% to $4.4 billion with net income and EPS each more than tripling to $1.7 billion and $34.43, respectively, as last year's results included a significant $941 million impairment of goodwill charge related to the OpenTable acquisition.
During the third quarter of 2017, the company's global accommodation business booked 178 million room nights, up 19% from the prior year period. Booking.com had 1.5 million properties on its platform, up 41% over last year, representing 26.9 million potentially bookable rooms, which management believes is the largest and most diverse selection of instantly bookable accommodations in the world.
Third quarter gross travel bookings were $21.8 billion, an increase of 18% over a year ago. Gross profit increased 22% for the third quarter to $4.4 billion. Free cash flow increased 20% during the first nine months of the year to $3.3 billion with the company repurchasing $1.1 billion of its own shares during the same time period.
Priceline ended the quarter with $18.4 billion in cash and investments and $8.8 billion of long-term debt on its strong balance sheet. For the fourth quarter, management expects its growth rate to decelerate due to the law of large numbers and difficult comparisons with the prior year.
In addition, the company is investing heavily in brand advertising to drive traffic to its websites while also investing in operating expenses to support technology investments and the continued strong growth of vacation rental properties on its platforms. Vacation rental listings jumped 58% to 816,000 properties.
For the fourth quarter, management expects total gross travel bookings to increase 9.5% to 14.5% with room nights booked expected to grow 8% to 13%. Gross profit in the fourth quarter is expected to increase 10.5% to 15.5% with operating margin pressure leading to fourth quarter EPS declining about 4% to $12.60 to $13.20.
Long-term investors should consider booking a reservation with The Priceline Group, a high-quality company with strong brands, strong cash flows and strong long-term growth. Buy.
Ingrid Hendershot is money manager and editor of Hendershot Investments.
Subscribe to Hendershot Investments here…
About MoneyShow.com: Founded in 1981, MoneyShow is a privately held financial media company headquartered in Sarasota, Florida. As a global network of investing and trading education, MoneyShow presents an extensive agenda of live and online events that attract over 75,000 investors, traders and financial advisors around the world.
Stock price data is provided by IEX Cloud on a 15-minute delayed basis. Chart price data is provided by TradingView on a 15-minute delayed basis.
DISCLOSURE: The views and opinions expressed in this article are those of the authors, and do not necessarily represent the views of equities.com. Readers should not consider statements made by the author as formal recommendations and should consult their financial advisor before making any investment decisions. To read our full disclosure, please go to: http://www.equities.com/disclaimer.
Trending Articles
Market Movers
Sponsored Financial Content