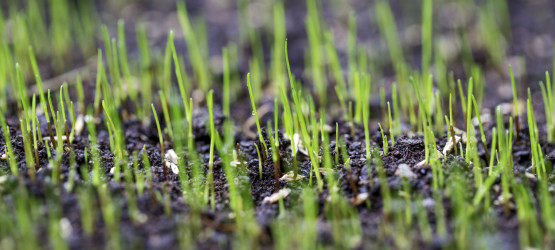 We're witnessing the birth of an entirely new industry. It's estimated that the opening of recreational and medical marijuana markets across the country in 2018 will drive legal cannabis sales to $14.5 billion in 2018, asserts growth stock expert Jason Williams, editor of Wealth Daily .
But due to federal prohibition, there aren't many U.S. companies to invest in. There are lots in Canada — and many have seen stellar price appreciation — but here, in the U.S. of A., we're somewhat limited.
There are still ways to invest in the legal cannabis markets with only a little risk.
Scott's Miracle-Gro (SMG) made a big move into the legal cannabis market in 2015 with its purchase of General Hydroponics and General Organics, which are two of the biggest suppliers of nutrients to legal cannabis growers (probably some illegal ones too).
Scott's further increased its market share in the legal marijuana industry through its acquisitions of Dutch lighting company Gavita, Arizona-based hydroponics nutrients company Botanicare, a maker of carbon air filters called Can-Filters, full-service hydroponics supplier Black Magic and several others.
All of this was done through its subsidiary Hawthorne Gardening Company. And thanks to the well-timed and well-executed acquisitions, Hawthorne's sales volume increased 20% year-over-year in 2017.
That growth is projected to not only continue, but accelerate for some time. And it will help in driving Scott's to the top of the legal marijuana world.
Now, there's still a little risk involved here. Hawthorne only makes up a small percentage of the company's $2.6 billion in global sales. This means that the rapid growth of Hawthorne won't be affecting the top and bottom lines as much as it would at a smaller operation.
But with every joint that's legally smoked, the market will get bigger and so will the potential profits.
Jason Williams is editor of Wealth Daily.
Subscribe to Jason Williams' Wealth Daily here…
About MoneyShow.com: Founded in 1981, MoneyShow is a privately held financial media company headquartered in Sarasota, Florida. As a global network of investing and trading education, MoneyShow presents an extensive agenda of live and online events that attract over 75,000 investors, traders and financial advisors around the world.